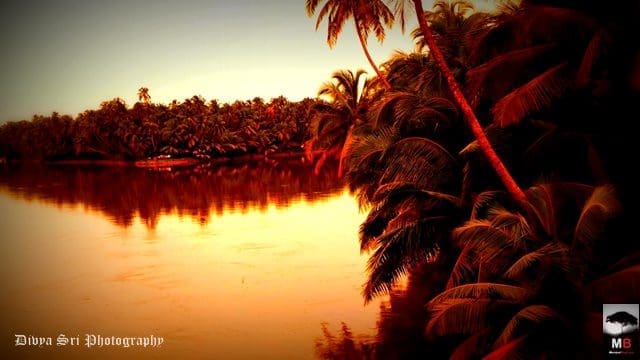 Each of us have small wishes and dreams that might mean so much to us and which we desire to do at some point in life. Such was my dream to travel in the train with my friends and go on a trip with them.
I don't know writing this article has made me feel so nostalgic that every moment spent with the people is like a cloud of memory lingering in my mind and then I realize that it has ended and it's just the memory that is left.
The trip to Pegasus at CMC ,Vellore has been such a success that all our faces have been glowing with joy when we left the place and were heading back to Mangalore with pride and happiness and sadness that all our fun-filled time is over and that we have to get back to our usual routine.
The trip back to Mangalore on the Mangalore Mail is the best and the most fun-filled journey I had so far. Perhaps because we were all so happy and the positivity just connected all of us or may be its just the sight out of the window that mesmerized us when ever we remembered that windows existed and that we should give some time to view the beauty and have a break from the crazy jokes and the mockery which had no end.
Sometimes life has those moments when all you want is to get lost in thoughts irrespective of time, space and person. To think deep within oneself and I think train journey is a peaceful and as noisy as it can get. It's ironic that a vehicle that carries lakhs of people every single day making them reach different locations can actually make people get lost in itself.
When we woke up in the morning after a nights sleep in the train all crumpled up because of the chilly weather outside, we realized that we were going to reach back soon enough and that we had very little time to spend together as a team. So we decided to make the best out of it.
But yeah somehow amidst all the fun I managed to click a few shots from the train of the God's Own Country. This is the first time I had travelled in Kerala. Well not literally travel in it but yeah passed through it. Everything  I saw through the small window of the train, has made me ponder why haven't I ever gone to this place before?
I will surely visit it sometime and bask in the beauty of back waters on the boat house.
I think most of the time things turn out good and even better in life when you have the company of people who keep encouraging you and at every step you feel so pampered and that brings the feeling of comfort which we all lack being away from home.
Well this trip has made me feel quite emotional in terms of my thoughts about people and the beauty that lies within each one of us that makes life a beautiful experience to share with the people and the surrounding.
I hope u liked reading my article and hope you are thinking of those times in your life which you would want to get back to and are unable to bring back because of the entangled life we have. Sure some day we can get over it! 🙂 🙂
Thank you for reading. 🙂
For your feedback you can comment below or mail me on [email protected] or [email protected]