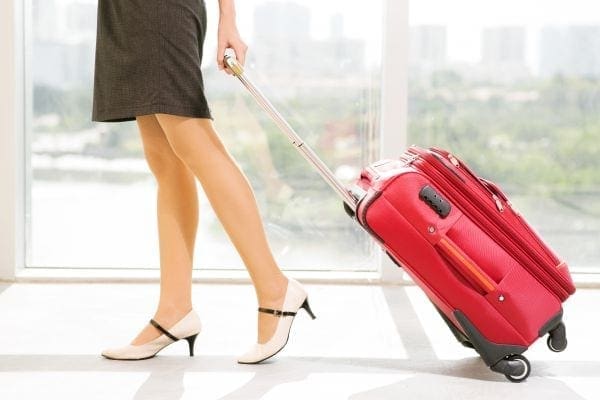 Packing is something that is usually left until the last minute. However, with airlines increasing fees for overweight and extra luggage it is now more important than ever before to be resourceful when packing your suitcase. We tend to over pack on clothes and remember essentials such as cameras but forget to include some invaluable items which can make your vacation more pleasant and enjoyable. That is why I have compiled this list of the top ten travel accessories that you shouldn't leave home without:
Music – For me personally, no trip can be made without the iPod. Whether you are stuck on a never-ending bus journey or waiting for your delayed flight, the iPod can make the time significantly more enjoyable. If you are taking a long trip consider downloading a few episodes of your favorite show or a movie to your iPod to keep you entertained, as a complement to your music collection. When flying earphone wires can easily tangled with seatbelts, arm rests and the fold-away table so consider a set of wireless headphones.
Earplugs – Earplugs are essential for ensuring a good night's sleep while traveling. There are certain noises, such as an infant crying on a flight, a couple celebrating their honeymoon in the room next door or an old man snoring loudly next to you on the train that you really don't want to hear. Tune out these disturbances and enjoy a good night's sleep by taking a few pairs of earplugs with you.
Sleep mask – Now that the noise has been canceled out with the help of the earplugs, recreate the dark, peaceful sleeping conditions you are accustomed to with the help of a sleep mask. Ensure that you select a mask that doesn't press too tightly on your eyes and allows Rapid Eye Movement (REM) for optimal rest.
Travel pillow – Attempting to sleep on long flights or bus journeys can leave your neck cramped and aching. A travel neck pillow is the best solution to overcoming this problem, leaving your feeling refreshed when you arrive at your destination. Select an inflatable model that can be easily packed away in your luggage so not to take up valuable space.
Travel alarm clock – Not all hotels offer wake up calls and the alarm clocks they do offer are often unreliable, while most European destinations don't even have the device in the room! To ensure than you get up in time to enjoy the sights of the city and actually make you flight home, it is recommended to pack a travel alarm clock. Choose a model with a digital display so that it can be easily viewed at night and snooze button, for obvious reasons.
Universal plug adapter – For some reason each region of the world has their own electrical socket. For years, if you planned to use any electronic device on your vacation you had to take the appropriate adapter with you. The invention of the universal plug adapter simplifies the whole process. By combining the most common extensions in one unit, this adapter ensures that you always have access to a power supply on your travels without the annoyance of having to purchase a different connection for every place you visit.
LED Flashlight – While flashlights are essential for camping getaways, they can also be extremely useful for regular vacations. Think if the times you have struggled to see a map at night, strained to see road signs on dimply lit roads or had to get something out your car after hours. Modern LED torches are small, lightweight, extremely bright, last for hundreds of hours and really cheap with quality models going for as little as $15.
Toiletry Kit – A toiletry kit is a great way of keeping all your bathroom essentials together for easy transportation and accessibility. Pick one that has separate waterproof compartments for liquids which may leak.
Sarong – Not just for female travelers, a sarong is a rectangular piece of extremely lightweight and quick-drying fabric, made from a combination of synthetic microfibers, which can serve a multitude of purposes. A sarong, typically used as a long skirt, can also double up as a towel, a sheet, a pillow and a sling if required while taking up next to no space in your suitcase.
A pen – From filling in visa information on flights to noting down directions, a pen is a very useful but easily forgotten item sure to come in handy at some point during your travels.
Hopefully, with the help of this list, you will be fully prepared for your next vacation. If you feel there is anything not on the list that you feel I should have included then I would love to hear your thoughts and opinions in the comments section below.