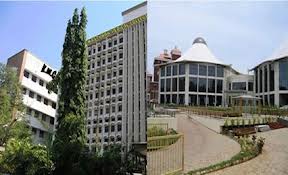 We here at Kasturba Medical College, Mangalore are now waiting for yet another batch, the fresh new batch of 2013 to add to college`s rich family. So I thought it would be a good idea to recap what happened in the last year. When I thought of writing this article, I knew it is going to be a tedious job as we, KMCites of Mangalore, have achieved a lot. And you can feel a palpable sense of pride in every member of KMC Mangalore. It has definitely been a golden year for KMC as we have stolen the limelight in almost every field, be it academics, sports or cultural events. We have tasted success in every field, and gunned down gold. Not that we were "underdogs" earlier, or this is the first time, but the magnitude of success has been sky-high under the able leadership and guidance of our Dean, Dr. M. Venkatraya Prabhu.

Since KMC Mangalore was set up as an independent college back in 1980, it was considered to be a lesser known counterpart of KMC Manipal. However the 2012 batch brought in an air of change. The new batch chose the Mangalore campus over Manipal and not surprisingly as the college showed up among the topmost colleges in India.
When we talk about KMC Mangalore, how can we forget MARENA, the college`s own indoor sports complex with the state of the art sports facilities-a worthy gift from our University. This vast sports complex boasts of all the facilities including a state of the art gym cum fitness centre. Marena, a proposal  made way back in 2007 was finally gifted to us after years of hard work in the year 2011 end, in its fully functional form.
Moving on to our success in sports,the college has shown its mettle at Spandan, Promethus, Intermedics, Inter-Mahe and the list simply doesn't seem to end. The striking features were the football team defeating AFMC to be the Intermedics football champions, the Volleyball team comprehensively stealing gold in the same event and the girls basketball team tasting glory at Spandan.
Next moving on to the cultural events. Who on this earth can forget that magical evening at Manipal when KMC Mangalore defeated arch-rival KMC Manipal in UTSAV 2013 to be the champions. Even the heavens seemed to come down on earth to greet the participants as the college entered into festive celebration mode for days. Quiet reasonable too, Utsav champions for the first time in the history and that too defeating KMC Manipal in its own den. While I write about Utsav, let us not forget awesome performances in Pulse, Pegasus and Vibes.
Friends, the stage is set to witness an era of flamboyance and success. Are we ready to take it to another level? Let us wait and watch. We here at ManipalBlog Mangalore will bring to you the latest at the earliest.
Your contributions are welcome at [email protected] or [email protected]. Stay tuned and Happy Blogging!