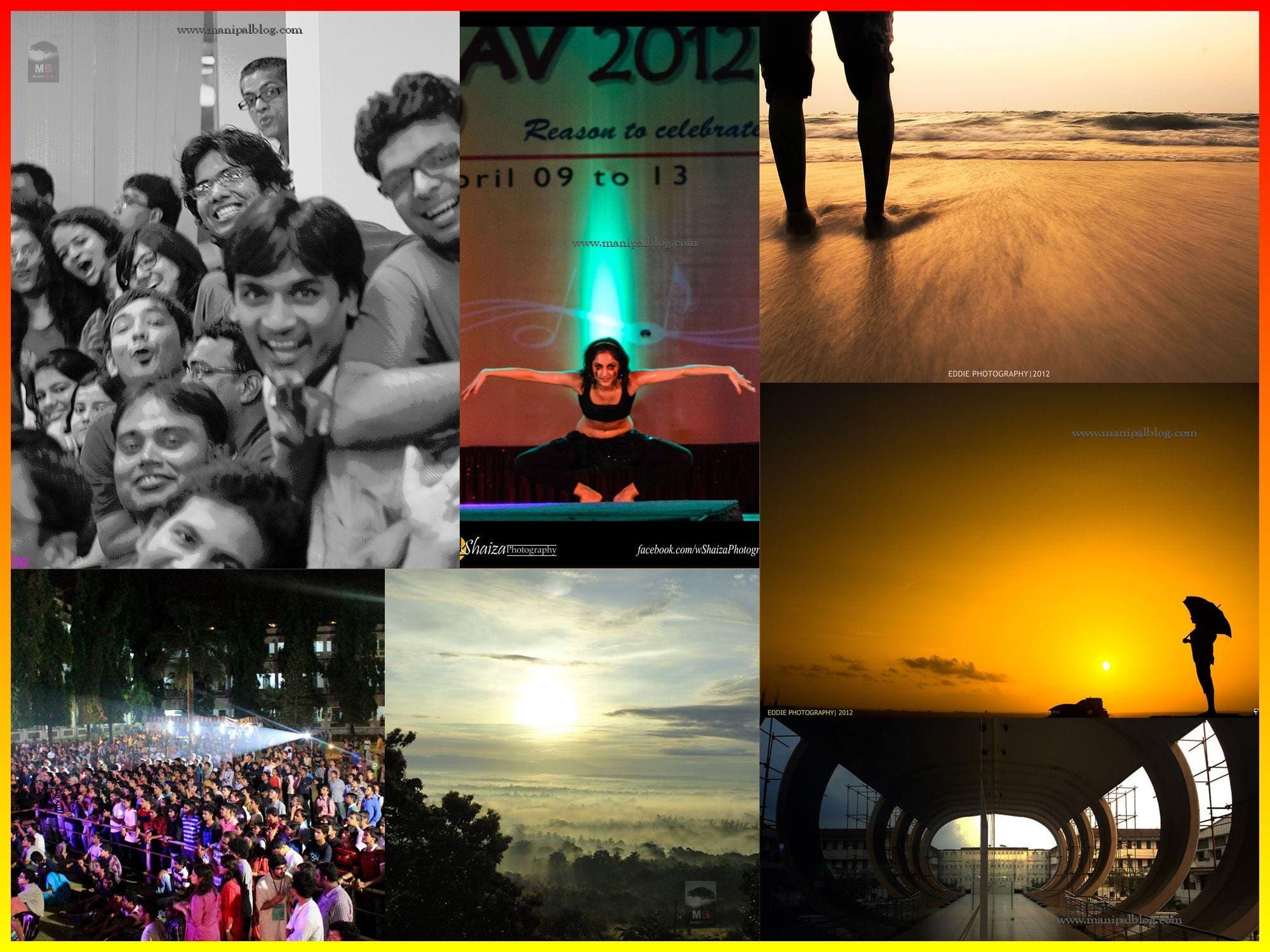 Dear Freshers,
Welcome to Manipal.
You may be sitting with your parents clinging to every moment as it is time for them to leave. There is a tightening in the stomach, your throat goes dry. You are feeling awful and want to wash away that feeling. Don't. Save that moment in your memory. You will feel the same way four years later when it will be time for you to say good-bye to Manipal.
You look lovingly at your father and mother. You are going to miss them. But if you really want to keep remembering them each day, no need to keep their picture on your desk; think of your dad as an ATM instead. As freshers in Manipal, you will, then, see him every day. You will also experience your epiphany in one of these sanctum sanctorums. The meaning of Moneypal would then be clear as daylight.
Your father may be exhorting you to study hard, think of books as your best friends. Nod your head in agreement but like millions of other students all around the world, don't believe. In Manipal, though, for another reason. Here your best friend is the tiny ubiquitous umbrella. Your book may not be enough to even save that tiny patch on your head that we call as brain from the rains.
Manipal will teach you many things. One of them is living in harmony with nature. Sometimes, when you reach your class, you may spot a friendly leopard sitting quietly in the bushes. Just smile, say hello and run for your life. Honestly, they are harmless if you compare them to the autowallahs.
It will also teach you to be calm. That calm will come in handy when your umpteenth uncle or aunt will ask you for the umpteenth time if Manipal is in the North East. You may also playfully once in a while agree with them and spice up by saying that you were taken as a hostage by the ULFA. Your class room experience may come in handy to narrate the torture.
Please crib about everything. That is your birthright as a fresher in Manipal. You will not get this opportunity again. After the first year, you will get used to everything. The slow internet, the food or the weather, nothing will bother you anymore.
If you are an atheist, you may have to change yourself. We in Manipal are very religious. Our religion is Football. Doesn't matter whether you support a Chelsea or a Manchester as long as you are supporting someone. So throw all the cricket memorabilia and become a serious student. I mean that of football.
You may have ignored all the bhaiyas at home. The doodh wala and the paperwala. But don't dare to do that with the Annas and Akkas. They are your life-lines. As freshers in Manipal, you will soon discover that you are nothing without Xerox aunty or Timmy Anna.
The Manipalites speak in a different lingo. Get used to the KC, TC, DT as soon as possible. Your world will revolve around these.
Manipal is an enigma. The odd twenty square kilometres hides more than it reveals. The joy is in exploring. Don't waste your precious time reading such silly articles. Go out and bask on one of the many lovely beaches, go and pray if you want in one of the many temples, go and hog yourself if you are a foodie. There is something for everyone. You are a student for five days and a tourist for the weekends. Show me another college which can boast of this. You will thank your parents for admitting you here. That will happen sooner than you now feel. So stop feeling low.
A final word of advice. Don't go looking for pubs . Yes, they will come looking for you. But when they do, look the other way. Again, who am I kidding!
Welcome boys and girls to this Eden called Manipal and have a great time. Remember, it doesn't hurt to be a little careful though. Manipal is as safe as an armoured car. But there have been cases.
It takes all kinds to make this world.