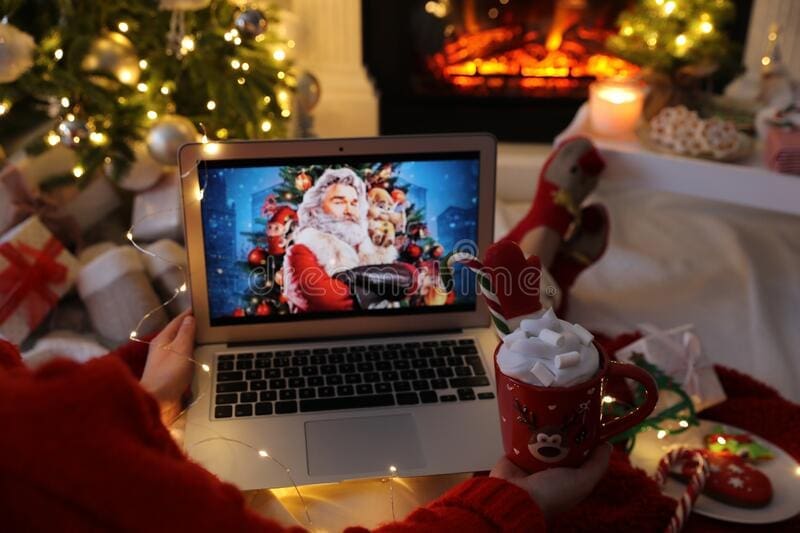 On the joyous occasion of Christmas, what better way is to spend your day with a cup of hot chocolate, snuggling in your blankies, and watching holiday movies with your loved ones! And so, we have here a list of classic and beloved movies that you can watch this holiday season. Sad, happy, funny, heartwarming, this list has something for everyone! 
Last Christmas
Emilia Clarke plays self-destructive Kate, who works in a Christmas shop as an elf while her true passion is singing. She spends her time getting rejected from auditions and exhausting her boss 'Santa'. Her life seems to be going downhill until she meets a mysterious and suspiciously optimistic Tom played by Henry Golding. With his motto of "always look up", Tom brings happiness into Kate's life and shows her that living life is worth it.
Last Christmas is a feel-good Christmas romance movie, until the twist. No spoilers, but it gave the movie a lot of depth.  I liked this movie because of its heartwarming chemistry and lovable, relatable characters.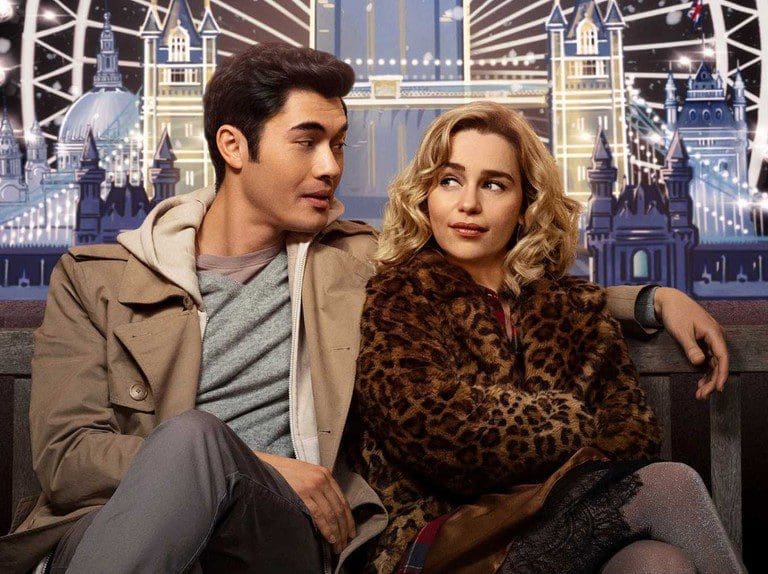 Princess Switch
When a down-to-earth baker Stacy played by Vanessa Hudgens and her friend Kevin played by Nick Sagar go to Belgravia to compete in a baking contest in Belgravia she runs into lady Margaret, soon to be the princess of Montanaro, and they soon realize that they look exactly alike. They decide to switch places for a few days to give the royal fiancée a break from her duties, and they soon find themselves infatuated by each other's beaus. The Princess Switch is a typical light-hearted Christmas movie to watch with family.
Love Hard
Natalie (played by Nina Dobrev) has turned her horrible dating life into a successful online writing career so it's no surprise when she flies 3000 miles to surprise her online boyfriend Josh (played by Jimmy O Yang) for Christmas. However, she realizes she's been catfished. Natalie agrees to pretend to be Josh's girlfriend for Christmas in return for tips on how to get closer to Tag (played by Darren Barnet), the good-looking guy Josh had been pretending to be. Chaos ensues with a lot of misunderstandings.
Home Alone
Home Alone is one of the most renowned Christmas movies of all time with an engaging story, memorable characters, and touching moments. The movie begins with Kevin played by Macaulay Culkin wishing his family would disappear after a quarrel with his brother buzz. When his family does indeed disappear and burglars try to rob his house, he sets up many traps to prevent them from stealing. A fun watch, this movie definitely tops the list of must-watch holiday movies!
A Christmas Carol
A bitter, miserly, and Christmas-hating old man named Ebenezer Scrooge is alone in his house one freezing Christmas eve. When he refuses to spend Christmas with his nephew Fred, he receives a chilling visitation from the ghost of his old partner Jacob Marley who warns him about the horrors of bitter death. He is then haunted by three spirits, the ghosts of Christmas past present, and yet to come who help him overcome his hate for Christmas the hard way. A Christmas carol is a heart-warming story of an old man who rediscovers the joy of Christmas.
Die Hard
When it comes to Christmas eve, what's better than violence and a badass cop who doubles as a one-man army! This classic tale of a lone officer being stuck in a terrorist-hijacked building, taking them on with simply a gun and a whole lot of spirit hits just right!  Bruce Willis captured the hearts of all the kids watching in fascination, as they behold a hero, someone they can look up to! Much like Jake Peralta, a small part of us wants to be John McLain fighting Hans Mcgruber in a battle of wills! 
The Grinch
Everyone knows the true spirit of Christmas is having no spirit at all! The Grinch tells the story of a green grumpy grouch who is annoyed at everyone and everything. Much like most of us want to at times, The Grinch lives atop a mountain with just his dog! As the Whos of Whoville plan on celebrating a grand Christmas, The Grinch (and Max) set out with the sole mission to destroy all that brings joy to the people! Disguised as Santa Claus, he draws up the perfect plan to sabotage Christmas, only for a mysterious benefactor to change his heart completely. A real Christmas miracle! It's the perfect family time movie.
Klaus
Klaus is a heartwarming 2018 animation movie that hits right where it counts. A story that portrays the value of little acts of kindness can change the lives, in this case, of an entire town.
When Jesper, the worst student at the postal academy, is sent to a freezing island all alone. He finds comfort and happiness in the friendship of Alva, a teacher, and Klaus, the enigmatic carpenter. Eventually, the beautiful bonds they create over simple conversations end up changing the town entirely. A comedy, yet one that conveys so many emotions all that once! It is definitely worth a watch.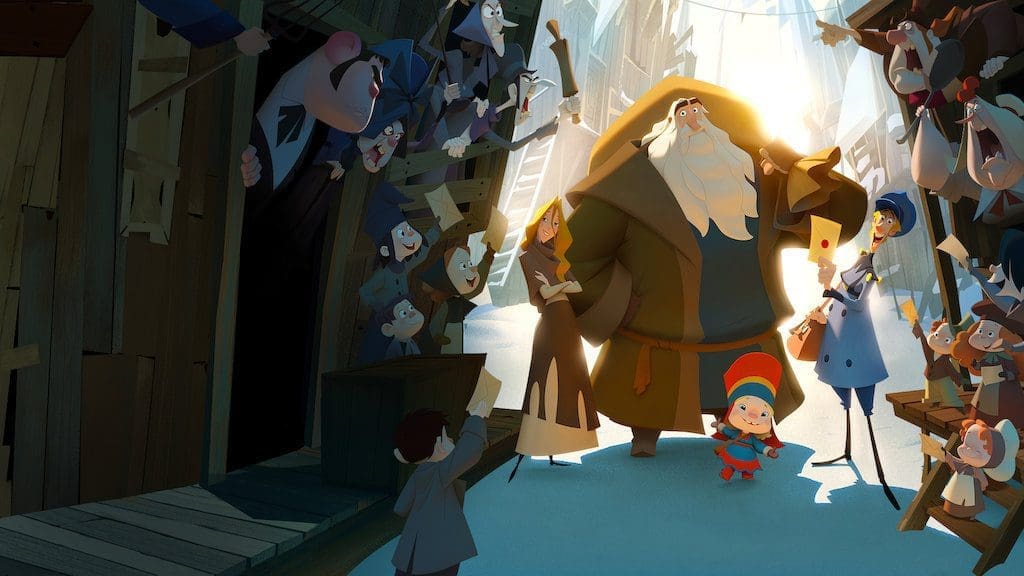 Elf
Yet again, Jon Favreau makes our lists. The Elf is a rare culmination of humor, warmth, and pure goofy that somehow works! Buddy (played by the witty Will Ferrell) is a human who grew up as an elf (and quite an oversized one!). When Santa Claus permits him to go to the Big Apple to search for his biological father, he is over the moon. Slowly discovering the wonders of the big city and human life, Buddy experiences love, doubt, heartbreak, and more. Your perfect movie night solution! The Elf proves that good direction can take the wackiest concepts to the greatest of milestones.
Polar Express
This last entry on our list was a new concept entirely. It was simply about the power of faith. The story revolves around a boy who stopped believing in Santa Claus. In the middle of the night, he's pulled into a train where he meets a group of lovely children whom he befriends. An enthusiastic girl, a shy reclusive boy, and a smart alec. We see the inherent goodness of the boy as he tries to help out his new friends. Eventually, he meets Santa Claus himself, who offers him a gift.
The boy chooses Santa's bell itself. Humored, Santa grants his wish. It later goes to show that the boy's parents cannot hear the bell, and neither can his friends, only he can. The only one who could hear the bell was the boy, simply because he believed! And that's how it goes with miracles, doesn't it?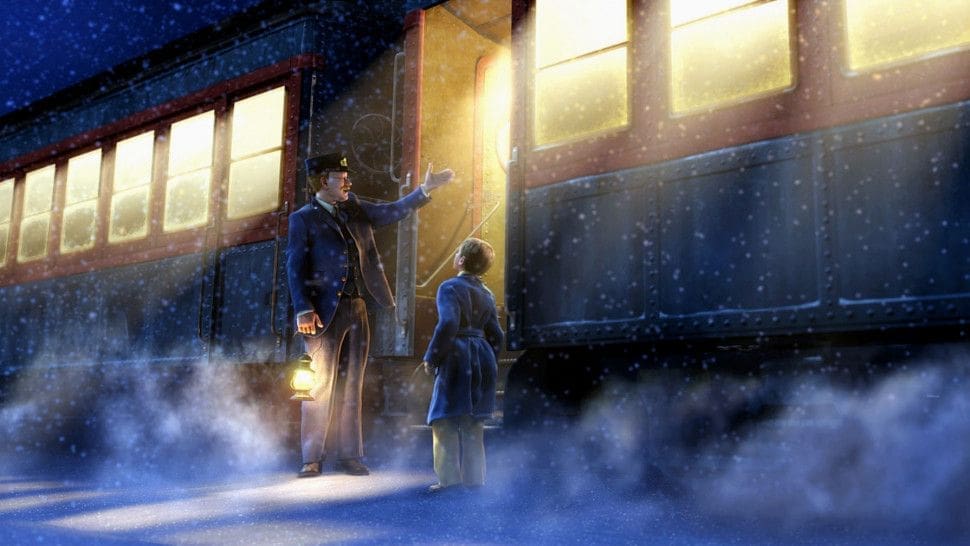 There you have it, your perfect holiday season movie list. Snuggle into your blankets with some hot chocolate, get your friends and friends, or your dog? Go ahead, have a fun movie session!
About the authors: Ayush Goplani, a second-year student from the Department of Commerce, MAHE, and Vrindanaveshwari Subramanian, a first-year student from Manipal Institute of Technology, MAHE have jointly written this article.