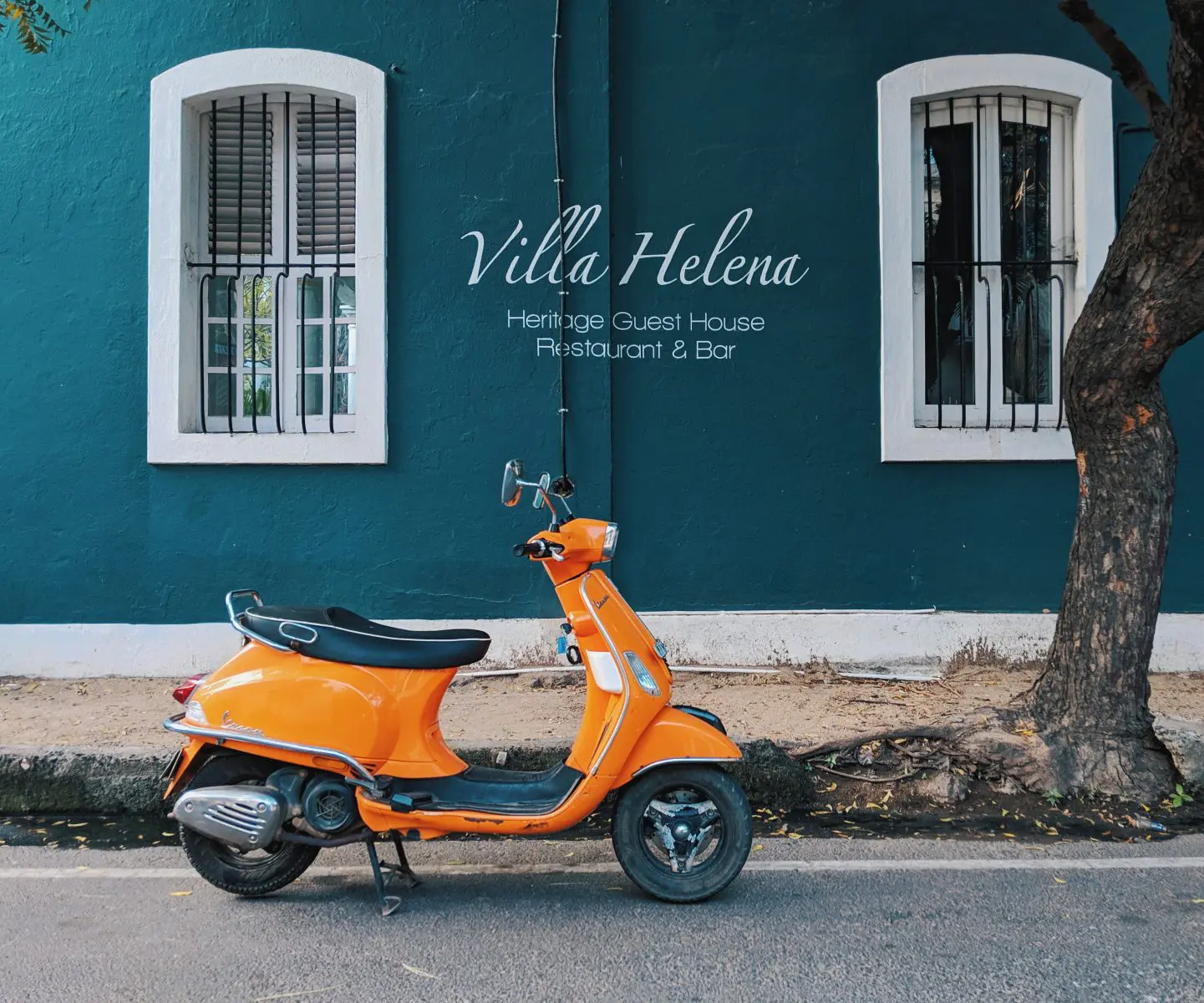 Are you thinking of planning a holiday to a quiet and quaint place within India? Well if you love beaches and if you are want to enjoy good food surrounded by beautiful houses and picturesque streets, well then there is no better place to visit than Pondicherry! Yes, that's right, this chief city of the union territory which used to be a French colony once, is today one of the most beautiful tourist destinations in the country and you can plan a trip to this part of India anytime you want. Officially renamed as Puducherry, people still fondly remember this city with its original name – Pondicherry.
Vacations Pondicherry is ideal for
Well if you are indeed planning a trip, you can undoubtedly think about Pondicherry, and the beauty of this place is that you can visit this city with anyone and everyone. So what are the type of vacations for which Pondicherry is ideal and why? Let's take a look:
Well, to begin with, it is perfect for family vacations. Whether you may be a family of four or a large group, thanks to the number of Pondicherry hotels that you have here, finding accommodation will not be a problem for you at all. The beach is the star attraction of this city along with the Aurobindo Ashram and Auroville, which are both ideal places to visit when you are touring with your family. Relaxed and quiet, if you are looking for some quality family time, then there is really a no better choice than Pondicherry.
Planning on a vacation with your friends? Well then ditch Goa this time and opt for Pondicherry. It is pocket-friendly – the food is excellent, and so is the price. You will get good quality food and drinks at really pocket-friendly prices, which makes it ideal for visiting with friends. On top of that if you want to have some fun commuting, then you can easily book bicycles and roam around the city. There is quite a lot to explore, and with friends, it promises to be a lovely time!
There is no denying the fact that Pondicherry is an ideal honeymoon destination. Honeymoon couples will enjoy here a lot. From taking long walks along the beach to exploring Auroville, couples will never run out of fun and relaxing activities to try out here. Pair it with delightful French cuisine, there is hardly a better place than Pondicherry that people will find for their honeymoon!
Planning out your trip to Pondicherry
When it comes to planning your Pondicherry trips, there are several things that you need to keep in mind if you want everything to be as smooth sailing as possible. Let us take a look at some of the most essential pointers which will help you to plan out a nice trip to Pondicherry:
First things first, you need to decide the time to visit. The best time to visit Pondicherry would be during the end of October to March since the weather remains delightful during this time of the year. However, since it is a beach city, the sea makes the climate a moderate one, which means that Pondicherry remains a beautiful place to visit throughout the year. So weather will actually not be an issue when planning your trip to Pondicherry.
The next thing that you have to remember is that Pondicherry is well connected by flights and trains. If you want, you can take a direct trip from any one of the major metropolitans of the country to Puducherry. If you're going to take the train, then the station that you will have to book your tickets to is Villupuram which is connected to most of the major metropolitans. Pondicherry is about 35kms away from Villupuram, and you can take a bus or book a cab from there to reach Pondicherry. If you want to enjoy a long drive, then you always have the option of opting for taking to the road with your car.
Another crucial thing that you have to make sure to book your Pondicherry hotels right in time. It is best to book your rooms the moment the day of travel has been fixed. Pondicherry is frequented by tourists and hence finding just the right place to stay might prove to be difficult when done in the last minute. Also, search online for different kinds of resorts and various hotels where you can put up and get a comprehensive price comparison so that you may understand which one will be the ideal stay for you. When booking a place, you need to keep in mind with whom you are traveling. When with friends, you can adjust and stay almost anywhere but when with family you will have to find a place which will be ideal for visiting with family. Thus always filter your searches accordingly.
Make a list of all the places that you wish to visit in the city. Walking along the beach is a must. Visiting Auroville and taking a tour of the Aurobindo Ashram are also activities that you have to take part in when here. There is a famous factory in the city which manufactures hand-made paper products. If you are interested in taking a look at how they do it and purchase some super cheap paper Mache products, then you can definitely pay this factory a visit.
And lastly, you have to try out the local cuisine here. Confectionery items available in Pondicherry are mouth-watering, and you will miss out on a lot if you do not try them out. The local cuisine also has a tinge French culinary effect which makes them distinctly continental. Replete with rooftop restaurants and quaint cafes, enjoying the entire culinary experience in Pondicherry is a must!
So, Pondicherry is one of the most fascinating places to visit. If you are planning on going on a vacation that will be both relaxing and fun, then start planning your trip to Pondicherry without any further delay! Go ahead and enjoy Pondicherry at its best!