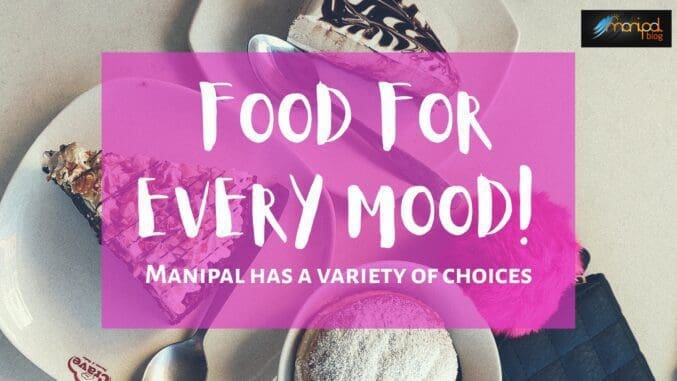 Moody much or Foodie much? 
You're late to class, and the teacher snaps at you on a Monday morning. Exams are approaching, but all you want is to go to the beach and feel the salty wind hit your face. Or maybe it's one of those days when you suddenly miss your grandma's simple yet so satisfying curd rice. 
It is very often that you are overwhelmed by these kinds of emotions when you are living in Manipal. What is the simplest way to get over these thoughts? You grab a Milo or Winkies Milkshake to cool all that frustration of class or Swiggy some pizza to your hostel during your study break. Even though nothing can cover up for grandma's food, but some biryani wouldn't be a bad idea.
Food is the best option to cope up with all your moods in Manipal, and every day is like a mood in itself. In the words of Jakubczak, "we are trained at a young age to use food for comfort and reward." Let's take a look at what options Manipal has for one to comfort themselves.
Image: Nivedita Dutta | ManipalBlog
Moods in Manipal – Monday Blues:
Monday mornings are the most dredging mornings in Manipal. Nothing can be better than a cup of strong Filter coffee and some light breakfast to keep you going for the day. Pai Tiffins seems like the perfect place. Mondays also bring along with it the realization of You-have-spent-a-lot-in-the-weekend. With a nearly empty wallet and exhausted self, you can think of only one place, Dolphin. The heart-filling homely meal in the most pocket-friendly budget never disappoints you. 
Moods in Manipal – Testing Tuesday:
The boredom of the week starts creeping in by this time. You are irritated and cannot concentrate on anything. The thought of something sweet and chocolatey meeting your taste buds seems to brighten you up immediately. Some delicious Waffles, warm donuts with hot chocolate syrup, or a nice slice of a Red Velvet- you name it, and you get it! Waffle House, Jaffna Waffles, Crave, and Ribbons and Balloons are here to add the right amount of sugar to cheer you up.
Moods in Manipal – Mesial Wednesday:
You are halfway through, and a glimmer of optimism is what keeps you going. Kill the monotonous vibe with a little fun and mismatch. Egg Factory with their variety of options from Russia to Italy, Mexico to Mumbai and Israel, there is always a chance to experiment. Aren't you feeling very adventurous about food? Laughing Buddha is the place for you. Add a little crunch to your evenings with the crispy prawns in mayo or indulge in the varieties of South-Asian goodness with a twist.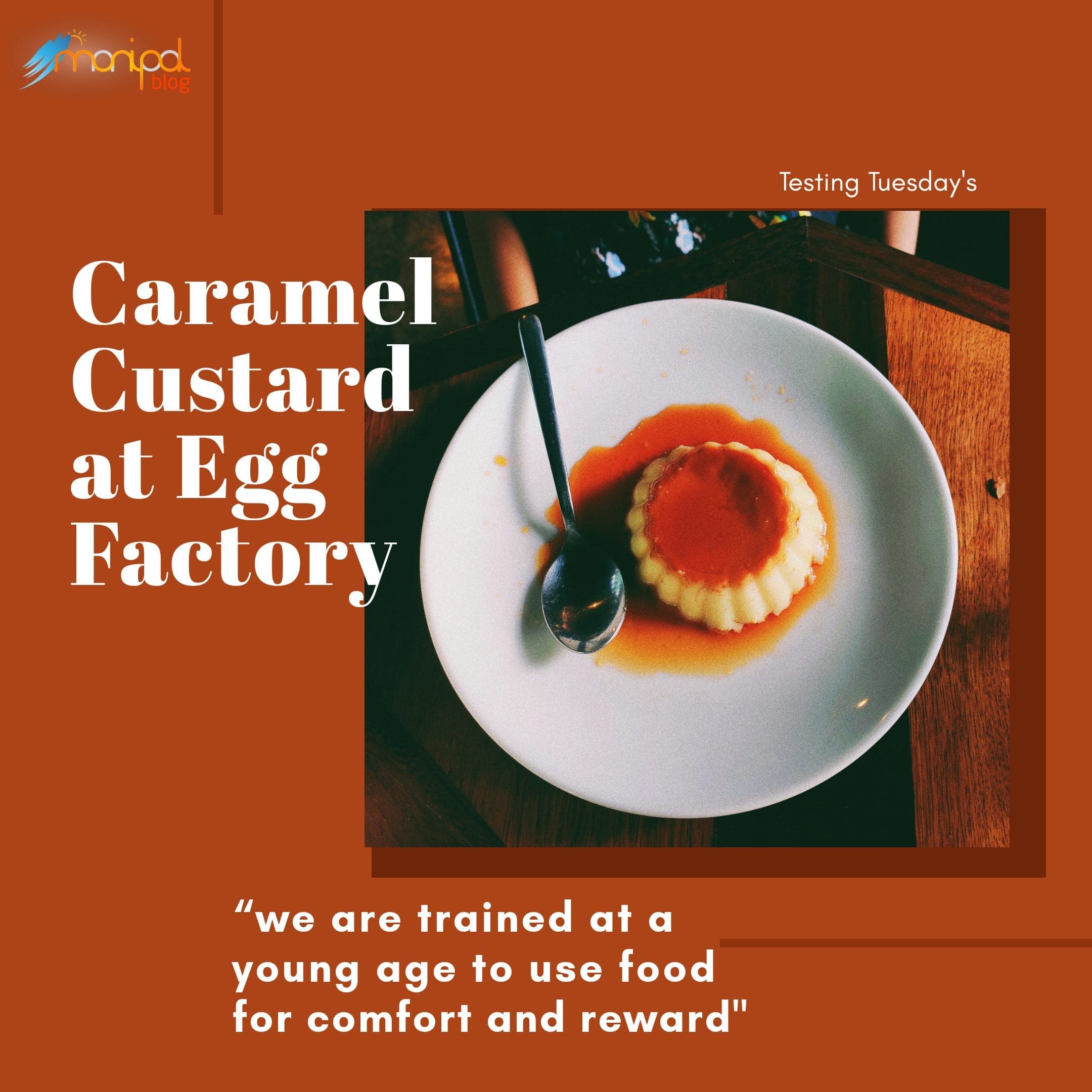 Moods in Manipal – Throwback Thursday:
Everything is outstanding until all your emotions get sapped by the feeling of missing home. You start missing the Sunday special Butter Chicken or Palak Paneer. In contrast,  others think about the aroma of a pot of Chicken stew and Appam.  A heartfelt meal at Dollops with your favorite North Indian and Mughal dishes to give you the festive feeling away from home will do the trick. On the other hand, Prana café is the right place to satisfy yourself with some soulful South Indian dishes from the hearts of Kerala. 
Moods in Manipal – TGIF (Thank God, its Friday!):
The wait is finally over, and you are ready to step into the weekend with some swelling energy. The amicable mood calls for some quality conversation and laughs with good friends and food. Froth on Top with its lovely view is meant for Fridays. The light, breezy ambiance and minimalistic menu is definitely the best way to balance your vibrancy.
Moods in Manipal – Social Saturday:
Feels like a long time since you've felt this eclectic? This rejuvenating spirit calls for a celebration. All you need is some good music to groove and vibe to. All things fancy and extra are for such moods. Eye of the Tiger and Hakuna Matata fit in the description. The celebration aura is all set here. Great food choices and eye-catching drinks make it all the more loaded.
Moods in Manipal – Savvy Sundays:
You're ready to slack around and relax in your pajamas. The subtle mood could be accompanied by a nice, sunny brunch at Bacchus Inn. A Gimlet and succulent butter garlic prawns make the best combination. You might also want to step out and comfort yourself with some warm fish fry and lime soda at the beach with your buddies. However, some might just prefer it lowkey. Grab some McDonald's and binge-watching their favorite shows sounds like a well-spent Sunday. 
The potpourri of good food represents the true essence of the student town of Manipal- diverse, wholesome, and there's a choice for everyone.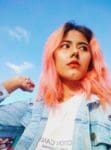 About the Author: Nivedita is a second-year student at Manipal Institute of Communication. Her head is an amalgamation of animes and real-world mess-ups. She can be compared to a sloth.