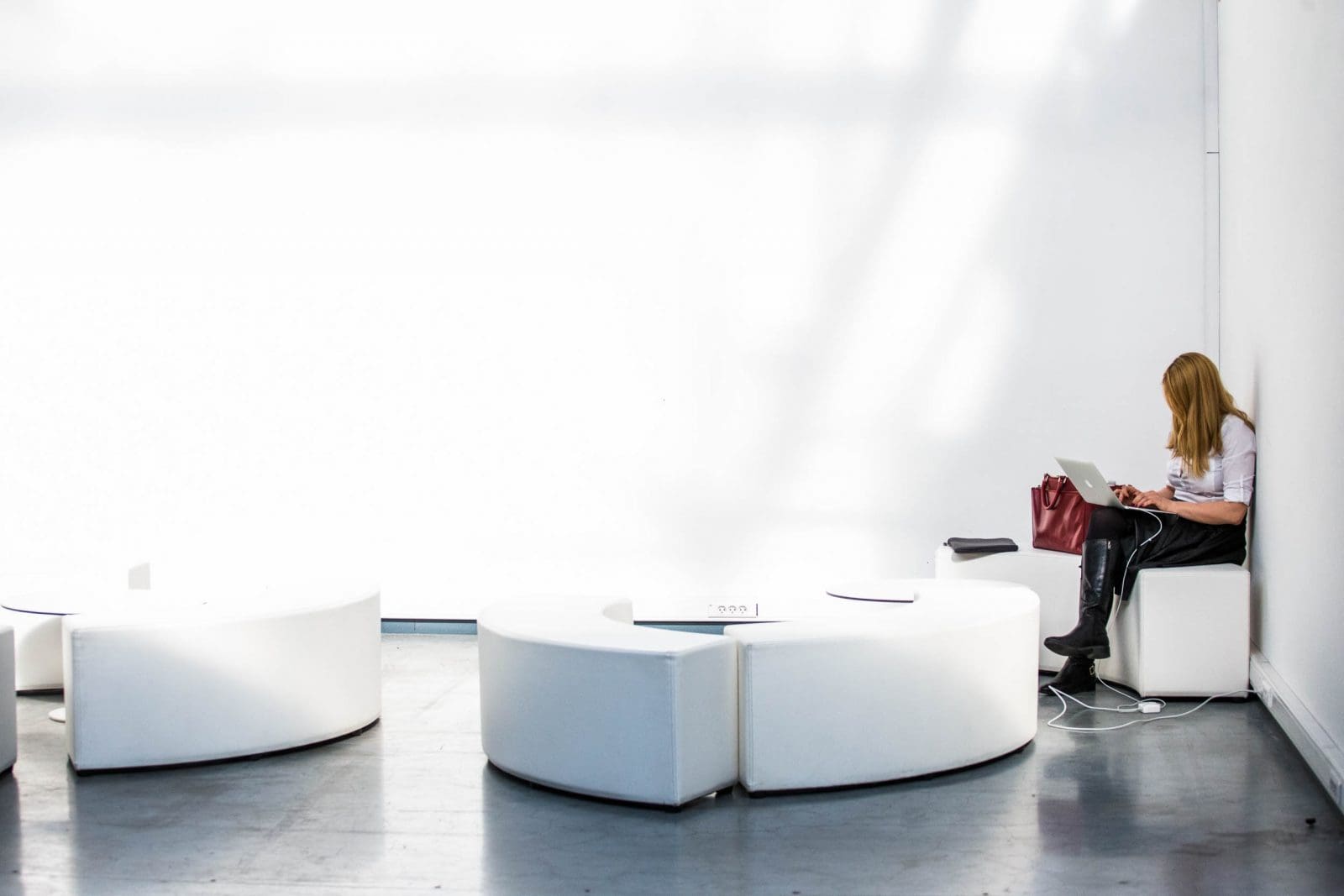 International Study Abroad – Five Language Learning Resources
Now is the time to begin learning a foreign language and study abroad resources can help. Listed below are five inexpensive language learning resources that will help you learn a new language. Speaking the local language can go a long way to when you are studying abroad in foreign countries.
1. Watch Foreign Films – Watching a foreign film is as easy as visiting your local video rental store or DVD subscription services. Many of the foreign films include English subtitles to help you follow along with the story. Your regional study abroad office may also have language tapes or videos available.
2. Watch or Read Foreign News on the Internet – The Internet can give you access to thousands of International news sources from all over the world. If you don't have an Internet connection, you can always head to the library. Many news sites will offer video of news shows which will give you an idea of the faster pace of language. Most news shows speak faster than the average conversation speed and usually use more formal language.
3. Find a Magazine or a Book in your University Library – University libraries, more than your local library, are apt to offer a wide range of foreign language books and magazines in their cannons. Depending on the language that you are learning, you will even find other foreign language books that are about the politics, art, sociology, and history in the respective language. Even though many foreign-language periodicals and stories are available on the Internet, experiencing the book or magazine in the language that you are learning is easier for most while holding an actual book in your own hands.
4. Utilize a Search Engine in a Foreign Language – Choose your favorite hobby, pastime, or an area of interest. Then find Web Sites in that language and start searching. Many of the Search Engines that are available in English do offer their engines in other languages as well.
5. Find Native Speakers in Your University – Finding native speakers of the host country that you are preparing to visit for your study abroad program may be a lot easier than you think. Visit your foreign language department in your university and look to see if there are any students or faculty members that speak the foreign language that you are trying to learn. Many of these students are study abroad students themselves and would appreciate the opportunity to meet someone that is interested in their language and culture. Start by planning activities together and submerse yourself as much as possible. In the end you will have a better understanding of the foreign language and prepare yourself for a more rewarding study abroad experience.
Study Abroad Programs – Visas & Passports
If you make the exciting decision to study abroad now or in the near future, you will certainly need a passport and/or visa in order to travel to your study abroad university. One thing a prospective study abroad student needs to do is plan ahead with time to spare, DO NOT delay. Begin your time by researching and applying to your university's study abroad programs.
When you fill out the information for your passport, it may take up to six to eight weeks to receive your new passport. It would be best to apply for a passport as soon as possible. If you also require a student visa for your particular study abroad program you will need to have your passport first in order to begin the application process for your visa.
Student Study Abroad Passport Tips
Here are a few things that you will need when you apply for your passport:
Two recent photographs, 2″ x2″ in size. These can be taken at many places that offer film developing.
A completed and signed passport application.
Proof of United States citizenship

Old passport, if you have one
Naturalization documents and papers
Certified copy of your birth certificate. The birth certificate must have a raised seal file date.

A money order or check that is payable to "Passport Services". Many offices typically will not take cash.
Photo identification, such as a current student ID card, state ID card, or driver's license.
Your Social Security number.
Student Study Abroad Entry Visa Tips
A visa is a document that is granted by the visiting country where you will be studying and will allow you to enter and stay in the country for a designated period of time. Even though you are a student studying abroad you will still need a visa. A few foreign countries will often have you obtain your visa in the United States or at a consulate office. The entrance requirements and fees will vary; expect to wait up to ten weeks to receive your visa. You will not be able to apply for your visa until you are actually admitted into a study abroad program and have received the necessary documentation from the university where you will be studying. As you can see it's a process that takes time, so prepare yourself and plan ahead.
As stated, study abroad students must have a passport to apply for a visa. Please note that several countries will require that your passport will be valid for at least six months past your return home date.
Some countries have very specific rules. If you are a United States citizen, you will need a visa for a semester of study in Spain and Belgium , and a Prior Entry Clearance if you are studying abroad in England, specifically in London and Edinburgh. Additionally, the Belgian government will require an FBI check on students who are above the age of 21. As you can see, it's essential to research these things long before your anticipated travel date.
The forms to apply for your passport and visas can be found here, along with additional information:
If you aren't a United States citizen, immediately check with the consulate of the destination country for any particular visa requirements that you may need.
Studying Abroad – Four Tips to Budgeting Your Semester Abroad Finances
Participating in a study abroad program is a life-changing experience. To make this decision, you will need to form a budget for your semester abroad to your host country. Expect a daily expense on things like food and water. Once you make a budget, stick to it. Here are four tips to help you plan for your budget while you are on your international study abroad program.
Studying abroad means staying on budget
– It is imperative to avoid overspending your budget while you are studying abroad. Keep in mind that you are a student, study abroad is expensive, and things aren't free. Make a strict budget that you can work with. Know how much you will need to spend before you start spending. This is mainly true if you will be participating in something new such as going out to eat with your friends, catching a movie at a cinema, or checking out the local bars. Try to avoid impulse purchases, but allot some extra funds for unforeseen expenses, so you don't miss out on exciting experiences. If there's a "must-see" or "must-do" then plan and save accordingly. After all, the idea of studying abroad is to experience a new culture and country.
Study abroad opportunities for earning
– Struggling as one of the poor study abroad students to make ends meet might motivate you to find some work for additional funds, if time and your schedule persist. This way you could work, study abroad, and enjoy the host country experience. As a student studying abroad, it might be close to impossible to find a side job here and there. But even taking a part-time job as a waiter, babysitting, or working in a bistro a couple of nights a week may be all that you need to make some additional money.
Manage your debit and credit spending
– When you see changes to your routine, you may often times find yourself reaching into your wallet for additional cash. Keep in mind that you are not at home and that you are a student studying abroad. Adopt a forward-thinking approach to your budget, like always having a small amount of money on you for unexpected expenses. By using cash, you will not pull out the plastic and fall into that bad habit of credit card use. While using a debit card, be mindful of the amount of money that you have, and your spending will be a lot easier for you in the long run.
Understand how study abroad scholarships & study abroad financial aid works
– Study abroad students should look into financial aid and specifically study abroad scholarships to help budget and plan on living somewhat comfortably while studying in your host city's studies abroad program. Be sure to understand and know how much you will receive to pay for the classes that you are taking while studying abroad, and when the money will be released to pay for the courses. If you have any questions about loan, grants, scholarships, or aid schedules of payment and repayment, try to clear up those questions before your trip begins. Keeping a strict budget, especially when you study abroad, will benefit you in the coming months. There is nothing more disconcerting than running out of money and missing additional opportunities to enjoy yourself in a foreign country. It will undoubtedly take a lot of weight off your shoulders while you're traveling, visiting places of interest, and even a local trip to a café or bistro. Enjoy your study abroad program and all the new experiences. With some effort, the minor challenges that will come your way will quickly become a great way to learn financial budgeting strategies that will help you through your entire life
Study Abroad Programs – Financial Aid
If you are interested in one of the many study abroad programs while you are in college, you will need to be prepared to pay. If you are like most college students out there, you will need financial aid to help with your college tuition burden. To obtain all of the financial assistance that you require to study abroad you will first need to find out if you are indeed eligible for financial assistance.
Below is a list of requirements that you must pass in order for you to complete your FAFSA financial aid form. Keep in mind that your income or the income of your parents will also be used to determine your eligibility for grants and loans under the U.S. government's financial aid programs. Additionally, students can apply for various regular semester study abroad scholarships, summer study abroad scholarships, as well as 'internship abroad' programs with many different agencies to help fund their plans to study overseas.
You need to be admitted and enrolled in a degree program
Regardless if you are a new freshman, in your 10th quarter, or ready to join the study abroad program, you will need to be eligible in order to receive financial aid support. You must be either a United States citizen or non-citizen. If you are a U.S. citizen by birth or naturalization, you can qualify for financial aid if you meet the other requirements. If you are a non-citizen, you may be eligible if you the following applies to you:
Students with a humanitarian parole or an indefinite parole
Students with a granted asylum
Refugee students
United States permanent resident that has an alien registration card
United States national
You won't be eligible for financial aid to study abroad if you are only in the United States with a G-series visa, exchange visitor visa, or an international student visa.
You must have a legal social security number
If you are not a United States citizen and you need a social security card, one must:
Have legal documentation or copies of documentations that will prove your United States immigrant/citizenship identity, age, and status.
A completed Social Security submission.
You must not owe any federal grant funding or miss any financial aid payments
If you fail to make any payment on time, or you have outstanding fees with your student loans, you soon will be reported to the three main credit bureau reporting agencies. This will result in a low credit score and the possibility of you losing all of your financial aid.
If you are a male, you need to register with the Selective Service
If you are a male and between the ages of 18 and 26, you will need to register with Selective Service. You can either fill out an application at your local post office or your high school, or you can save some time by filling out the small form on the Internet. You must be enrolled in order to receive financial aid.
You must be enrolled in the amount of credits for the aid that you will receive
Many types of financial aid to study abroad will often require you to register in at least six credit hours (two classes) before the student can receive accept any more financial aid. If you are not enrolled in the correct amount of credit hours, financial aid may be either taken away entirely or cut back significantly.
Applying for financial aid to study abroad is easy to do as long as you prepare ahead of time. If you maintain your financial aid requirements, you will soon be on your way to one of the many study abroad programs in a new, different, and exciting country.
Study Abroad – Money Transfers When Studying Abroad
Joining one of the study abroad programs through your university can be both exhilarating as well as stressful—especially when your funds are running low. In this article, I will explain how money transfers work, the benefit of choosing to use money transfers, and when to use money transfers.
These money transfers are also known as "remittance services" or "wire transfers" are readily available throughout the world. These transfers are very easy to receive and send money from even the most remote locations. In most cases you can also be guaranteed that you will receive your money from home while you are studying abroad.
How does the Money Transfer Work to Your Study Abroad Host Country?
Remittance services are an easy to receive and send funds all over the world. In many instances, these transfers will take minutes to complete. The process can be completed in many different ways, which will depend mostly on the service that you choose to transfer money to while you are away from home.
Many of these brick and mortar business will have the money transfer attendant (agent) help you through the entire money transfer process and will need to collect all of your pertinent information. Many of the mobile and Internet transfer sites available are almost always instant when using a debit or credit card.
Once funds have been successfully transferred to your host country, the recipient (you) will need to travel to the closest money transfer location to finish the transaction. In many instances, all you will need to do is present adequate identification, so you can receive the funds. The money is typically given out in cash, so you can spend the money quickly if necessary.
Benefits of Choosing a Wire Transfer
The principle advantage of using money transfers is that the money is immediately available once the sender has completed the necessary steps on their end. Having an immediate transfer is an excellent alternative to other methods that take longer. When you're studying abroad, and you need cash quick, not having to wait for it is crucial.
Some providers have waiting periods, pick up requirements, and fees that vary between the different wire transfer businesses. Generally, the charges are lower for domestic money transfers and many companies will offer competitive rates for transferring funds internationally.
Typically, to receive the funds, you will need a valid form of photo identification. You will usually have the option to be paid in cash.
When to Use Money Transfers
Students studying abroad may need to use a money transfer service at some point in their trip, it's not unusual. There are many reasons to need cash on a trip. If you do plan on getting money sent to you plan accordingly and don't ask for too little. It's better to ask for a bit more than you need, just in case. If you're getting a massive transfer and need to take it out in cash it would be a good idea to ask a trusted friend to come along with you. You can never be to careful.
Study Abroad Europe – Guide to Public Transportation
With the dismal reports out there regarding the rise of the British Pound and the Euro, students from America looking to study abroad might be re-thinking their study abroad plans in Europe this year. Due to the strong pound and Euro it has made the past few years a bit challenging for American students that want to study abroad in Europe and see the beautiful sites the continent has to offer.
With careful planning and research, you could immediately begin getting ready to study abroad in Italy, Spain, France, England. Once you arrive at your host country you will find public transportation is a necessary way to get around. When you are staying on campus at your guest university or a few miles away in an affordable apartment, travelling back and forth as well as getting around town will be easiest and cheapest with public transportation.
While you are staying in your host country, it would be best to know where all the public bus stops and trams are when you need to travel around the town. It would be best to do some prep work before your arrival, such as investing in a map that shows the various stops of public transportations as well as searching the Internet to find out about fares and if they offer daily, weekly, or monthly passes.
Typically, the monthly pass will be the most beneficial and cost-saving than paying on a weekly or a daily basis. Check with the website if you can pre-pay ahead of time, as that will certainly be one less expense for you to worry about when you are studying abroad in a foreign country. There are many discounts available for study abroad students. If you cannot purchase a ticket online, budget the monthly fee, so you will never be stranded looking for loose change while you are trying to get home some evening.
If you happen to study abroad in Europe the rail service is a popular, easy, and affordable way to travel. The National Rail service provides a pre-paid travel card for travelling by train. Typically, the cost of every pay as you go journey is recorded on the card and is kept on record. When your total on the card reaches a pre-defined amount, a cap is placed and further trips made within the same day are free for the rest of the day to prevent those of being stranded in a foreign town.
One type of card for Paris, France, the ParisVisite, can be bought in one, two, three, or five day increments. The card can be used on suburban trains, trams, buses, and metros in your zoning fare. You can even pre-purchase the ParisVisite card on line so you can take advantage of trains from Zone 5 at the Gaulle Airport as soon as you arrive in Paris, France.
Be practical once you arrive in your host city, as the local prices will be a bit higher. If you have done your research and homework, you will be just fine. Take advantage of any study abroad discounts ahead of time. Always check online before you are in your host country to see if these public transportation cards can be purchased ahead of time. Doing so will certainly help with your budget.
Study Abroad Europe – Discounted Airfare for Europe while Studying Abroad
More often than not, you will typically discover great airfare deals all over the Internet. If you are already aware of the various airfares that are offered as a discount, you will undoubtedly be able to find a discount airfare in Europe as well while you are studying abroad. However, there are a few things to look for when you look into European discount airfare.
Check with your study abroad university first. In many instances, certain airlines will offer discounts for students and will even provide more of a discount for students in study abroad programs. The key is to check with your school and your host school to see which airlines will offer these fantastic rate discounts.
All of the airline tickets are typically non-refundable as well as non transferable, so traveling study abroad students may want to invest in some trip and flight insurance before departure. Only do this if you think you may have a problem with your flight (no passport, visa, or travel papers) beforehand. Always make sure you have all of your important documents before you book a flight overseas to your host country. You should try to book at least four to six months in advance to ensure that you get the best deal available. Many times, if you wait a month or two before hand, a one way ticket to Berlin, Germany could be in the thousands of dollars as opposed to several hundred for the same trip booked four to six months in advance.
While you search on the Internet for discount airline tickets for studying abroad, make sure you limit the keyword search in the search engines that you use to the following in order to bypass a lot of sites that have nothing to do with what you are searching for:
Travel Flights in Europe
Discount European Airfare
European discounted airfare Flights
Cheap European Adventure Flights
If you can be flexible on dates, including departure times, it can help you find cheaper prices. Many times, you will see discounts on flights that are offered on Tuesdays, Wednesdays, and Thursdays. The reason they do that is because the busiest times for them are during the weekend as many travelers will be on vacation or travelling for business. Another tip is to find out from travel agents when the busy season to travel to Europe is and the slowest time. Chances are that you will also be able to get a cheaper ticket if you fly during off-hours as well as the off season. As stated, there are literally thousands of Internet sites today that offer all sorts of discounts especially for study abroad students. It is your job to start early and really do your research, so you can find the best price that is out there.
Studying Abroad – Differences in Cultural Norms
Living and studying overseas in your study abroad program will certainly mean an adjustment to a totally different lifestyle, time zone, climate, and food. Learning how to communicate with the locals in their language can also be a big adjustment . The process is seldom easy and may include many mood swings that are between mild depression and exhilaration for the first time student abroad. Although you are a study abroad student locals still might see you as a tourist while others will realize that you are respectful to their culture and history as well as interested in learning about it. There are lots of things to experience and learn. Below are a few of the cultural differences that you may experience.
Remember the old adage, "When In Rome," is sound advice to the study abroad student. There are many ways of acting in the host country that might be completely different than what you are used to experiencing. Try to remember that you are a guest in their country, try to be respectful. In several countries, women usually cover certain parts of their body, such as their legs, arms, and head. In other countries, it is looked down upon for couples to openly hold hands in public, or other forms of public affection. Several countries have religious customs associated with specific places. In some Islamic societies, those of not of the Muslim faith are not allowed to enter their sacred sites. Buddhist monks in Thailand must carry extensive tools for a purification ritual if a female touches them—even by accident by sitting next to them on a bus. Learn about cultural difference before and during your trip.
When meeting someone new in foreign countries, the handshake is still the universally recognized way to greet someone; however, in countries like Japan, a bow from your waist down is the preferred way to greet someone. In many foreign countries, it is not customary to address someone by their first name, unless they have instructed you otherwise.
You may even see a lot of kissing and hugging going on between the locals in many Slavic and Latin Countries, and even in Italy and Greece. An affectionate hug or even a quick peck on the cheek is fine for a new acquaintance, but only if you are responding to it rather than initiating it. After all, you are a guest in their country.
Many French hotels and public baths will not supply any soap to their customers without a request and also a fee. While many European bathrooms won't let you use the public restrooms without paying a small fee.
If you study abroad in Italy, saying nothing while you are out and about may be construed as trenchant criticism of the king, dictator, or the government.
In many countries, the men are seldom seen out in public without their waistcoat and suit jacket, regardless of the weather. In Brazil, it is actually illegal to be outside in the city without a coat. In Rio and a few other Brazilian cities, street cars come in three classes and have three different fares—but no male who is not fully dressed without their shoes, cravat, collared shirt, and coat are not allowed to ride in first class. If you are carrying suitcases or other large items, you will also have to wait for a third-class car for a pick up.
Before you traverse off to study abroad in your host country, knowing the underlying cultural norms will save you from many headaches and uncomfortable situations. By using your favorite Internet search engine, you can quickly look up the cultural norms in the country where you will be living and studying. For example, if you are to study abroad in Germany, simply type in "cultural etiquette in Germany" into your preferred search engine. By clicking on the top result, you will know that it is in proper etiquette to, "Cut as much of your food with your fork as possible, since this compliments the cook by indicating the food is tender". There are a vast amount of resources available online that will help you become a native in no time.
Study Abroad – Dealing with Homesickness
Studying abroad is a big decision to make. If you haven't traveled abroad or traveled by yourself you may be homesick. You will need to prepare for these feelings of being alienated, it's very natural. Despite the outcome of how prepared you are and how excited that you feel about living and studying in a foreign country, you will inevitably miss your home, friends, and family members. The feelings of sadness and loneliness are not uncommon for university students who decide to study abroad and travel abroad for the first time. Listed below are six simple steps to help curb and possibly cure your feelings of homesickness.
1. Be Prepared. When you pack your things for your study abroad program in a foreign country, include a few things that will help remind you of home. Some everyday items are: photographs of family members and friends, CDs or MP3s of your favorite music, and even a copy of your favorite magazine can all help still feel connected to home.
2. Increase Your Network of Colleagues and Friends. By increasing your network of friends, this will help you keep busy and will help you fight off loneliness by participating in activities with others. You will even find that many of your study abroad, colleagues will have feelings of homesickness as well, so by sticking together, you will be helping each other out.
3. Stay Busy. It is easy to keep busy by immersing yourself in your studies. Participating in extra-curricular activities with your fellow students will certainly help you fight off any feelings of loneliness that you may be experiencing. It will be hard for you to feel homesick, if you are consistently busy.
4. Talk to Others Regarding Your Own Feelings of Homesickness. Building friendships and relationships with your fellow study abroad students is a great idea to combat your homesickness. Chances are pretty good that they will be feeling just like you. See if your study abroad program or university abroad will offer any type of counseling services.
5. Call Home to Talk to Friends and Family. Keep in touch with those that you care about back at home by giving them a call every now and then (something easy to do with an international cell phone). Another way to communicate is by emailing all of them on a routine basis. It is very important for you to stay in communication with those you love while you are far away studying. It makes the space between you smaller.
6. Be Positive. Stay positive with yourself by making lists of all of the great experiences that you have while you are studying abroad. Keep in mind that you will be going home after your study abroad program is over. Don't let your feelings of homesickness stand in the way of a beautiful experience, who knows when you'll have another opportunity like this. When you start to feel homesick while you are studying abroad, take out your list and read it to remind yourself what a great opportunity it truly is.