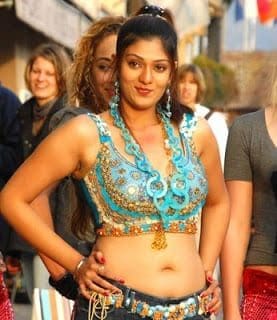 You could be wearing the most glamorous summer dress – flashing your midriff with a strappy top and low-waist crepe trousers – but if your shoes don't match or the lipstick is a shade too dark, the whole effort falls flat.
Designers tend to call this the oomph factor. How you go about coordinating your jewellery, handbag, scarf, watch, footwear… with the foundation, face powder, lip gloss, eyeliner, mascara, blush and perfume, would eventually tell upon your sense of style and glamour.
But then, the exercise is not as complicated as fashion pundits might make it sound. For, you should enjoy what you do, so that in whatever manner you choose to wear your make-up and accessorise your clothes, must not leave you uncomfortable. The golden rule is to have fun with accessories.

Accessories tell a lot about how a woman feels about herself, a variety of costume jewellery with an antique look with semi-precious stones set in chunky rings and miniature paintings on marble pendants, besides funky handbags in PVC and net and beaded mules, may help in this aspect!
Colour is the key to accessories. As Indian wear gets chic, what with saris being teamed with string blouses or back-less cholis, brightening up your looks has become all the more easy. Go for a diverse palette with an array of beauty and fashion aids.
In all this, the focus area is the waist upwards to the throat.
For western wear, the ideal choice would be chunky leather belts that lie low on the hips while the shoulders and throat could be decorated with chokers and brooches. These could dress up the simplest of looks.
As for jewellery, you can now choose your favourite colour in gold. The combination of yellow, pink and white gold can give some really great fashion looks in terms of finishes in patterns and designs. High polish gold is just as popular as satin and matte finishes.
There's also stainless steel and platinum making inroads in the jewellery segment. And for that ultimate glamorous edge, there's still nothing to beat the magic of diamonds – whether in rings, earrings, bracelets or pendants. What's more, diamond jewellery is as wearable with denim as it is with satin saris.
But then, more than jewellery and accessories, the key to looking good is a glowing complexion and healthy hair. Here, the idea behind using cosmetics and beauty aids is not to alter to looks. Make-up must enhance your natural beauty.
You can achieve a soft, romantic, natural or business-like look with just a few variations in your make-up. But before applying anything, use a cleanser, toner and moisturiser, that is best suited for your skin type. You also need to blend your make-up well and use colours that work well with your hair and eyes.
For a natural daytime look, use a lighter hand and neutral colours. To go from day to evening without starting over, use dark colours to touch your day-time look. Wipe your lips and start again with a new colour for the evening.
The hottest items in make-up are eye paints or crayons that give a smudged and smoky look. In fact, the most effective way to give a touch of glamour to your appearance is to emphasise strong eyes, as also a deeply coloured mouth. And here, lip-gloss is the ideal lip wear.
The right ingredients for adding oomph to a woman's personality are sheer shimmer foundation, a flushed look created by the right blusher, a shiny gloss, smoky eyes and heavy mascara. Dust shimmer powder to highlight the cheekbones and eyes or a liquid luminiser to add a glow to your face.
As for your hair, you can choose from a free-flowing, soft look to a cropped style with a dash of colour to match your complexion. Make-up artists have always maintained that the best way to add glamour to your appearance and lift your spirits is to get yourself a new hairstyle.
The trend is now for all-over colour. For fair complexions, I suggest colours which have a red base or tones of mahogany. For dusky skins, a colour with a brown base and copper tints will do well.
Hair colouring has come a long way and it is now possible to weave two or three colours into your hair. So go for what pleases you and watch heads turn as you sashay down in a blaze of colours – and a cloud of perfume.