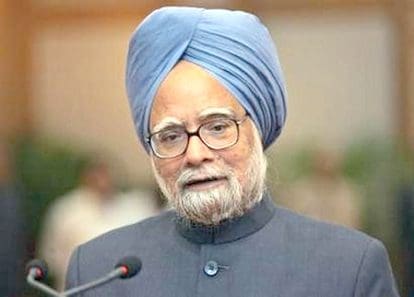 Yesterday marked the completion of 66 years of Independence our Proud Nation. 15th August, 1947; at the stroke of the midnight hour, we had made a tryst with destiny and yesterday was a 'very good day' to wonder whether we have redeemed our pledge.
With increasing tension at the LOC (Line of Control with Pakistan) and the recent violations of ceasefire by Pakistani troops leading to loss of life, property and cattle on our side, everyone had their eyes set on Red Fort, waiting to hear a strong message from our Prime Minister Dr. Manmohan Singh in order to boost the confidence and morale of the nation and the Armed Forces. The President himself had sent in a strong message on the eve before saying,"Even our patience has limits." But then The President is a prestigious position and we don't expect much fire to come from someone in that stead. The onus rested with the top job holder of our country, the PM.
The disappointment that his speech brought is, I guess, a sentiment shared by all in the country. Not only did the speech lack vigour, it turns out that everyone from Kashmir to Kanyakumari found it monotonous and a repetition of past years. The PM, it seems is in no mood to share his plans with us and wants to keep us guessing in all matters. While we were expecting a heavy criticism from his side of the recent events along the LOC, the PM went on listing the achievements of his and earlier Governments, rather just Congress Governments, as Mrs. Sushma Swaraj has aptly noted in her statement on Twitter,"Dr Manmohan Singh referred to four Prime Ministers who contributed to the making of India- all from the Congress party. He forgot even Lal Bahadur Shastri there. The contribution of Morarji Desai and Atal Bihari Vajpayee has been no less. This partisan approach does not go with the solemnity of this great occasion."
It is disillusioning to see someone, seated on so high a pedestal of public accountability, making such petty mistakes intentionally or
even unintentionally. On a day when internal differences are to be forgotten in a show of unfazed solidarity, I feel sorry to rate down(personal opinion, no disrespect or offence meant) both Mr. Modi (prospective PM candidate from BJP), for his outspoken criticism of the PM and the PM himself for making such a blunder. The omission of non-Congress PMs from the speech reduced it to more of a political manifesto for the upcoming elections, something by which the sanctity of the day should not have been stained at least by a PM, who sidesteps politics so much. At the same time however, Mr. Advani seems to have swept the field clean with his balanced and clever statement. (He wished the PM and his cabinet, yet, made it obvious that the PM did not speak well by saying that "For one day, let us just listen to him. There are 364 other days to criticize.")
Infamous for his 'silence', the PM it appears is adamant on not giving due importance to public speaking. With no doubts about it efficiency as a PM, I am afraid to say that his silence is slowly tarnishing his public image and alienating him from the masses. ( I don't even remember the last time he spoke in media. Was it in the Delhi Rape Case? )
Last but not the least, I would like to comment upon 'the great disappointment' of yesterday's speech, Pakistan. The PM ended the whole story in just one line which had more diplomacy to it than firmness.
Makes me wonder why?
Is there more to it than meets the eye? When we, as normal citizens could guess the common sentiment, why did he, often dubbed to be one of the most intelligent leaders of the world, chose to downplay it. Was it because he did not want to fan anti-Pakistan sentiments, which are rampant in our country even after 66 years of Independence? Or was it just Dr. Singh 'usual', taking a diplomatic and numb stance? Having fought so many wars with Pakistan, it is evident that aggression is not the solution to our problem. The only thing that can ease this long bred enmity is change in the common man's sentiment on both the sides which would eventually find place in the governments as well. Whatever the tension, it is for the Armed Forces to tackle and I have no doubt in their capability to do so. Was it worth then, to give such a statement as we expected? Although I believe 'no', I am sure many would 'abusively' disagree with me.
"Those who claim to lead the masses must absolutely refuse to be led by them."– Mahatma Gandhi. I guess Dr. Singh has taken Father's words too seriously.
P.S.- I am not saying that what Pakistan is doing on LOC is right or pardonable. My heart laments with the families of those who have been victims of these atrocities against India. Yet, losing our temper will only lead to mass destruction and nothing else, something we should neither expect nor should be done by a Prime Minister.
JAI HIND!!