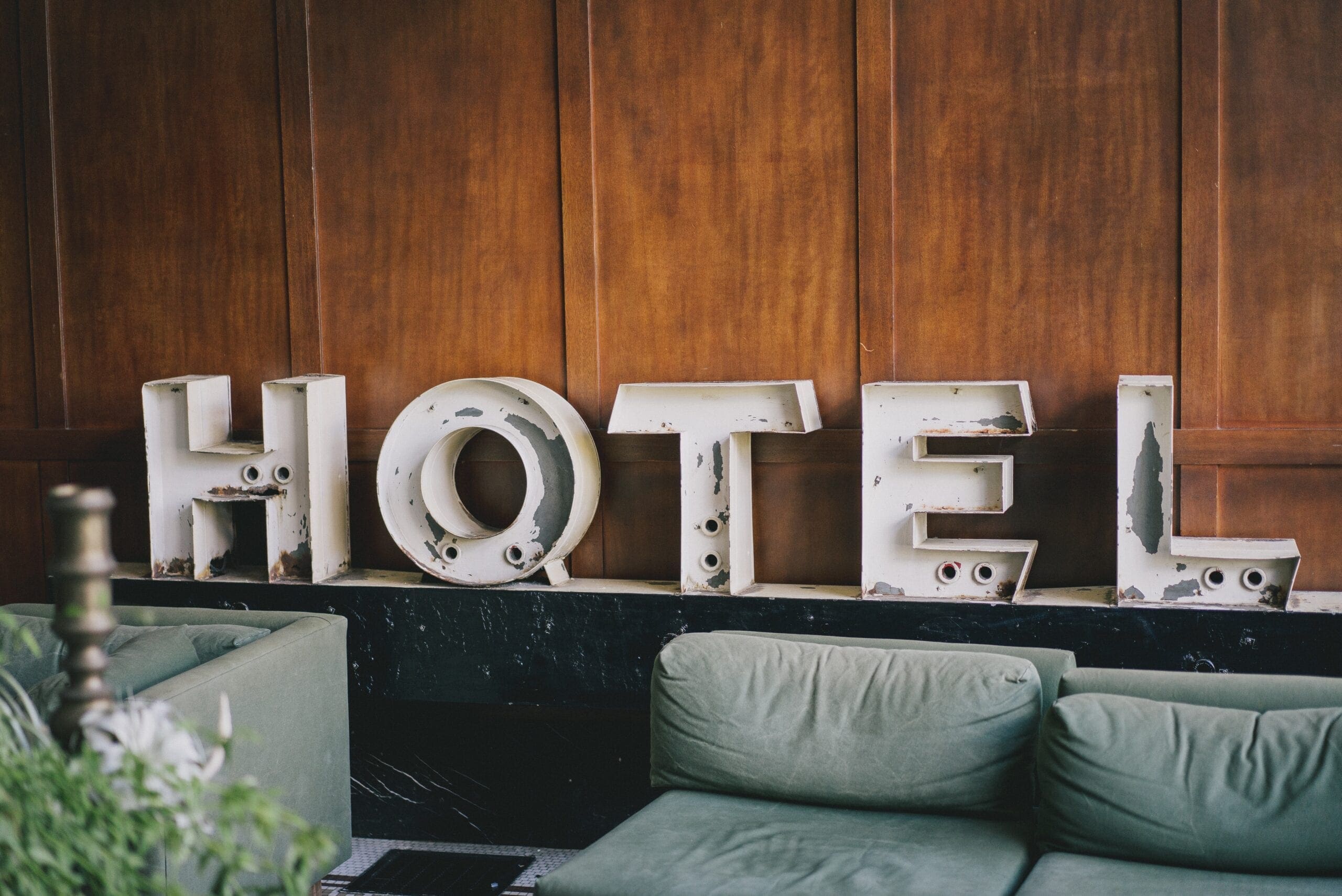 It's the age old question for travellers, especially those about to hit the road first time. Should you stay in a hostel, or a hotel? Which is better?
Budget
There's no denying it, hostels by enlarge are much cheaper than a hotel to stay in. This is a major factor why many backpackers choose to stay in them, and therefore makes them more suitable to those travelling on a budget. The reason for this is that most hostel rooms are dorms rather than private rooms, so you get charged for a bed rather than a whole room. Price will vary for a hostel depending on what part of the world you are in, but if you take Amsterdam for instance, where I am now, it cost me 24 Euros for one night in a hostel tonight, and in the same street a hotel was going to charge me 150 Euros. The saving may not be so much in another place, or booked with another hotel chain, but this is the kind of saving you can make, and therefore on budget a hostel wins for me.
Rooms
The reason you get such a cheaper price in a hostel is because as I mentioned above hostels offer dorm rooms that you can stay in with other people. Now personally, I don't mind staying in dorms with other people as it can be a great way to meet other people, but this also does mean you have to put up with other people snoring, getting up in the middle of the night, and just generally a lack of privacy compared to a hotel. For this reason, hotels definitely win when it comes to the rooms because you usually get your own double bed, a private room, a TV, en-suite bathroom etc, which most hostels can't really compete with.
Frills/No Frills
By nature hostels tend to be no frills. You get everything you need i.e. bed, linen (usually), bathroom facilities, cooking facilities etc. In most hotels however, there is more emphasis on the added frills element. In certain aspects this can make your stay better, particularly if you're staying in a hotel with a pool, or room service for instance. This can be an added luxury that most hostels don't offer. That being said, a lot of the "frills" that hotels offer you really don't need, and in my eye's you're paying more for a lot of stuff that you don't really need to have a good time. Also, the idea is to get out of the accommodation and see the sights/meet the local people. There's a time and a place for luxurious breaks away in top class hotels, but from a travellers perspective you don't want an excuse to stay in somewhere, you want somewhere to help you get out and about, as that's usually what you've come to a place to do.
Self Catering facilities
Most good hostels will have a kitchen available so that you can save money by eating in. After all, that's what being a backpacker all is about. It's budget travel so that you can use the same money to travel much longer. What I like about hostels (with kitchens) is that you have the option. I really like to eat out when I'm travelling, especially when I am in a new place because you can sample some of the local food. When you have kitchen facilities however, you can choose to eat out sometimes, but also choose when to cut back and eat in instead, as it is so much cheaper to do so. Hotels by nature don't tend to have self catering facilities. Usually with hotels they will offer meals in the hotel that you can purchase or have inclusive as part of your stay. This does however usually cost a lot more, and for this reason, and for the element of choice I think hostels win in this element.
Service
When thinking about the difference in service between a hotel and a hostel it is really hard to judge, because both offer different things. A hotel usually offers more services than a hostel, e.g. room service, a phone in the room etc, but in terms of staff delivering a good service I think hotel staff in general tend to me more polite/well dressed etc (in my experiences), but hostel staff give the best advice on where's good to go, or tips for the area, and are as a general rule more like in depth with what a budget traveller wants/needs. I think the main difference however, is that hotels tend to serve you, whereas a lot of the time in hostel you serve yourself with the facilities provided. I don't really need someone to serve me personally, but it would little things like your bed already being made (rather than you have to make it yourself) make the added service in hotels better. Yet, when it comes to value for money for service, I think hostels win. So I'll let you decide on that one…
Hotels and hostels do have some very distinct differences. Neither is better or worse than the other in my opinion, it just depends on what you want out of your travels, and your personal preferences. For me, I think both deserve a different purpose. If I am travelling as a budget backpacker, looking to make friends and stretch my money as far as I can, then a hostel is by far the best place to be. If I'm a business traveller, or on a short week long luxury break, then a hotel is probably where you want to be. Choose wisely, and to what suits you best. You want to get the most out of your trip, whatever its purpose.
When considering the pros and cons of hostels versus hotels for your accommodation, it's essential to remember the unique features that some hotels offer. For instance, if you're planning a trip to Orlando, Florida, you might be interested in hotels that provide exceptional pool experiences.