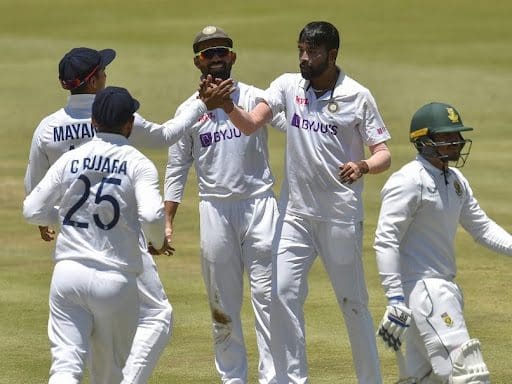 In the third and final test match of the series, South Africa defeated India by seven wickets to wrap up the 2021-22 Freedom Series with a scoreline of 2-1.
The result shocked Indian Cricket fans, who were very optimistic about their chances of winning the series against an inexperienced Proteas side. Starting the series with a comfortable win at Centurion, the Indian team failed to replicate their performance in Johannesburg and were defeated comfortably on the fourth day of the test match. Men in blue had their moments in the third test; however, they came out short, which ended the dream of winning the first-ever test series in South Africa.
India had their dream start on Boxing Day when they drew the first blood, defeating South Africa by 113 runs; recording their first-ever victory at the venue. It was almost a perfect performance from the visiting side, lifting the morale with plenty of positives. But it all faded away quickly in Johannesburg and Cape Town with back-to-back defeats. Middle muddle continues to haunt India as there were no significant contributions from the middle order. Virat Kohli and Rishabh Pant got into their zone but ran out of partners on the other end. While the Indian pace attack had a decent run, they lacked the energy in the fourth inning as the Proteas chased down the targets comfortably.
Following are the key takeaways from the Freedom Series 2021-22 played between India and South Africa:
1. What's next for Ajinkya Rahane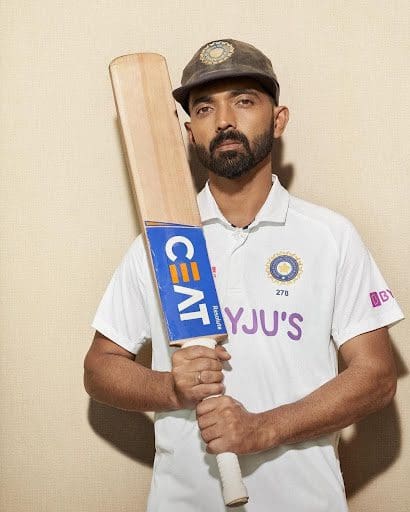 There were questions around Ajinkya Rahane in the squad before the start of the series. Well, they seemed to have only gotten stronger after the series. Rahane is struggling to get into the zone after the 2020-21 Border Gavaskar series. Since returning from Australia, Rahane has only scored 460 runs in 23 outings, at a poor average of 20.7. Indian number 5 has not scored a century since the 2020 Boxing day test at MCG. He has only scored three fifties in the same period. With youngsters in Hanuma Vihari, Shreyas Iyer, and Ruturaj Gaikwad waiting for their chance, Rahane seems to be running out of time.
2. Future of Indian wicket is in safe hands with Rishabh Pant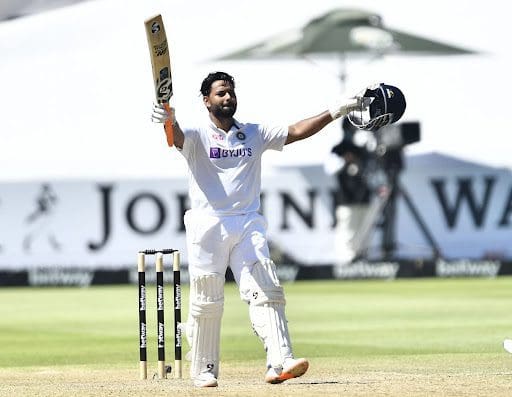 Harbhajan Singh once described Rishabh Pant as a "Bomb" that will blast one way. He could be annoying at times, but Rishabh Pant has proven his grit multiple times in the toughest of situations. The saying "When the going gets tough, the tough get going" holds for the 24-year-old superstar who has stood up for India against world-class bowling attacks. Pant smashed a counter-attacking hundred in Cape Town, helping India post a target of over 200. Irrespective of the result, Pant's innings will go down as one of the best innings played by a foreigner wicket-keeper in South Africa. With his courage and improved glove work, Pant seems to have locked his position for many years to come.
3. Ravindra Jadeja is a must-have for India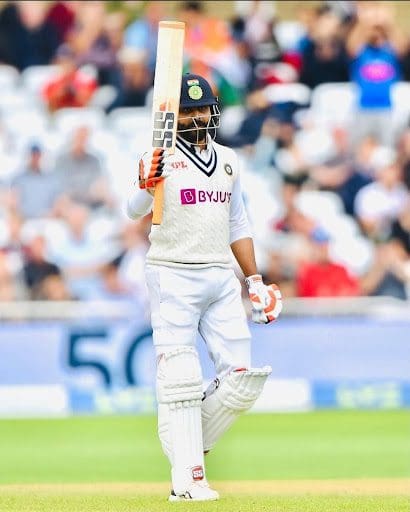 Two of the main reasons for Indian downfall in this series were no wickets from spinners and lack of runs from lower-order; Attributes that Ravindra Jadeja possesses. A cricketer who was criticized in his initial days for throwing the opportunities away, Ravindra Jadeja has become the spine of this Indian team. Jadeja's ability to take wickets, adding valuable runs in the lower-order, was missed throughout the tour. While Shardul Thakur was impressive with both bat and ball, making important runs and taking crucial wickets, Ashwin seemed way off-color. Having Ravindra Jadeja gives a different dynamic to the side; his absence was felt in terms of overall energy on the field.
About the author: Thakur Udit Narayan is a first-year Media and Communication student at Manipal Institute of Communication who aspires to become a sports journalist as a professional.