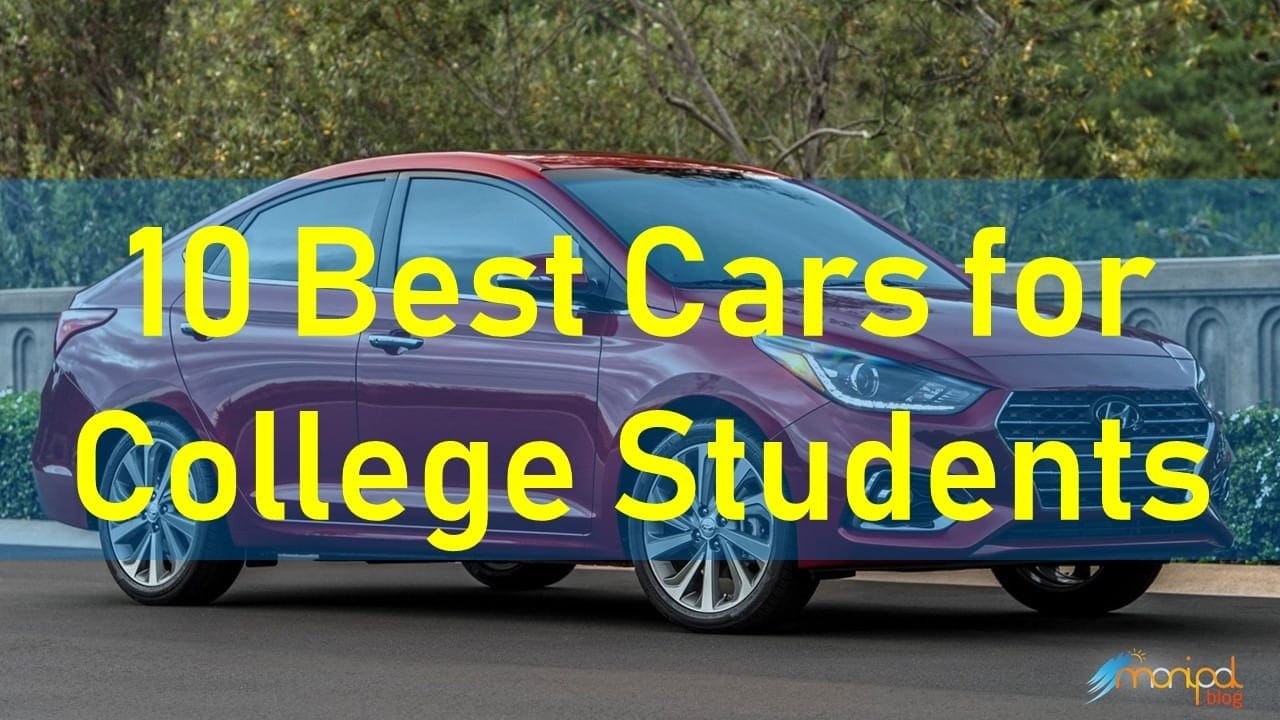 When you are a student and want to buy a car, it is essential to get it at the most affordable price, and it should have the accepted quality, and your driving experience should be satisfying too. That's why it is necessary to find an auto with which you will have a low-level of expenses on the fueland there should not be many problems with mechanics.
You can also think of other detailing including tinting your screens. As tempting as it might be to opt for DIY tinting and low-quality tints to save money, you're better off going to the pros for Professional Car Window Tinting Services.
In this list prepared by essay4us.com, you will find affordable and reliable cars, which you can buy as a college student.
Affordable Cars
Chevrolet Aveo: List price: $10,300; EPA Mileage: 28 MPG
The Chevrolet Aveo is the first on the list with the lowest price. It is an American car, which is one of the most economical transports for students. Even considering the fact, that the latest year of production is 2011, this car is still an excellent choice for those who are looking for small comfort vehicles with excellent ratings in fuel economy.
Nissan Versa: List price: $12,110; EPA Mileage: 29 MPG
This Nissan is an excellent economical choice. It offers you not only the 1.6-liter engine and standard 14″ wheels, but there are also power door locks and windows. It also has the Vehicle Dynamic Control (with Traction Control Section), which is more than enough considering its low-cost. The interior is impressive too, especially that there is plenty of leg room on both sides,  usually a problem in many cars. One more great thing is the 5-year/60,000-mile limited power-train coverage warranty. The tech features however are on the lower end and the engine is quite uninspiring.
Chevrolet Spark: List price: $13,050; EPA Mileage: 32 MPG
If you are living in the city, Chevrolet is a smart choice. It has ideal handling and power for light driving. The Spark is also attractive with its infotainment system, which has some nice features and will make your experience with this car more exciting. But at the same time, this car does not have power locks and the power windows in the standard equipment and you may have to pay extra for these.
Mitsubishi Mirage: List price: $13,395; EPA Mileage: 35 MPG
The obvious plus of this Mitsubishi is the long warranty. The newest versions also have the 7-inch touch screen and even Bluetooth technology, which increases the popularity of this car among students. The only problem is the interiors, but if you are not a hunter for super cabins, the impressive warranty and the outstanding fuel economy make the Mirage a great choice.
Ford Fiesta: List price: $14,200; EPA Mileage: 30 MPG
This Ford is in the 5th place for a good reason. It has great balance between price and quality. Due to its base engine, the power is adequately high. This car also has the new version of the infotainment system, which even includes smartphone integration. These features make the Fiesta a smart choice for those who are budget-minded. If you are looking for a car to drive with lots of friends, it is better to choose this one.
Kia Rio: List price: $14,330; EPA Mileage: 32 MPG
The new version of this car is fully redesigned, which makes this car better – there are added door locks and safety tech, which is now the standard features of the car. The safety improvements are important, as they automatically trigger emergency braking and avoid a forward collision. Also, this car has 10-year/100,000 mile power-train warranty which with the affordable price create the ideal variant for the college students.
Smart ForTwo: List price: $14,700; EPA Mileage: 32 MPG
The Smart car is a tiny vehicle, which is greatly connected to the city life when there is heavy traffic and always a difficulty to find space to park the car somewhere. This variant is maneuverable due to its 8.8-foot length. One more plus is the gracious seating space, which is unexpected news. But this auto is only for the city because outside on the highway, the three-cylinder engine is light on power. Considering that students usually need it to drive to the university, this is a smart choice.
Hyundai Accent: List price: $14,995; EPA Mileage: 31 MPG
This subcompact auto has the most elegant external and internal design with the pleasant coloring, spacious seats and a quiet cabin. The Accent has admirable performance, but the weak acceleration makes it suffer on the rough terrain. That's why it is ideal for students who live in the city and have excellent road surface. One more feature which justifies this price is the easy-to-use tech implements. Also, the 10-year/100,000-mile drive train warranty minimizes the expenses, which can be unexpected.
Toyota Yaris: List price: $15,635; EPA Mileage: 33 MPG
The Yaris is another good variant for the students. It has all needed features, which people are looking for – easy maneuverability and high level reliability rating. This vehicle is also stylish, and it comes from the most reliable car manufacturers. That means the experience while driving this car will be pleasant and comfortable.
Kia Soul: List price: $15,900; EPA Mileage: 27 MPG
The Kia Soul is the winner of the best compact car list, and there are plenty of reasons – starting with its upscale interior and comfortable cabin to the impressive boot space. This car also has five-out-of-five predicted reliability score, which increases your level of satisfaction while driving. The warranty period is extended too. As a student, you can feel that this car is too expensive, but this Kia has the incredible mixture of value and quality, and it also offers the ability to do custom exterior and wheels.
Final Words on Best Car for College Students
After reading this list, you can say that there are still expensive propositions. But they are reliable ones, and if you don't want to be in the deathtrap while driving, then you should consider buying one of them. It is also better to get a new one and do not use the used cars because it can be more expensive in the future when there will be additional expenses on the repayments. This list is not exhaustive and you can find cars, which are more or less expensive and have the features which you would like to have, but these are the best options regarding the ratio of price and quality.