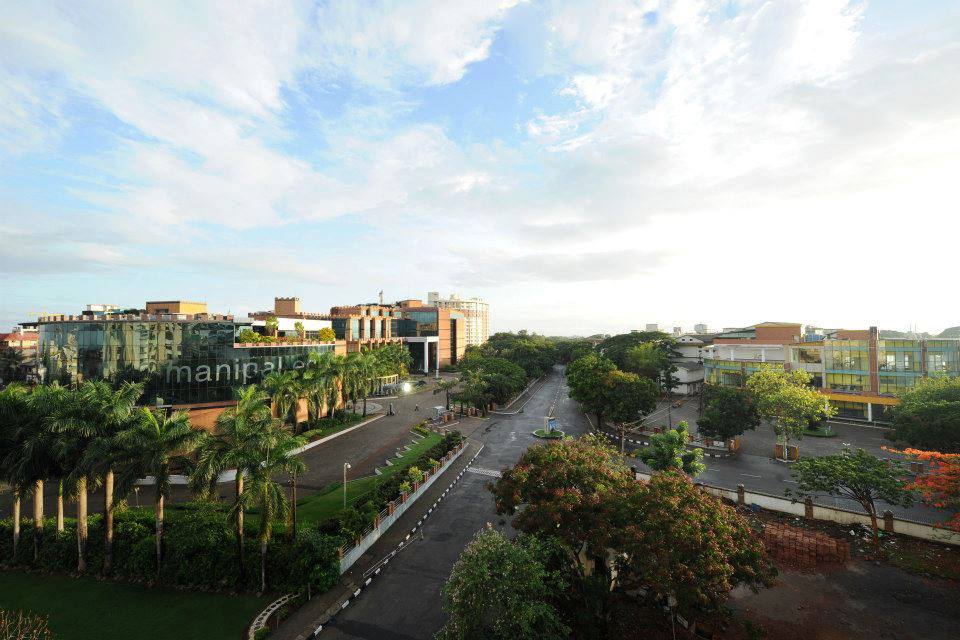 How to describe? Oh what to say?
Its really quite strange how one word can make me feel this way
What kind of emotions could I ……should I display
Manipal, dear Manipal the place where I now stay.
It is really quite clear, the first thing that comes to my mind
Is our ICHS building, all covered with vines,
Inside its hallowed walls, students have succeeded time after time,
The memories of this solid monument are sweeter then wine.
The mentors to the students, how could we forget
From the day we first arrived, good advice we get,
When we lose our way, when our life is full of regret
They lift us up, our spirits strengthened, our minds reset.
From the break of dawn to the setting sun
The magical beauty of End Point is a wonder that is never overdone
For exercise, for courting or simply just for fun
As we grace on this majestic view the sight might cause tears to run
The roads are crooked with potholes galore
Bumpity, bumpity bump need I say anymore?
But the spirit of Manipal the spirit we all admire
Will always send workers to try patch up the holey floor
Where is the true heart of Manipal some people might ask
For me it lies in the lecturers for whom educating us is their task
Though their gaze may be stern, causing our hearts to say alas!
For the gift of knowledge they give us my gratitude will forever last.
The seasons of Manipal, are supposed to number three
Summer, winter and rainy season makes us lift our sodden heads in a silent plea
But winter, ah, its chill causes loving couples to clasp each other even more tightly
The hostels as you can see, offer a great deal of variety
From the vast maze called Nehru to Chandrasekhar of high class quality
There is one thing that I surely guarantee
On weekends, guys flock to girls' hostels the same way the honey attracts the bee
For those with the skill, Manipal is a bikers' paradise
Royal Enfields, modified with their manly roar number more than grains of rice,
For those who lack the capability (or simply have no cash fluidity)
The auto is their only choice
Scurrying about here and there just like busy mice
So in the end my true emotions I discover
To Manipal I feel a love like no other
Horizons expanded, wonderful experiences from which I will not soon recover
Manipal, a part of my heart will always be here forever.