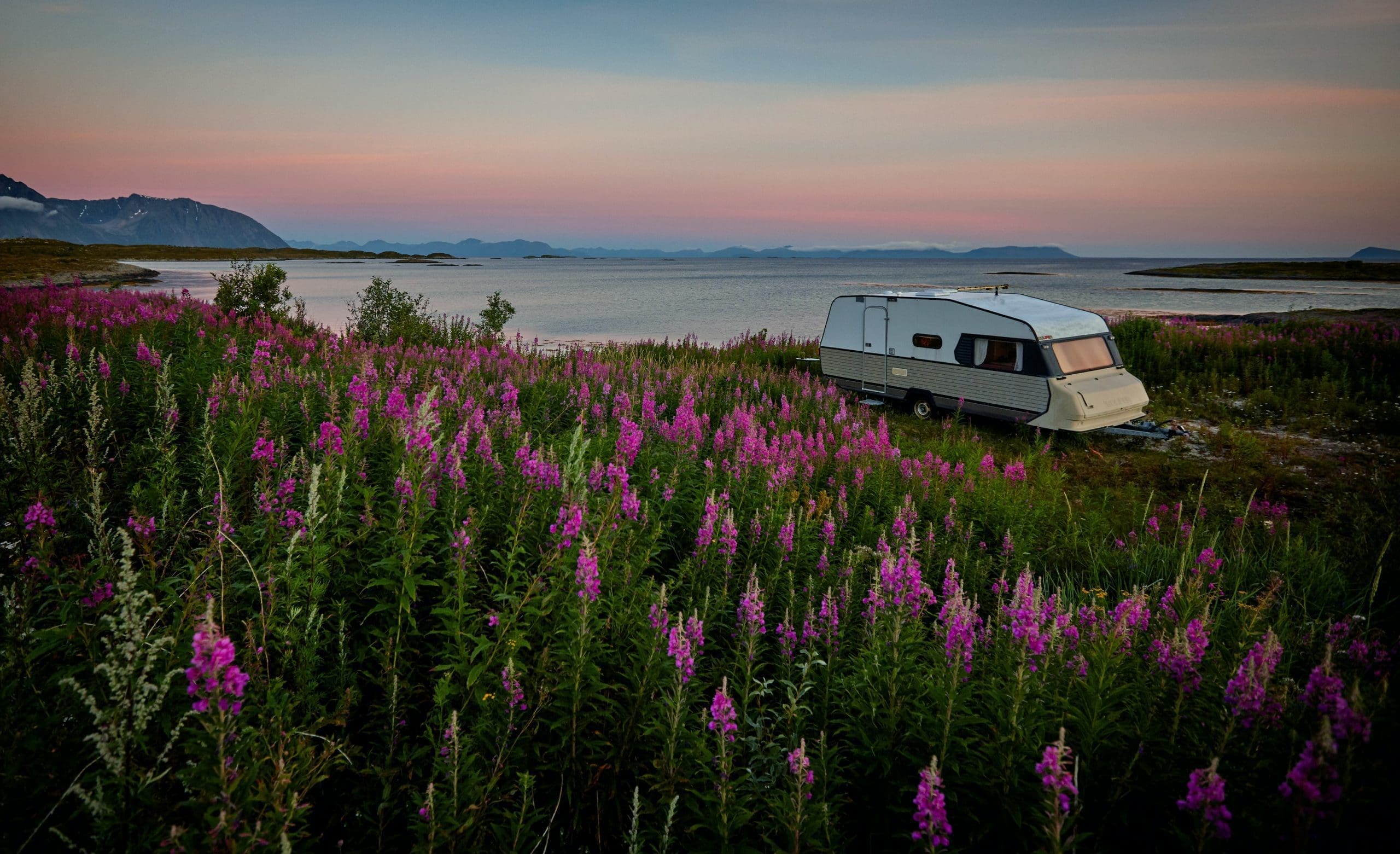 What a great way to enjoy a road trip or vacation than to do so in a recreational vehicle (RV). You do not necessarily need to own an RV and pay for caravan spare parts to enjoy your holidays and extended vacations. Several RV rental companies in the U.S. rent vehicles, from motorhomes to camper vans, campers, and tourists. You should also check for camper accessories before selecting one for your trip.  RV rentals are available at affordable costs and depend on the following factors:
The rent period
The RV size
The RV rental company
Where you reside
Considering these factors, you can quickly get cheap RV rentals near you. It's not easy to choose a company after planning RV gas mileage, the nearest gas stations, the best route, etc.
We have also saved you the burden by listing some affordable RV rental companies in this guide. But first of all, you need to know how RV rentals work.
How RV Rentals Work
There are several companies in the United States that provide RV rentals to campers and tourists. These RV rentals are similar to booking a hotel room and are charged per night. Often, renters have to pay for estimated mileage. Renters can get one-way rental features with some of these companies, meaning they can drop these RVs off in a different location after rent. Some even extend their coverage to other countries like Canada.
If you would much rather prefer to buy an RV, then the Winnebago would be the best option for you. It has been known as America's #1 recognized motorhome manufacturer and you can find a Winnebago for sale.
Cheap RV Rental Companies
Despite the fact that you want to get the best RV features that will make your camping experience memorable, you also want to get the best deal on costs. Here are some companies that offer RV rental services at affordable rates.
Outdoorsy takes the top spot for providing the best RVs, ranging from large motorhomes to camper minivans. Renting an RV is easy as this company has a website that showcases a list of people nearby with available RVs. Each listing provides renters with detailed information about the RV's features, amenities, condition, capacity, and more. There are also photos that give you a visual view of the vehicle's interior and exterior.
The RV rentals come with protection benefits, including liability insurance up to $1 million and round-the-clock customer service. There are other benefits renters can add to their rental plan at additional costs, such as trip insurance, roadside assistance coverage, RV rental damage coverage, collision insurance, among others. They protect you when things go wrong. For example, RV rental damage coverage covers accident damage to the interior of a parked RV. Therefore, having this coverage is important for RV campers on the road with children or pets.
Before you rent an RV, Outdoorsy will run a DMV records check to ensure that your driving record is clean. For an extra fee, you can have the RV water tank filled or the waste tank emptied. With this rental company, you can get an RV for as low as $100 per night. They also offer a $50 discount on your first RV rental.
This RV rental company is the largest in the United States, with a fleet of 4,500 RVs and services that cover both U.S. and Canada. You can rent any RV of your choice, ranging from camper vans to full-on motorhomes. For the truck campers and motorhomes, nightly rates can be as low as $100 and $170, respectively. Cruise America provides renters with four rental options: compact, standard, intermediate, and large. Here are some specifications for each option:
Compact – RVs have a length of 19 inches and sleeps three occupants
Standard – 25 inches in length and sleeps five people
Intermediate – 28 inches and sleeps six people
Large – 30 inches and sleeps seven people
The rental company has 116 locations in the U.S. and Canada. You can initiate the rental process through their website. All you need is to input the city and state where you can pick up the RV and the start and end date of the rent. According to them, campers get cheaper rates when they book early.
This RV rental company can be compared to Outdoorsy, with the exception of different insurance coverage options. With RVshare, you can enjoy road trips, camping, and special occasions. Their RVs are designed in such a way that draws you closer to nature. You and your loved ones can enjoy the night watching the stars from your vehicle. There are several owners in your area with ready-to-go RVs. All you need is to access RVshare's website and select your RV of choice, location, and duration. Various RV options include:
Luxury Class A Diesel Pushers
Class B Camper Vans
Class C Motorhomes
Travel Trailers
Nightly rates can be as low as $80. You also have access to 24-hour roadside assistance and rental insurance. So, if you are on the road and encounter a flat tire, there is always someone available to help you.
This RV rental company is rated the second-largest in the United States. It has a wide range of slide-out RVs with different options to choose from. You and your family or friends enjoy extra space camping in a luxury motorhome, giving you a home-away-from-home vibe. El Monte RV has several franchises in several states, which makes it easy for campers and tourists to rent RVs from nearby locations. Interestingly, this company dominates 28% of the RV rental market.
El Monte RV offers one-way RV rentals, meaning you can drop the vehicle off at a different location after rent. The cost of renting an RV depends on some factors:
RV rental date
How far in advance do you reserve an RV
Type of RV
Rental location
Rental deals
The estimated mileage charge is between $0.32 to $0.39 per mile (this depends on the unit size) or a prepaid charge of $29 for blocks of 100 miles.
If you are looking for a twist on traditional RV rentals, then Jucy is the go-to rental company. Their small RVs evoke the old Volkswagen Eurovan era. These modified Dodge Caravans feature small pop tops and can sleep four occupants and accommodate five. Two campers sleep inside the minivan and the other two sleep on top in a tent that can be pulled up from the vehicle's roof box.
The interior features a table and foldable seats, while the back has a hatch that houses other amenities like a portable stove, a kitchen setup and a sink with built-in manually operated faucet, and a small fridge. Unlike other RV rental companies, you can rent RVs here for a quarter of the cost. However, you compromise space for cost. Rates can start at $45 a day.
These are some of the rental companies worth checking out. There are other companies that provide cheaper rates as well. What is more important is the type of camping experience you want – whether you do not mind giving up space for cost or you focus more on luxury. Determining your rental needs will help you find the ideal RV for your road trip. At the end of the trip, if you realize you want to own an RV yourself, the multitude of RV dealers Utah has will make sure you find exactly what you need!