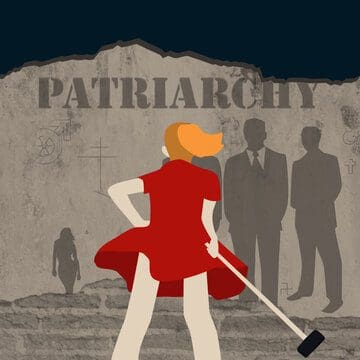 When my mother talks about her brother, and how well he takes care of my bedridden grandmother, she often unintentionally says things like "He does what a daughter and son both would do for their mother". And that's when I correct her. "There's no such thing as what a son or a daughter would or should do", I tell her. There are no rules. There is no delegation of tasks according to gender. Taking care of your parents isn't gender-specific. 
Sure, that was a statement that made a sixty-something woman who grew up in a male-dominant, patriarchal society a little uncomfortable or at least, confused.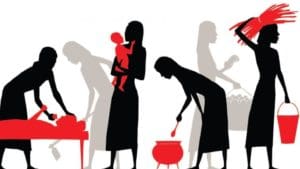 Even so, it is such uncomfortable conversations that help smash the patriarchy where it matters the most- at home. We often tend to overlook the fight against the patriarchy at home mostly because we are convinced that it is a dead-end, a decreed lost cause when it comes to educating our parents regarding the issue of misogyny, patriarchy, and the need for equality or equity. Not to mention the arguments that follow are sure to obliterate your physical well-being and mental health (or what's left of it). Hence we label these topics as "volatile" and they must be pursued at one's own risk. Although we can be glad they no longer burn people at the stake for being sane. 
Indian Marriages and Patriarchy
Indian Marriages are joyous occasions where the patriarchy goes unnoticed among all the delicious food, striking music, and dance. The traditions and customs that we see in these weddings- of which only a few carry actual meaning- have been followed for generations and have a very tight hold on us. The tighter this hold, the tougher it is to question these rituals and even more to change them. 
Kanyadaan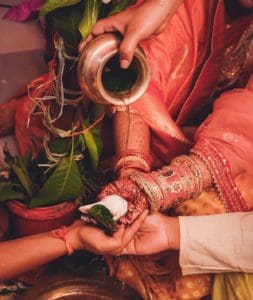 Topping the list is the age-old tradition of kanyadaan, in which the father or another male member of the family 'gives away the maiden' as if she were some property rather than an individual of her own, which evidently makes no sense. The woman; the bride is treated as a liability that the father passes on to the groom. And there is a lot of importance given to the concept of virginity of the bride in these traditions. Another popular ritual is that of Kashiyatra. The South Indian tradition observes the groom refusing to marry the bride and setting out on a pilgrimage to Kashi to fulfill his spiritual duties. The bride's parents must convince the groom about the benefits of married life and even plead with him to marry their daughter. The groom would then return and the wedding would continue. Although the tradition is seemingly innocent, the bride here is considered a worldly distraction that the man must stay away from. How come nobody asks the bride if she ever wanted to up and leave the wedding in pursuit of her spiritual needs? Wouldn't the bride want to pursue her education or career instead of pleading to be wed? 
Touching or Washing the Groom's Feet
This is yet another tradition seen among various communities across the country. The bride, her sibling, or sometimes her parents wash the groom's feet during the wedding ritual. To make the bride who is equal to the groom wash his feet, or the bride's parents who are old enough to be the groom's parents as well wash their feet is nothing short of insulting. There are a million other ways to show each other respect than touching or washing feet.
Dowry
One could start by not asking for dowry. There are still reports of women being assaulted and even murdered in the name of dowry.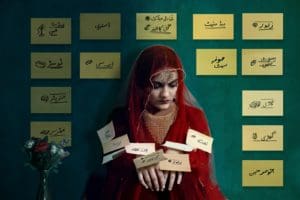 The case of Vismaya Nair from the state of Kerala makes one wonder what all this objectifying, redundant practice is worth when an innocent life is shed. While the influence of Western culture has become evident in Indian marriage traditions there are still areas that desperately need changes. It is compulsory for the bride to wear a mangalsutra or thaali, to signify that the woman is married whereas the groom is under no such compulsion. Moreover, the custom of the bride changing her last name after the wedding prevails even in this twenty-first century. 
Patriarchy exists in every movement, every habit we follow in our daily life. If it's not your mother systematically handing your father his morning tea every single day like she's been programmed to do so, it's glorifying your male family member making tea for a change. It's in the way women are conditioned to "adjust" to how the man behaves or how she turns blood to sweat trying to "change him" as though he is some savage caveman who must be civilized. It's high time women stopped cleaning up the men's messes (both literal and metaphorical) and instead sat back, kicked their feet up, sipped tea, and watched Netflix like they want to. It's high time we tell them they are allowed to take a chill pill. That as the younger generation on its way to breaking such norms is our job. Initiate that conversation no matter how dreadful it seems. Talk, explain, make them understand. And by 'them', I mean both the men and women in your household. We cannot afford to leave anyone out because women aren't the only victims of how the world works.