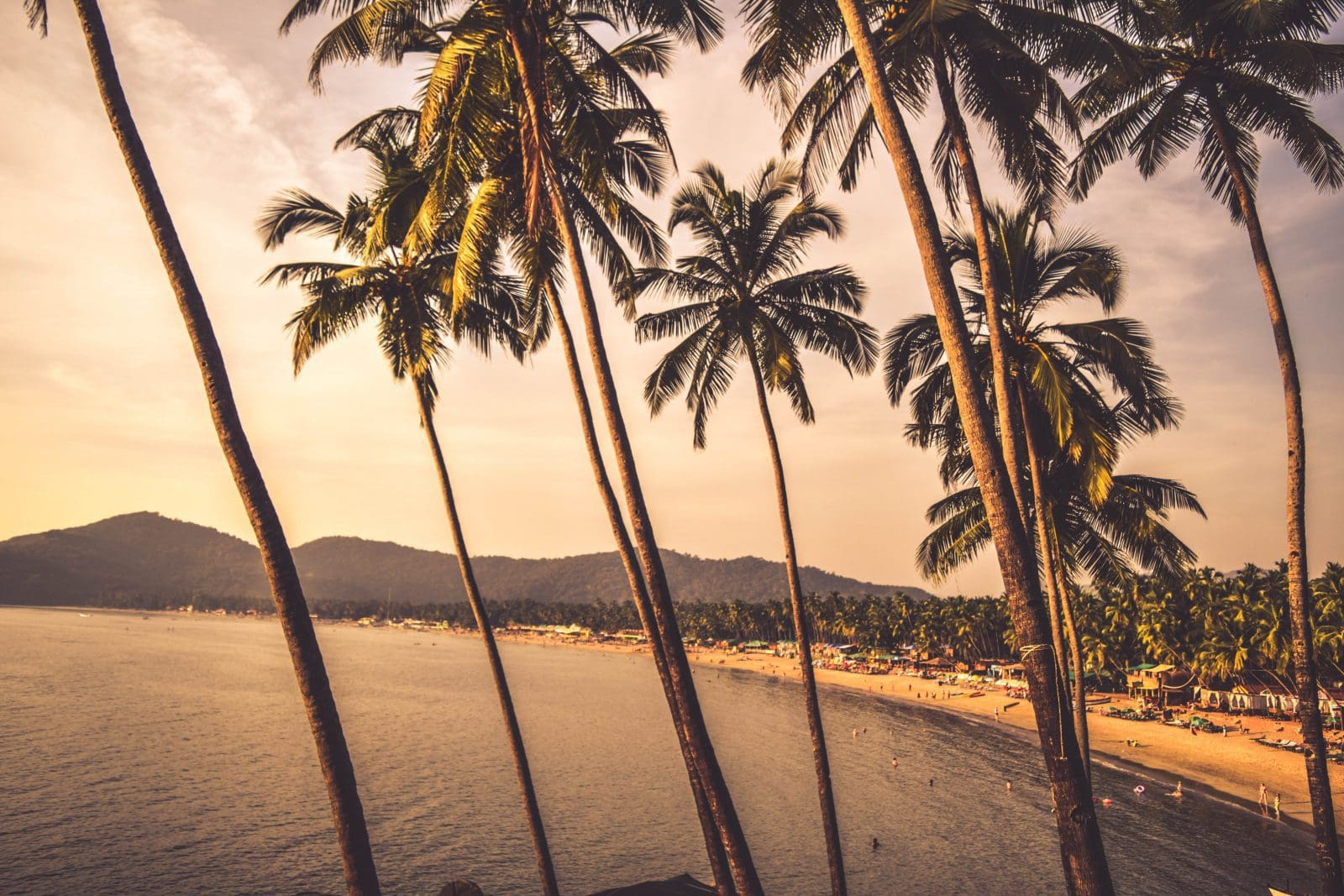 Have you been longing a perfect vacation with your love interest to finally seal the deal? Well, we have got you covered. While planning a vacation with your love interest the most important thing of all is finding a romantic tourist destination. These might be the first 24 hours that you will be spending together with your love interest and you can't risk it by choosing a destination that doesn't spark up the fire between you two love birds.
So, here we are unravelling the world's most romantic holiday destination- SOUTH GOA. There is nothing that describes all the aura of south goa in one word better than the phrase- "Laid-Back". The unhurried life is just what you need to let love boil in the heart of your love interest while you explore the charm of exotic beaches, heritage villages and enjoy the solitude as two lovers lost in their dream world.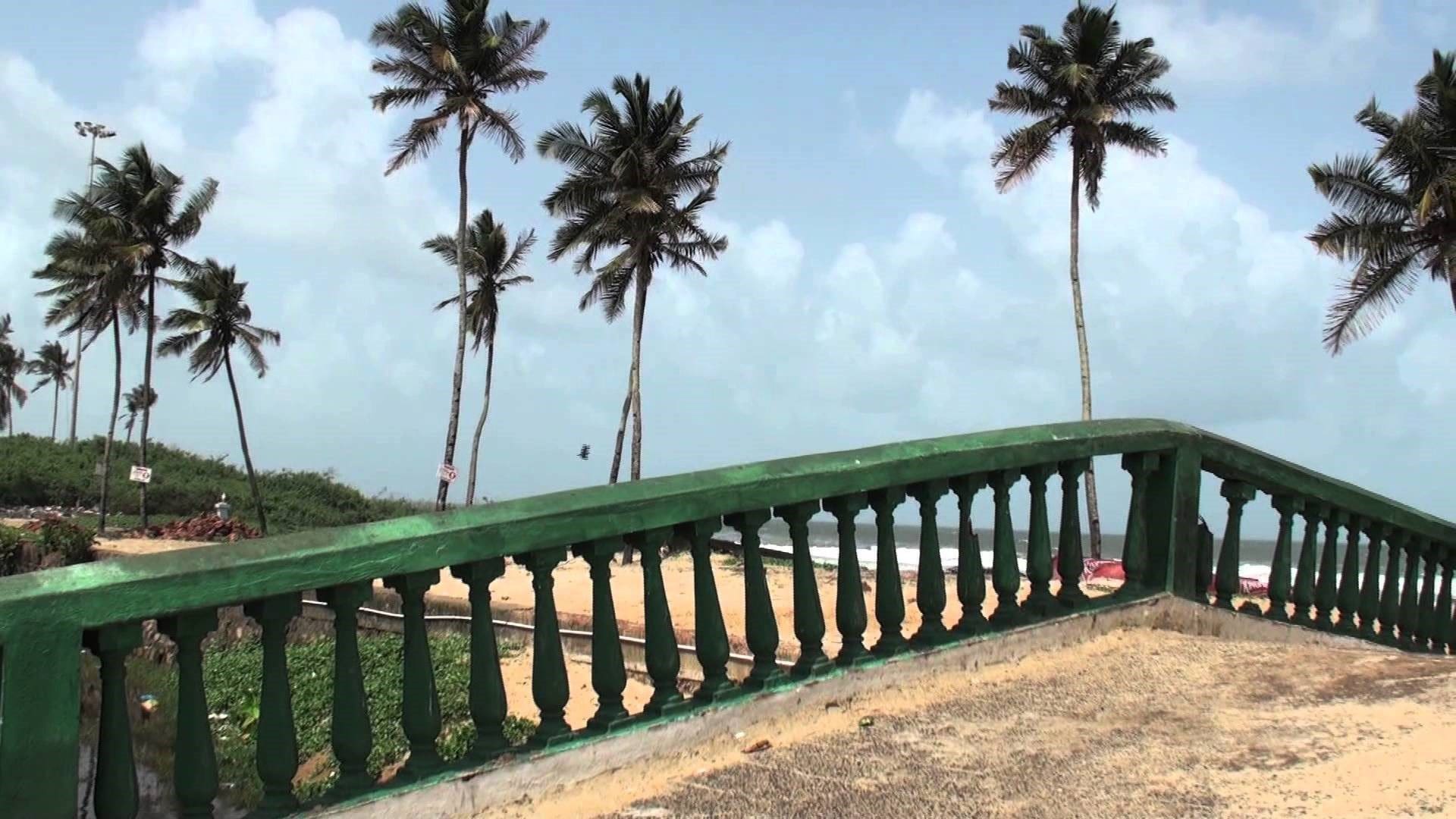 Cladded with gorgeous sandy beaches, here are best South Goa beaches you should visit with your love interest where you will find your perfect romantic escape from the world. So, here are they:    
Colva 
Famously known as "the pride of Salcete", Colva is only 6 km from Margaon and is one of the best places to be in South Goa. However, you will not find solitude here, but it is a great place to start your trip to Goa from.
All the rush of energy and enthusiasm will get you and your love both excited for exploration, on the other hand, if you two are party lovers, Colva it is! At the beach, full moon parties are held every full moon night. People are crazy, energy and fun are contagious and it might be the best party you will ever have in Goa. Also, this place has a little surprise stored in for you- the very romantic early morning Dolphin Sighting. 
Benaulim 
Going more south, the beach town of Benaulim is one of the premium holiday destinations of South Goa Coastline. Beautiful beaches, fringed palm and coconut trees, exotic seafood recipes, sunbaths and so much more. It is like escaping all alone to an exotic paradise. And you know what, you even get to do dolphin sighting here too. 
Dubbed after the famous Portuguese explorer, we are pretty sure you and your interest will discover the everlasting bond of love at this gem in South Goa. So, treasure trove your way to love in this small town located on the western top of Mormugao Peninsula at the commencing of Zuari River. Here you have Baina Beach with is one of the most beautiful South Goa beach. Also, you get to enjoy snorkelling here, where you get to see the fun and adventurous side of your love interest so kudos to that.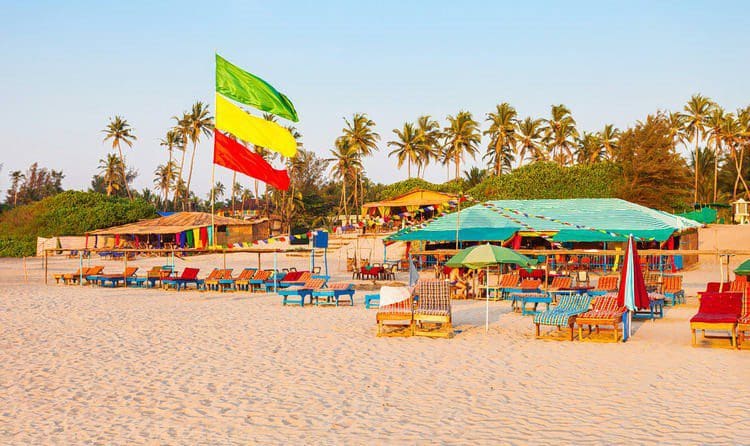 Bogmalo 
You can say it is the quickest exploration spot on your South Goa trip. It takes on 2-3 hours to explore it completely, so you can manage to book a flight that gives you some time to explore this beautiful sandy place, ideal to spend some time soaking in the sun. Other than that, here is a world-class scuba facility. So, what say, let's take you love story underwater… 
Varca   
The most popular destination of South Goa, you will find a perfect beach at a short distance from Varca. The beauty is unparalleled, there is not match of the exotic spread, with all those swaying palm trees, golden sand, and azure water. And here, you will find all the peace in the world you will need to woo your love, so don't forget to visit this paradise. Adding to your excitement here at Varca Beach is a resort called Zuri White Sands, where there is a casino named Dunes. South Goa just doesn't waver from surprising you.  
Cavelossim 
This charming coastline town is a just what you need, it is one of the places that will give you a blessed exotic sunny day with an amazing sunset view. Apart from it here is the confluence of Sal River and Sea which is one of the major attractions. Also, there are many souvenir shops and jewellery stalls where you can buy something to always keep it memorable for your darling.
Arossim  
Another soulful escape for the solitude lovers, it is an excellent place to spend time amidst the tranquillity of Arossim. This is one of the hidden gems of South Goa, where you will find everything luxurious and if you like vintage it is your paradise. the place is a number when it comes to finding high-end beach resorts. Also, how can you not fall in love with 'Abhyanga' four-hand massage to take away all the tiredness off from your long trip? Goan food, exotic location, gorgeous scenic view- even when one night at the place can put a hole in your pocket, it is worth every penny.
Summing Up 
You may have started as strangers, but we are sure the exotic enthusiasm and beauty of South Goa will bring you close to become lovers. South Goa Beaches are one of the major reasons to visit the southern tip of Goa, but as we have highlighted there is so much more to do and enjoy together. Dolphin sighting, scuba, massages, shopping, just wandering and soaking the sun, we are sure we have pretty much given you a perfect itinerary to woo your love interest. However, there are only the major 7 places of south Goa, there is plenty more to explore