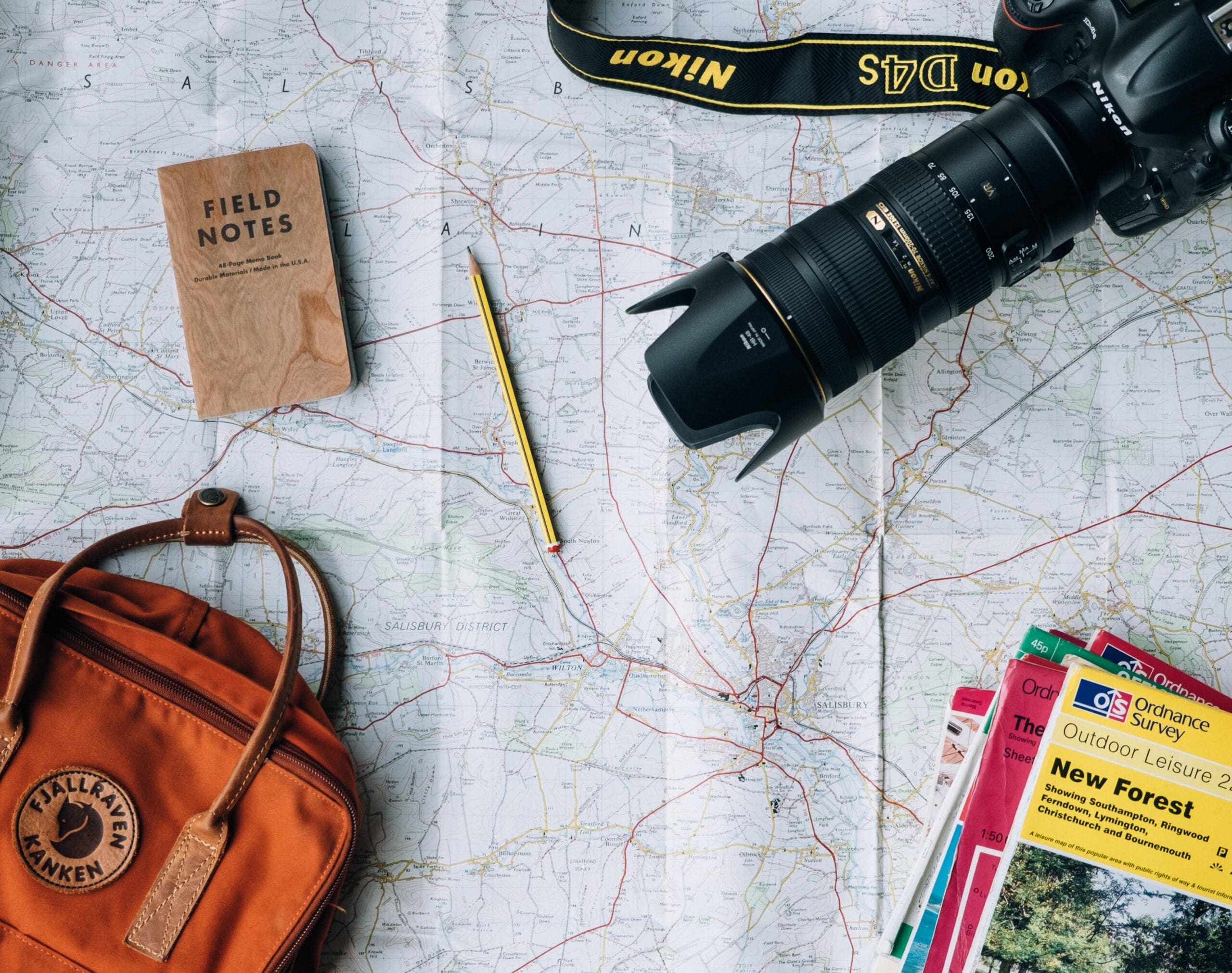 Traveling should be exciting and enjoyable. The preparations, on the other hand, can be rather tasking. When it comes to arranging a trip, there is just a lot to know. What should you start with? Who are you going on this trip with? Will all the plans come to fruition? What is your financial plan?
You must avoid being an ill-prepared traveler if you want to travel like a pro. Make sure you're up-to-date on the latest travel hacks before you embark on your journey.
Here are ten pointers to help you plan an exciting and stress-free trip.
Pack Light
Pack the essentials first, then the best travel products to avoid over-packing and under-packing. A travel towel, toothbrush, and Hand Sanitizer are all essential items you should not forget. You don't need a lot of clothes because you probably won't wear all you brought. Clothing will most likely take up half of your bag's volume. Carry only half of the clothes you'll need.
Research your destination
You must be fully informed about what to expect in order to get the most out of your trip. This is particularly helpful if you are visiting a place for which you know little or nothing. You'll need to know if the residents drive on the left or right side of the road, and perhaps even the currency they use. Getting to know more about your trip destination will improve your chances of having a fantastic experience there.
Book flights at least 2 months in advance
Booking flights long in advance not only saves you money, but it also allows you to travel at your leisure. You will also have a wider range of flight options if you book ahead of time. As you get closer to your travel date, flight prices tend to go higher. Airlines raise fares as passenger numbers rise. For instance, take advantage of the Emirates Best Price Guarantee | Booking Online | Book. They can actually refund you if you find a cheaper flight being offered by another airline.
At the same time, reserving your flights ahead of time ensures that you get the best seats available. We've all experienced the discomfort of sitting in the middle seats in the back rows of a plane. By purchasing your flights early enough, you can avoid this.
Get travel insurance
Travel insurance is essential if you are traveling abroad or in a foreign country. You may require immediate medical assistance, or you may misplace your passports or other valuables. You can count on Travel Guard® Travel Insurance – Insurance from AIG in the US to help you if your luggage is lost or if you have a medical emergency. They can also help you with rebooking flights that have been canceled. With a vast range of insurance options to choose from, choose a package that will provide you with the most benefit.
Make copies of your travel documents
It's critical to have copies of all relevant travel documents in addition to the originals. If you lose your passport, for example, you may be relieved to have a copy as proof of citizenship. However, this does not imply that you should leave your original documents at home. Both the original and copies are required. You can also make digital copies since they are accessible from just about anywhere.
Pack a first aid kit and any medical equipment that you use regularly
When vacationing, proper precautions are just as crucial as your travel towel or toothbrush. You ought to be prepared for anything, especially if you have underlying health conditions like high blood pressure. Make the Home-use BP-88A | Ray blood pressure monitor by Raycome, your travel companion.The Raycome bp machine supplier offers blood pressure monitors with high accuracy of up to 2mmHg and also featuring very small and portable. To get the most out of your trip, you must look after your health.
Learn the local lingo
Learn some fundamental words, phrases, and slang from your destination before you go. Your journey will be more authentic and enjoyable if you speak a foreign language. You can visit Duolingo – The world's best way to learn a language to quickly and efficiently learn any language.
Be flexible about your plans
When you're arranging a trip, you already know what you want to accomplish. Stick to your aim, but be flexible about how you'll get there. Travel permissions, for instance, can change at any time due to the Covid-19 epidemic. If this transpires, you do not need to cancel your trip; instead, put it on hold until the restrictions are lifted, after which you can proceed. Be versatile and ready to adapt if your objective changes.
Carry emergency cash
You should keep some cash on you in case of an emergency. In order to travel smartly, you must also be cautious about where you put your cash. You can divide your cash into heaps and hide it in various locations. Carry only the cash you'll require for the day when you go out. When you're out in public, keep your money hidden, so you don't call attention to yourself. When traveling, take all the necessary safety precautions.
Always, ALWAYS, Be Respectful
Remember to be respectful at all times, regardless of where you are traveling. Respect the country or place you're visiting culture, morals, history, and practices. If you are courteous and friendly to the locals, you will have a better time on your trip. Learn gestures and traditions to get a better feel of what to expect. Maintain an open mind since you may encounter cultures that are vastly different from your own. This tip is critical for a wonderful adventure.
Conclusion
Traveling is beneficial not just to the intellect, but also to the body. We all aspire to see new locations, learn about new cultures, meet new people, and create new memories. Consider these ten suggestions to improve your chances of success.
When going out, remember to have your Face Mask on to protect yourself from bacteria, viruses, and other pathogenic organisms. Be willing to eat local cuisine and buy souvenirs while on your trip. Let go of your restraints and simply enjoy yourself; after all, you've earned it!