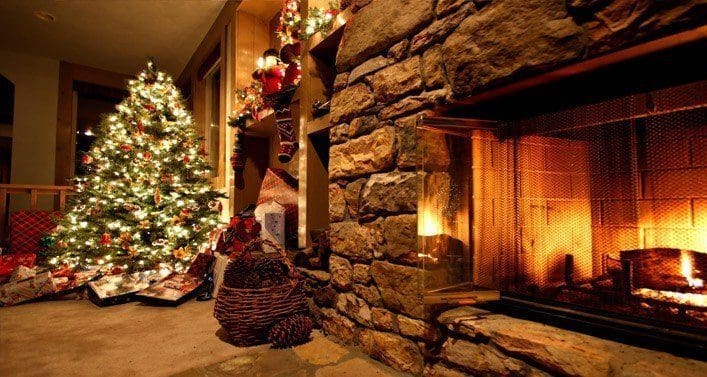 You know it is Christmas time when the scent of freshly baked cookies wafts in the air. Home Alone movie marathons are broadcasted on repeat. Or when learning the Jingle bell rock dance routine from the 'Mean girls' is on top of our to-do list. Mistletoes everywhere, ah, to have someone to kiss under the mistletoe. There is just joy everywhere. We've heard a lot about Christmas and its traditions, read along to know more about Christmas's younger sibling, Christmas Eve.
But-
We are far far far away from Christmas at the moment. Why think about it now? Well, quoting Sia, Everyday is Christmas. So, hop on the train to watch different countries celebrate Christmas Eve but before let us know,
What is Christmas Eve?
We'll get there, but first, it's story time…
'Once upon a time, in the far land of Bethlehem, sweet cries of a baby hovered in the air. The sheep bleated in merriment as they watched Mother Mary cradle her little son with her eyes filled with endearment. Angels danced with glee, leaving bits of joy hanging after them. The whole scene screamed happiness and delight.
                It was the midnight of December the twenty-fifth. And it was one miraculous day, the birth of baby Jesus.'
We celebrate Christmas Eve honoring this very joyous occasion that is the birth of Jesus. This special day also marks the summit of the Advent period. The Advent period is the time when people eagerly prepare for the arrival of Jesus.
Midnight Mass takes place at midnight on Christmas Eve. People also go around door to door singing carols adding more gaiety to this day. Children anxiously wait for Santa while they place cookies and hot chocolate for him by the Christmas tree. Some people even just kick back and go on a Christmas movie marathon, while sipping on a pumpkin latte. Christmas Eve also dresses as a reminder for the procrastinators to go and finally get some presents. Ah, the frantic last-minute-shoppers.
So, what does the world do on this day?
Buckle up, c'mon, we're going on a trip around the world and see what everyone's doing today.
Ready?
Alright, first stop,
Spain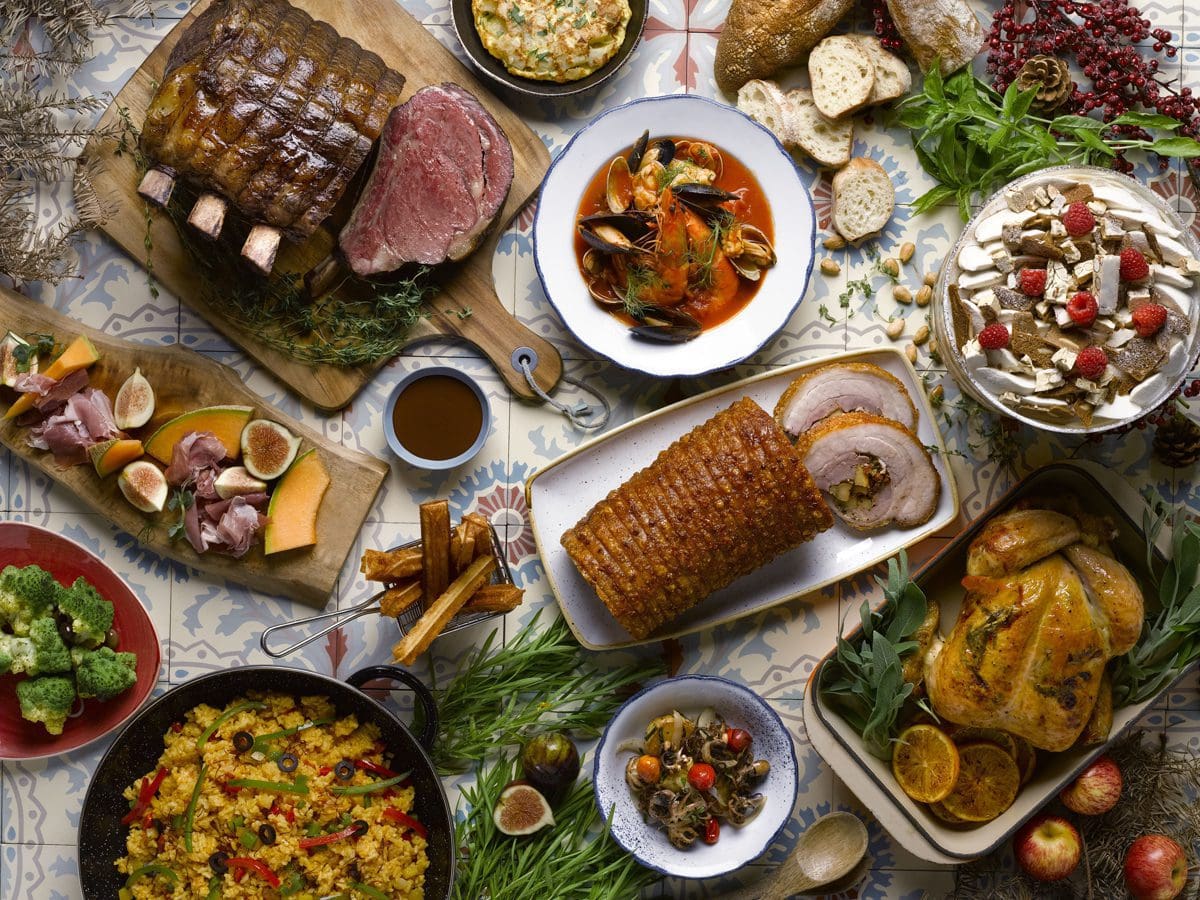 Nothing says a nice big feast like the Christmas Eve meal the Spaniards enjoy. On Christmas Eve, the Spanish gather around the table with their families and feast on 'Pavo Trufado de Navidad', which is a Spanish turkey dish. Seafood is also a common dish devoured on this day. On Nochebeuna, [Spanish for Christmas Eve] children knock from the door to door, as they sing carols.
Italy
Italians practice the vigil at midnight on Christmas Eve. This day is observed as a 'fast day' and as the name explains itself, no food is consumed.  Don't worry, dear foodies, the fast is followed by 'La Vigilia' where a feast of seven fishes awaits the hungry Italians. This is a tradition more commonly followed by Italian-Americans.
Sweden! Here we come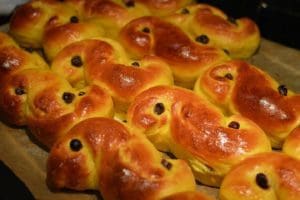 In the country of Sweden, people eagerly wait for Christmas Eve, Julafton, in Swedish. On this day, the Swedish gather around the dining table for Julbord which is a famous Christmas Scandinavian feast. People in Sweden have their own traditions on this day, most the people, relax with family and watch Christmas movies. The drill of opening presents, laughs, and glasses of wine go on this day. The Swedish treat themselves with sweet saffron buns called Lussebulle. Ah, what a great time they must have!
France and Christmas Eve
The French enjoy a heavy feast on Christmas Eve. Le Réveillon is a feast the French enjoy which traditionally constitutes of oysters dipped in the mignonette sauce, duck or goose meat along with foie gras and so much more. On top of this, Buche de Noël, a sponge cake is served as a dessert. Ah, who wants to go to France for Christmas Eve now?
Germany, now?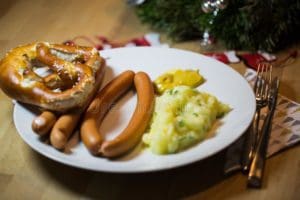 Christmas Eve in Germany falls under their fasting period. Potato salad with sausage is eaten very widely on this day. The Germans don't necessarily spend this day in complete merriment as it is considered a working day. The days begin like any other common day, the rush of getting to work on time, getting yelled at by your boss, yada yada yada. However, the day ends with decorating the Christmas tree with family, doing the last-minute shopping, and wrapping the presents.
Denmark. C'mon.
Jul, Christmas day in Denmark is celebrated on the 24th of December. Shocked?  Wait till you hear this, the Danish bring their own trees for Christmas from the forests! The Scandinavian tree is then decorated with family.
Let's see what's America doing on this eve.
In the US, this day is not declared a holiday but that does not stop people from making the most of it. The Americans decorate their houses with fairy lights and wreaths. The famous Christmas tree decoration happens. Along with that, children hang up stockings by the fireplace hoping that Santa showers them with gifts. Let's go get our stockings then.
Norway
Christmas Eve holds a really special place in the hearts of the Norwegians. They too, like the rest of the world, very sincerely follow the last-minute preparations. In Norway, gifts are exchanged on this day. And hey, it's not Santa who brings them, it's Nisse, mythical creatures that come with gifts.
Indonesia
Christmas Eve is called Cuti Bersama in Indonesia. And hey, they get a holiday today. Caroling, wrapping presents, and going to the mass are done here too. The air is filled with laughter and ecstasy with people preparing for Christmas.
Russia, brr so cold.
The Russians fast on Christmas Eve. They break the fast only when the first star in the sky appears. Imagine a star-less sky on this day, how evil! Russians don't eat meat on this eve and indulge in the traditional dish called, Sochvio. It is a porridge of rice or wheat consisting of honey, fruit, and poppy seeds.
Too much of Europe, let's see China now.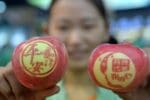 The Chinese too are pretty chilled out on Christmas Eve. They spend this day with family, friends, or their significant other. Again, movie marathons, hot chocolate, and ice skating are enjoyed here. Fun fact, Chinese gift apples to each other on this eve as the word 'apple' is similar to Christmas Eve in Mandarin.
There you go, these are some things the countries around the world do on Christmas Eve. No matter where we are, no matter which part of the world we are in, we all come together as we share our love for this auspicious occasion.