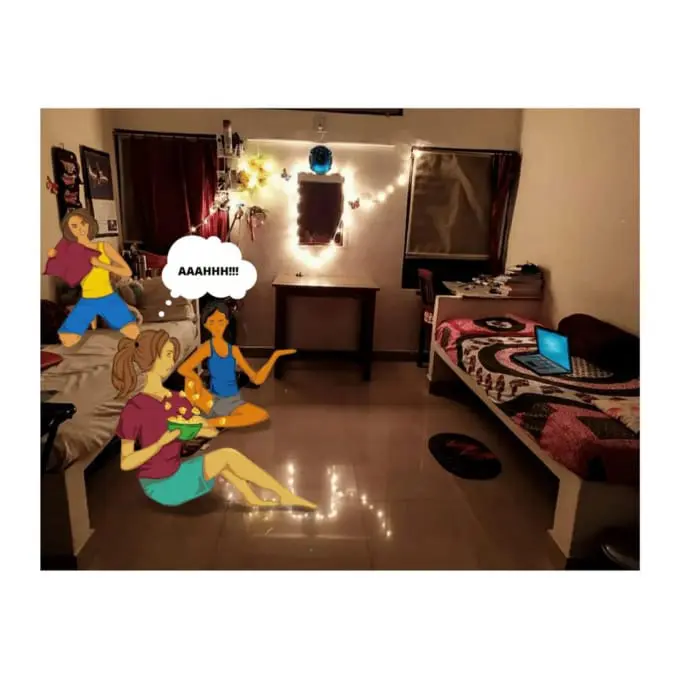 The MIT Hostels are perhaps the most talked about hostels in Manipal. Maybe because the people in Health Sciences side of campus have too much to study and don't spend enough time in their hostels. Whatever the reason may be, if you are a part of the MIT hostels, you are in for a fun time ahead. No matter how much you know about the hostels before coming to Manipal, there are certain tips that will help you make your hostel life even better than it is right now! It is suggestible that you read this only after settling in to your hostel as you might miss out on certain references if you are reading this before reaching Manipal.
Tip #1
Make the trips to the Student Plaza worth your time – The legendary student plaza will likely become your top hangout spot in Manipal during your initial days in the quaint student town. You will find everything you need at student plaza, from your snacking needs to fruits. Bit more unconventional items can be found at Manipal stores right near Student Plaza. The main downside to student plaza is perhaps the long walk from your hostel block. So, whenever you are going to SP to meet your friends or having a college club meeting there, be sure to hit the stores to meet your requirements. That way you don't have to make multiple trips with the long walks, which in turn will leave you with enough energy to truly enjoy Manipal life.
Tip #2
Make full use of the common room in your hostel – By this time if you have already made a bunch of hostel mates, pester your caretakers to open up the common room whenever there is a match you want to watch! There is no better way to bond with your hostel mates than over a cup of tea/coffee/coke while enjoying a good match! The "India, India" cheers just feel so much better when you are surrounded by people who are as passionate about the sport as you are. All the best waking up to your early morning Manipal classes the next morning though!
Tip #3
Don't specifically look for solo tables at Food Court – This I guess is something we all do. Either you want to eat alone or if you are with your roommate or other friends, you would want a private place for yourselves. Though this seems like a good idea, sometimes getting to know more people might be a good idea. And no better way to do it than getting to know the person who is having lunch all by themselves. Granted, that you are taking a chance here since that person might also want some alone time, but you don't have to force yourself to a conversation. This certainly gets aided during the month end special lunch at the food court, when you have no choice but to sit with others.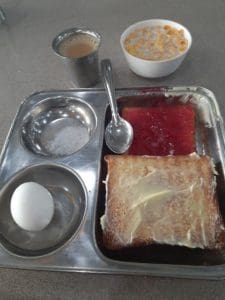 Tip #4
Use the 18th block back gate if you are a student in 16th,17th, 18th or 19th block – Ordering food while staying in either of the aforementioned blocks could be a huge pain if  you have to climb all the way to Kamath Circle to collect your order. You can hack this by placing the order to the 18th block back gate. That can save you a lot of time and the hassle of walking uphill and coming back downhill again, that can kind of take the fun out of ordering out (Though it might be good to burn off all the extra calories that you will be putting on!).
Tip #5
Strategically washing clothes – If you have stayed in the hostel for a while, you would know by now that giving clothes to the washers is a costly affair. However, that is no excuse to be unhygienic. With a proper plan, you can rotate clothes and give them to wash as and when required. It does require work on your side as well as you are expected to take good care of your clothes and wash your clothes as well at times, however the long time effect of this will be beneficial to you. Both in terms of being more prepared for life and growing up along with saving more money that could be used elsewhere.
Tip #6
Share your umbrella – If you see some stranger stranded without an umbrella jealously looking at you while you are alone under a huge umbrella, be kind enough to share. A romantic setting is not of the essence, however, the help you bestow upon the stranger is something that will not be forgotten and this is something where you will hope the same favor is returned to you, when you forget your umbrella sometime. And believe me, you will forget it on the day you need it the most (Mostly it will get "exchanged That's one of the Murphy's laws of Manipal. And doing good for others might help you sleep better.
Tip #7
Keep Dettol and other anti bacterial creams handy during the monsoon – The monsoon in Manipal can be brutal, especially for people who are not big fans of the rain. Especially more for those who don't like creepy crawlies, because monsoon in Manipal is when they thrive the most. To make things a bit better (And less itchier) for yourself, always keep enough Dettol and other moisturizing creams with anti bacterial properties (Boroline is godsent) for whenever you get the random bite. Needless to say, having Odomos as a precautionary measure before travelling anywhere outside might be a good idea as well.
Tip #8
Keep a small induction oven and cooking bowls – Night canteen is certainly great. But maggi you cook yourself while adding extra masala and cheese just tastes better. The flavour gets enhanced even more when you are sharing the maggi with a bunch of friends in your hostel room in a chilly Saturday night when it's pouring cats and dogs outside. Perfect setting for a horror movie, right? Or binge on something new? Usually the caretakers don't even ask about these small electronics, so there is nothing to be worried about in terms of paying extra due to it. And apart from maggi, there is an assortment of other things you can cook in your room with the induction as long as you have the proper tools (and ingredients, duh) to cook. So go crazy (But not enough to set the place on fire please) and enjoy the late night maggi.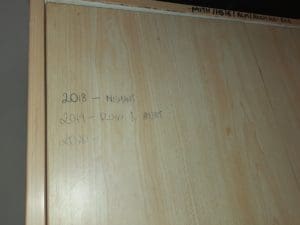 These should have you covered for making your hostel life a little better than usual. As time goes by, you will find your own hacks to make hostel life more enjoyable! So be sure to experiment and have fun to make the most of your time in Manipal! Adios.