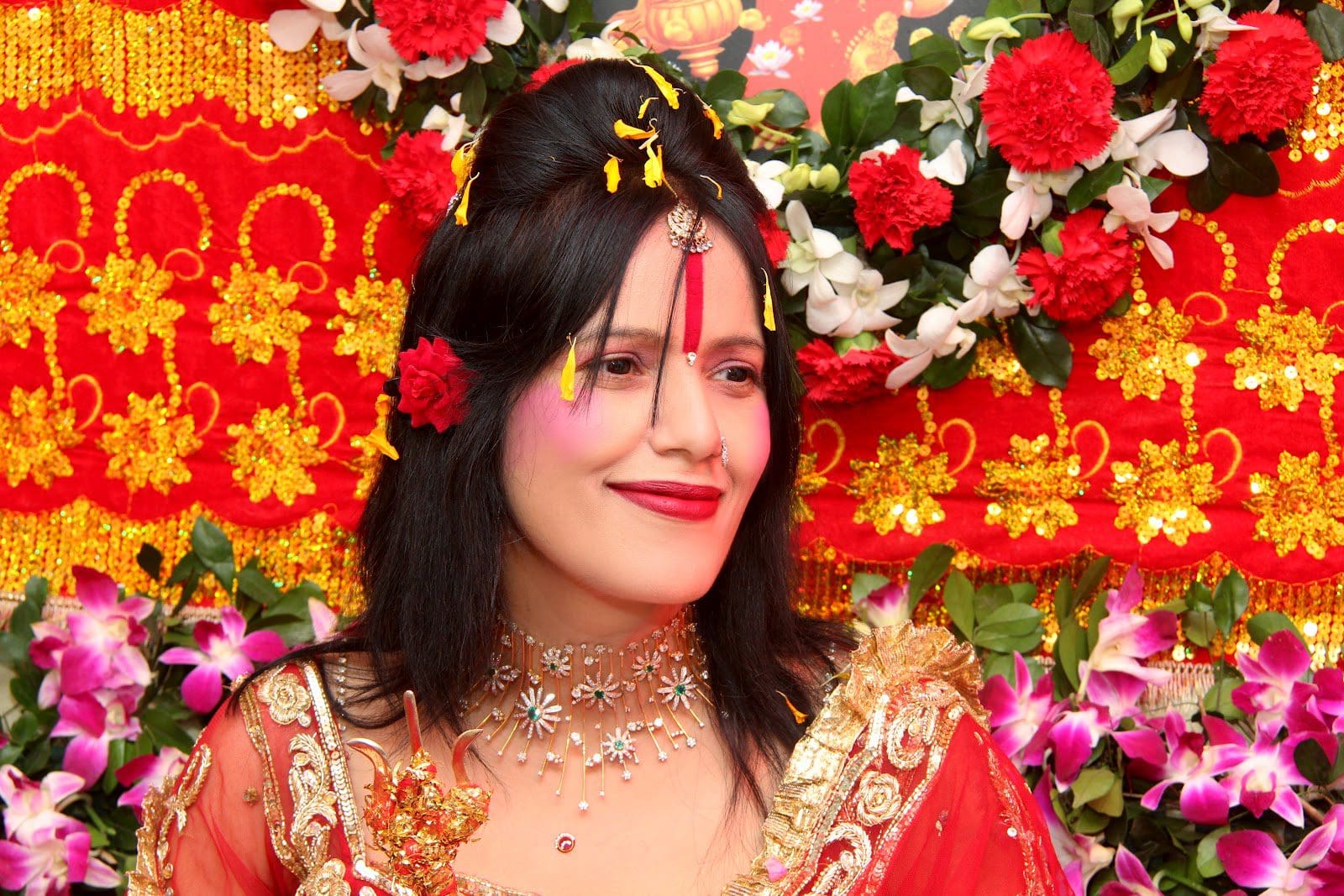 Kerala in south India is often referred to affectionately as "God's own Country" and it's easy to see why.
This lush country is full of every type of landscape you could wish for, from labyrinths of natural canals, rivers, and beautiful beaches to rolling green hills and mountains.
Travel in Kerala can also be incredibly cheap too – if you do it right, you can do it for less than it would cost you to live at home!
How To Get To Kerala
There are two options depending on the budget and what you want to actually do once you get there. Flying straight to Kerala is the simplest and probably the cheapest option. Prices depending a lot on where you are flying from of course. Using a price comparison site is sure to turn up the best deal. You can fly either to Kochi/Cochin International Airport (COK) or Thiruvananthapuram/Trivandrum International Airport (TRV) or – if you are coming from the Middle East – Kozhikode International Airport (CCJ) – so try all of them to see which is cheaper.
If you are young or adventurous enough, the train is an awesome way to see the South Indian countryside. Sometimes you can find special deals to fly to Mumbai and/or Goa. The train journey from Mumbai should cost between $15 and $25 for Tier 3 (with AC) – it is a 24-hour journey and is perhaps not the most relaxing option, but when you factor in a free nights accommodation (albeit a less comfortable one) it is a cheap way to extend your holiday – of course, the train from Goa costs a little less and the journey is shorter.
Getting Around to Travel in Kerala
Finding your way around once you get there is more preference than budget, unless your cash is super tight. A Tuc Tuc will literally cost a few pence to get you from one side of town to another. A taxi between towns is recommended, but there are plenty of buses if you don't mind the lack of windows, health, and safety.
In some parts, travel in Kerala can be easier by ferry than the road. The fascinating backwaters of Kerala is a labyrinth of approximately 900 km (560 mi) interconnected bodies of water. Watching the charming scenery slip by on a public ferry is not only much cheaper than a tour in one of the famous houseboats; you also get a much closer look at daily life. Look for Boat Jetties; they operate on a regular schedule.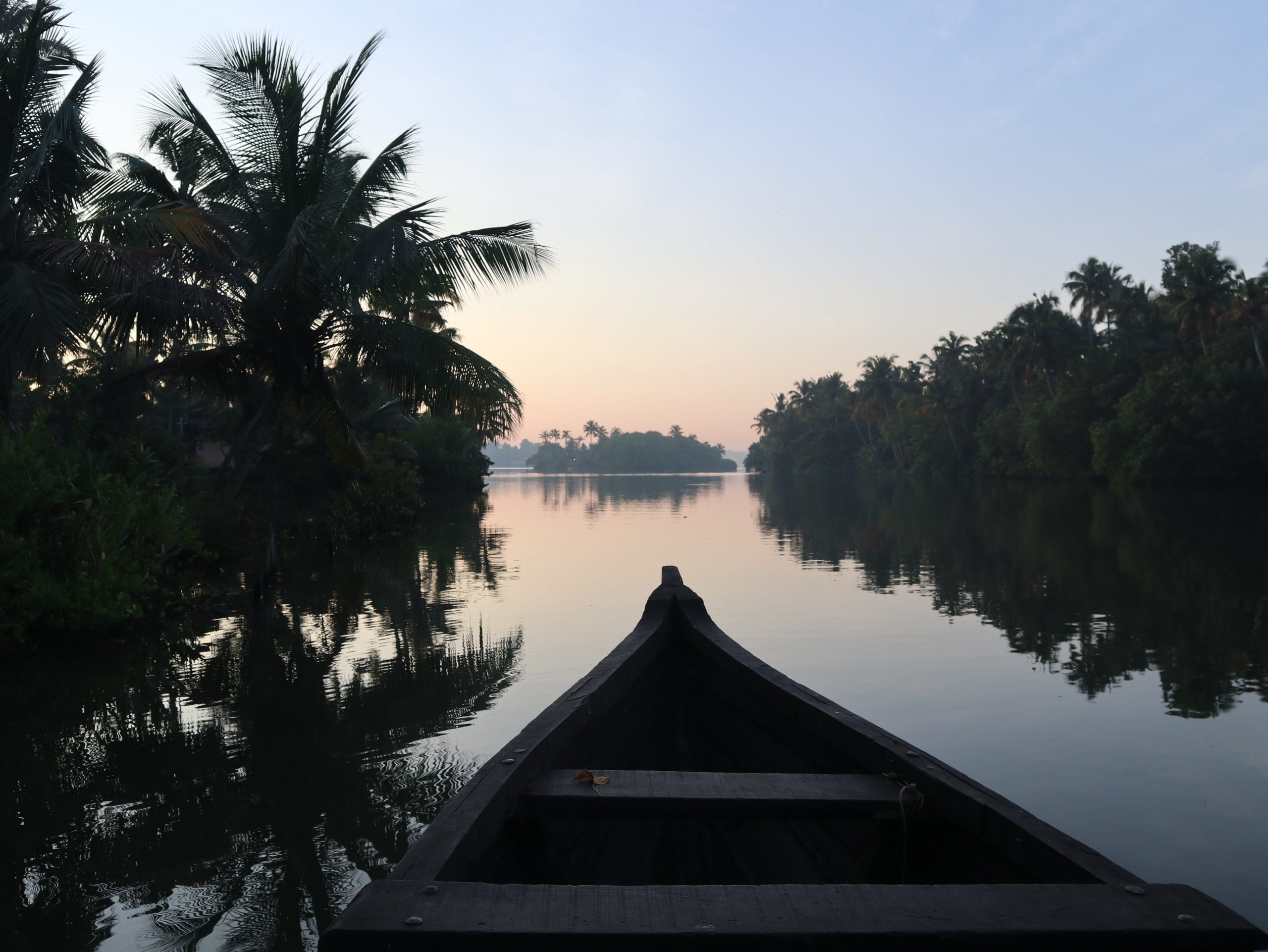 If you prefer a little more private and tranquil option to float along the banks of the backwaters, you could rent a canoe to enjoy the spectacular scenery at your own pace.
Accommodation
Booking a hotel from home is generally going to be expensive. If you are brave enough, the best way to experience Kerala on the cheap is to take a guidebook and find budget hotels, as you need them. You will need to be organized though to make sure you don't end up with anywhere to stay.
Some areas are obviously more expensive than others and the best way to save money is to stay longer in cheaper areas. Having said that, you shouldn't miss out on the experiences for the sakes of a few Rupees.
Staying overnight on a houseboat on the backwaters in Allepey is an expensive but worthwhile luxury. Try to time it right so that your next night is a bit cheaper to compensate.
The Rough Guide to Kerala
will give you listings of every hotel you could need in every area of Kerala, which will make sourcing the cheapest options easier.
Eating
You really don't need to worry about food too much whilst you are in Kerala – just make sure you have a look at prices before you enter somewhere if you want the best value. Prices vary and in certain seaside towns, the same meal might cost 10 times as much.
In more remote towns, it is entirely possible to get a meal for $1, going up to perhaps $10 for a really expensive meal on the coast. In general, though, living off $10 a day is entirely doable; particularly if you can negotiate a free breakfast when you check into each hotel.
Best time to visit Kerala
The most expensive thing about a holiday in Kerala is getting there. Prices vary a lot depending on the time of year you are visiting Kerala. Picking your month careful is a good idea. In September, right at the end of the monsoon, flights are generally cheaper and the weather is good – making this a good month for the budget traveler.
A good travel guidebook will help you plan your trip efficiently. Choose one depending on your specific needs; some are excellent for planning your trip, others are more focused on cultural and historical information.