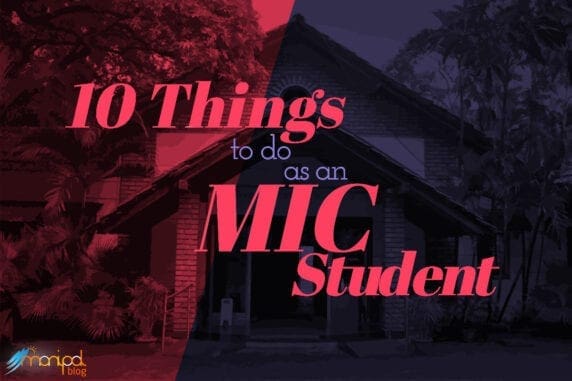 MIC is a small community in itself. Being a student who is going to leave the premises in 2021 as a graduate of MIC, this article has a high chance of being biased. Our lives as an MIC student is divided into two types: One is the part of a closely-knit family of MIC itself and second a part of the broader MAHE community. This article will focus on the first.

Things you can do as an MIC student

Participate in an array of fests!
We are a media college, and it would be unfair of us to not have a blowout every time we have a fest. MIC established three major fests: Article 19, which focuses on freedom of speech, Artifex, which helps artists show off to the entire Manipal what they are made of, and lastly, Pro.Verb where we debate in the British parliamentary style. More than these events, and I am sure I can speak for all of MIC's undergrad students, our favorite part is preparing for the events and hosting pre-events.
Each fest has pre-events that hype up the events: Artifex's Cosplay, Article 19's Unplugged and Quad painting, and Pro.Verb's DJ night. 
Well, our fun doesn't end there; each fest is accompanied by its own celebration party for a job well done. These are some of the best times because this is one of those moments when we realize that our college is more than just our batch.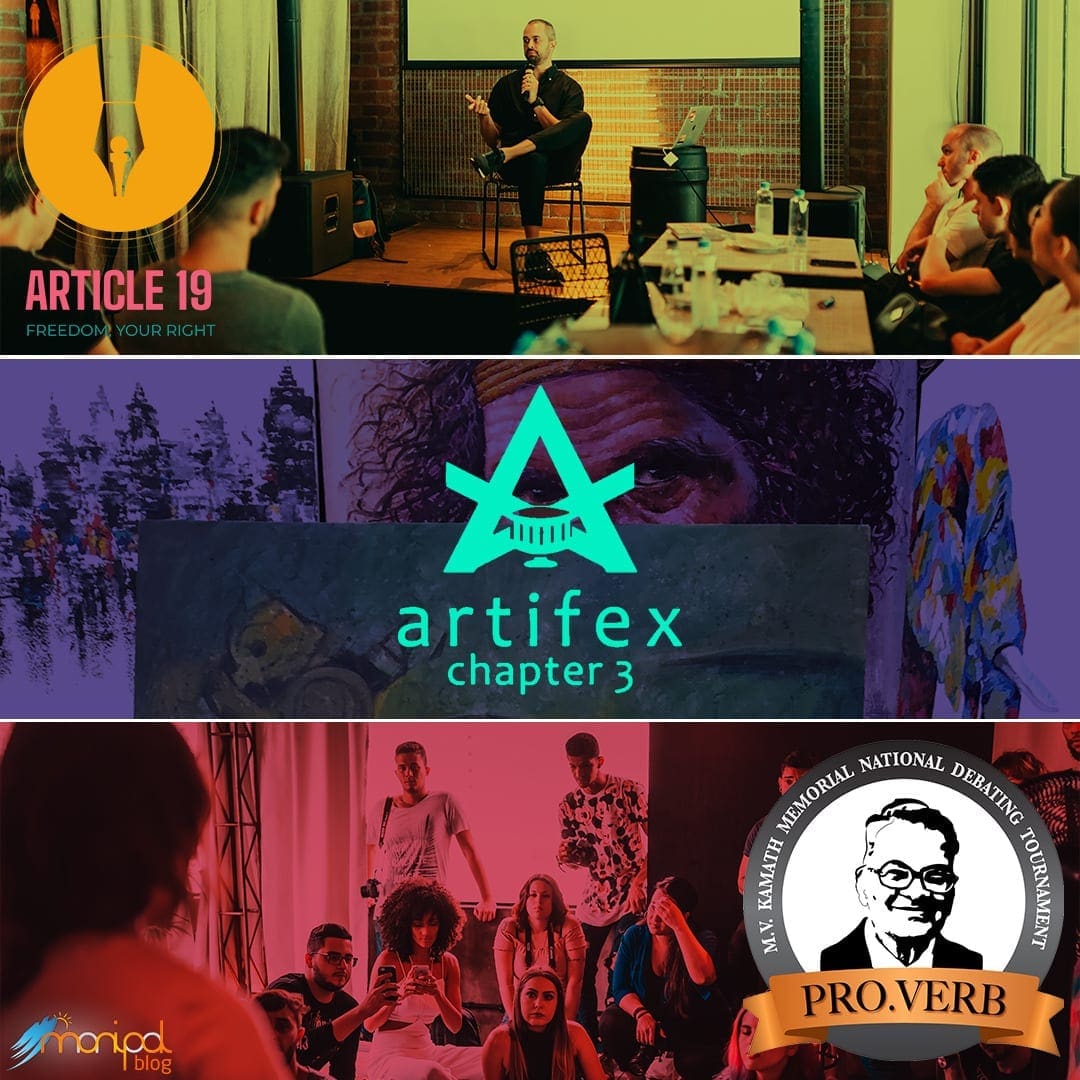 Being a part of different clubs
Clubs are an integral part of any college. MIC encourages different clubs that all support various interests of the students.  MIC boasts of a variety of clubs –

Meraki -a dance club

Fanatics – a fashion club
Kalamanch – a theater club
Yell – the debate club
Unravelled – a music club
The Manipal Film Study Centre
Neem – the environment club
Chitramane – art appreciation club
We have a club for each talent we would like to explore. The best part is, no matter what is happening, these clubs always have a warm welcome and rigorous practice. You can hear Kalamanch students practicing within 100 meters of range of MIC premises every evening, Unravel performing at different open mics throughout Manipal, Meraki showing off their impressive moves at Utsav and Instagram, and Fanatics management always covered in glitter from a photoshoot. You get to be you in every club you are in.
The social Anand Bhavan Lunches
MIC- Manipal Institute of Communication loves their lunch. And no one serves better than Anand Bhavan. Anand Bhavan, a small restaurant shack right outside college, is a hotspot for every MIC personnel, professors, and students alike. If there is a free period, a MIC student would be found in one of the two places- Our very comfortable shed we call the common room, where students of all batches, years, and degrees come together to chat and eat together, and Anand Bhavan, where students and professors spend a lot of their lunches.
So much so that during lunches, it is impossible to even find a place here. More than anything, people love Anand Bhavan so much because it blurs out the line between a professor and a student; everyone there only wants to have a delicious lunch and a good time.  
Doing On-ground assignments
One of the best parts of being an MIC student is that most of our assignments are practical. Which means the outside world is our classroom. We walk around our campus to finish our assignments more than we are in our classrooms. In fact, if you were seeing a group of people in the Student Plaza with a camera or recording equipment in their hands, 99.9% that is an MIC student. You can use the best tools for media collaboration.

This does not only apply to Mass Media and Communication students but also to Animation student- they have to find the inspiration to their projects in the open world, for MA students of MIC they organize an exhibition every year called 'Nammangari' which is in collaboration with local artisans and handicraftsmen. We all have our share of On-Ground Assignments, and we wouldn't have it any different. 
Exceed expectations in sports while being a media nerd
Being in media, we are often underestimated. Just because we are creative does not mean that we cannot be athletic, now can we? MIC offers an array of sports that is headed by an animation professor Mr. Manoj; these include indoor activities like Chess, Table tennis, and Badminton, and outdoor sports like Basketball, Football, and Volleyball. We have our annual sports day where our MIC teams are selected for inter-college tournament,s and athletes are sent forward to represent MIC in 'Heats' a MAHE level annual sports meet.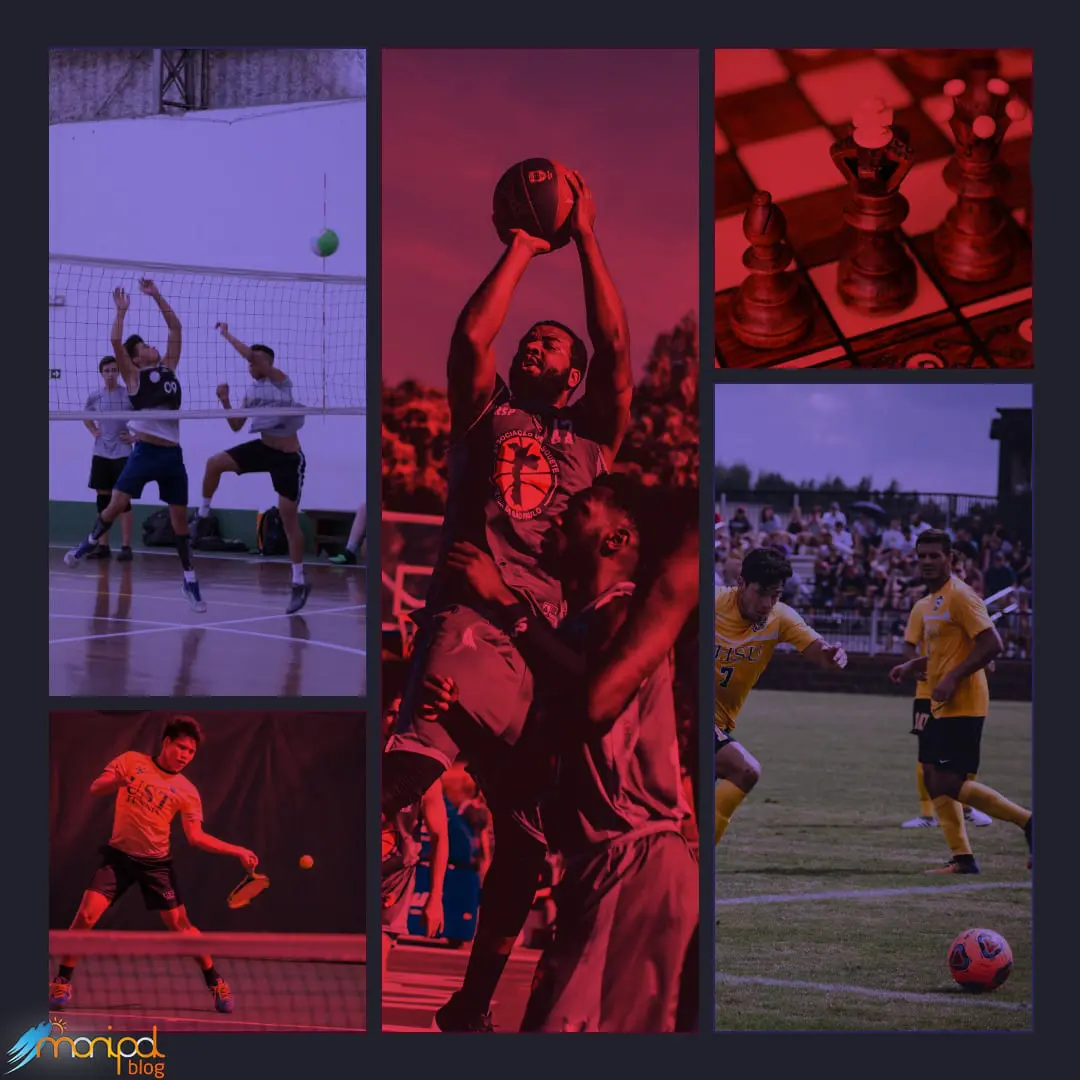 Being a part of Internal events
Having a small number of students at Manipal Institute of Communication has its own advantages. Our internal events, such as 'Sports Day' and 'Oxygen', are always that much more fun. The students and professors all mix together and enjoy the events. Sometimes, we have games while sometimes we have dedication for teachers, but at the end of the night, it is only a merry celebration with a family you know you can count on.
Always knowing MIC party hot spots
Most students of MIC are party animals and would probably be found partying and having a good time. We believe in the old saying of 'All work and no play makes Jack a dull boy.' The best part is there are only selected few places where you would find MIC students. These places are now designated MIC places. Every time you see a batchmate or a college friend, you know you aren't alone. MIC is known for its spirit and how it always uplifts the souls of everyone else. And hence, everyone welcomes MIC students with open arms. 
Creating quirky trends
We could also be responsible for some quirky trends, mix-match colored hair, raising our voices. Well, we love to be trendsetters, and who could be a better influence than people who are not only tech-savvy but also internet savvy.
Being a vital part of a huge family
One of the people that I was interviewing for this article said the best thing ever, 'We are creators. Whatever field we are in or wherever our interests lie, all of us are content creators in one way or another. We just can't sit idle.' Another fascinating thing one of our fellow students wrote was that every year 160 misfits come under one roof, over 3 years they become a family, but when those three years get over, they become a flock for each other but remain a misfit for the world. Both of these things are very true.
We at MIC have always helped each other anyway, and whatever way possible, our strength being minimal helped us understand each other and spend more time with each other. We sometimes even forget that we have seniors or juniors or different degrees or even that we have professors; throughout three, we become friends and a tight-knit community that aches our hearts to leave.
Standing up for each other
Like I said, we support each other, no questions asked. Our college has a fantastic talent trove, we have animators, cartoonists, marketeers, cinematographers, actors, writers, and the treasure chest does not end here. This is why no matter where our talent lies when we are needed by our classmates or our faculty, we always have their backs. And nothing stops us from doing that!
Being a student of MIC has been a fantastic experience, exposure, and, most importantly, an honor for all of us.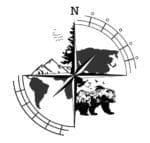 About "The Wilderness Live"
Established in 2020, we are a freelancing content company writing in travel, culture, food, and animals. We run a podcast on Spotify, Apple, and Google podcasts under Wilderness Live, and you can check out more of our work at www.thewildernesslive.com.