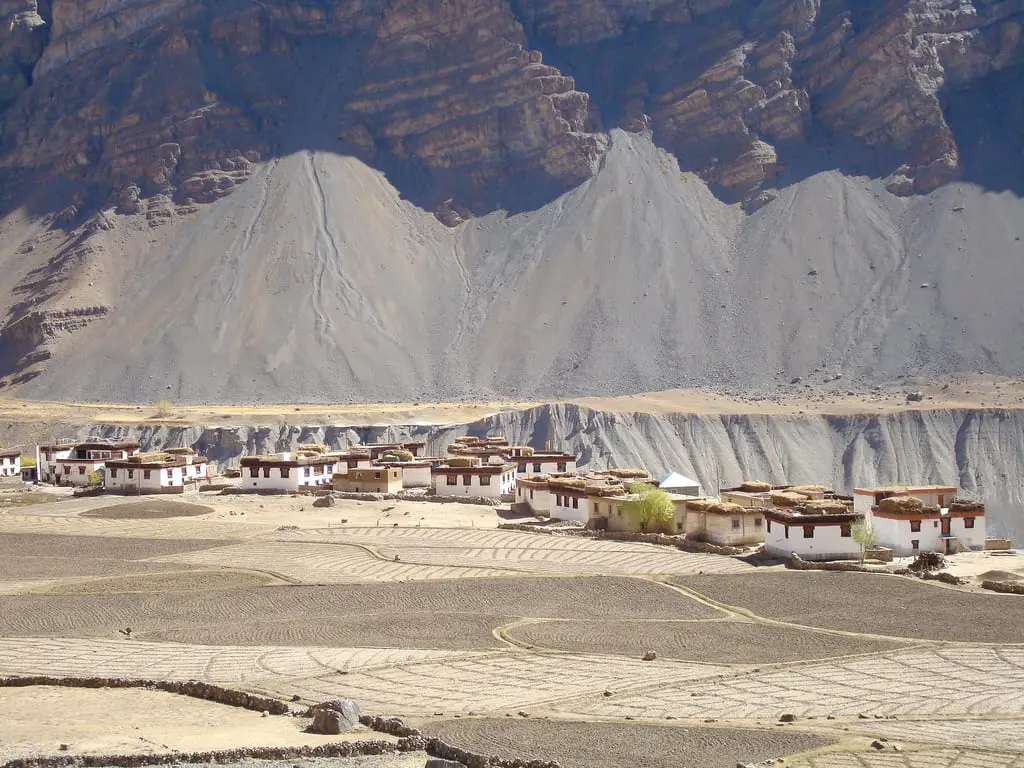 History
Queen of Beauty, Himachal Pradesh is famous for its scenic vistas of mountains and valleys. After the Anglo-Gorkha war between Nepal and Britain in 1950 the state declared itself as a Union Territory. The term Himachal comes from the word 'Hima' meaning snow as the state is mostly cover with snow in the lap of Himalayas. Himachal Pradesh is one of the third economical spot and state's income comes mainly comes through tourism. They believe the Indian tradition of 'Athithi Debo Bhava' means all tourist are like gods. The state is mostly rural and the people depend on agriculture and tourism for their income. 45% of the population is in to agriculture and is the prime source of income as well as employment for the people of Himachal Pradesh. The main cereals that are grown here are wheat, maize, rice, barley etc. The state broke the record for cultivating fruits, mainly apples which fetch over Rs 3 billion annualy. Himachal Pradesh ranked second least corrupt state in India after Kerala. The state experiences mixed climatic conditions. It boasts of places like Dharmasala which receives heavy rainfall and  Lahaul and Spiti which are cold and hardly experience any rain.  Himachal Pradesh is generally known for the great mountain Himalayas. They worship Himalayas as the father of Gouri who is the wife of 'Shiva' -god of destruction. Apart from mountain activities the state is famous for variety of landscapes, trekking, horse riding, skiing, fishing etc.
Transportation
The state is well-connected by air, rail and road. Himachal Pradesh has three domestic airports and narrow gauge tracks railways that connect from different states and countries. To travel from air you can reach in one of the three airports
Shimla Airport: The airport is around 21km in the west of the city and conceived all possible transportation medium to avail.

Bhuntar Airport: It is in Kullu district and around 10 km from district headquarters.

Gaggal Airport: Its around 10km district from Kangra and 15km away from Dharmasala and have all sorts of medium for transportation.
Apart from these you can reach the place by railways and by road transport. The state has road network of 28,208 km including 8 national highways and has the highest road density in the country.
Some of the main tourist spots that attract tourists from across the world:
Shimla: It is said to be a famous tourist capital for British in early days. The town experiences snowfall and is a  charming town that sprawls along a mountain ridge covered with trees like oak, pine etc. The mesmerizing view from Scandal Point, the Toy Train, Christ Church will definitely make a visit here, a remarkable memory in your life.

Manali: Just 40km away from Kullu, it is situated at the end of valley of Leh. The landscape of Manali is soothing and breath taking. The Beas River along with the pine trees will definitely take you into the heavenly world.

Spiti Valley: The middle land Spiti generally known as "Little Tibet" is basically famous for desert mountain valley. It lies between Tibet ,Ladakh, Kinnaur, Lahaul & Kullu. The mummy in the Giu Village is the prime attraction for visitors.

Dalhousie: It's an attractive hill station spread out over five hills i.e (Kathlog, Potreys, Tehra, Bakrota and Balun). The mossy meadows, attracting streams, coloring flowers and overall natural beauty will definitely charm and make you feel – a heaven on Earth.
For hill stations full of colonial charm and cool atmosphere one should definitely choose Himachal Pradesh as it's no doubt a spot where heaven stay in Earth.
About Author
Rahul is a tourist lover and often researches for attractive places that definitely soothes him. He was searching for tourist places in India and found Himachal tourism as one of the ideal places to visit.