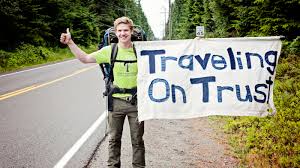 Let's begin this with a question, why do you like to travel? Well, many travel to experience new things. We go to a particular place, we come across multiple things that are new to us. Be that cuisine, surrounding, fashion, and anything else, we just experience something new every time we travel.
But no matter where you go, these travel experiences are always special to us!  We would love to cherish these memories for a lifetime, but how?
For instance, you might come across a field of roses growing beautifully, basking in the low heat sun. Their perfume might just enthrall you, how do you keep that in your memory?
While it might be challenging to point out, here are a few things you can try to keep your vacation memory fresh and shiny forever.
Take Lots of Pictures:
This is perhaps the easiest way to keep memories alive. You just record it! Recording your memory will involve clicking a lot of pictures, and making a few videos. But the best part is, most of us do these!
You might just click a picture in front of a giant monument to make memories, but a travel experience is more than just clicking pictures in front of beautiful buildings. Great travel experience is made out of small moments. Like, what about that crazy bartender you met on your trip, or that little French girl you cuddled? Well, you have to remember these as well.
In that light there are two kinds of pictures, one is "I had a trip" type of clicks, and the other is "Remember that moment?"  kind of clicks.
With the social media growing like this gigantic wild weed, you, of course, want to share your travel photographs on the various social media handles. But these are the "I had a trip" pictures. They are generally about you posing in front of a famous monument or "posed candid."
Posting pictures on social media feed is absolutely fine. After all, people might just get travel ideas from you! But the "remember that moment?" pictures are precious. Years later when you look at these photos, you suddenly remember "Oh yes, that happened on that trip" That is something priceless.
Thus save your special travel pictures. Make use of Canva to create beautiful customized elements and icons on those pictures and keep them stored for a time later in life.
Souvenirs:
While pictures make beautiful memories, buying a small token of remembrance from a foreign land also works as a good memory booster. But as a rule of thumb, remember to buy the most authentic of the souvenirs, that will make sure that you have the strongest memory of that place.
If you are a frequent traveler and love to collect souvenirs, then its a good idea to buy the same thing from different places that you visit. Such things can be fridge magnets, keepsakes, small decoration piece, or even a box of matches. Make sure to store them away properly.
Much later in life you can revisit these boxes and relive each travel moment of yours.
These small souvenirs that you buy might have a fascinating back story you might want to visit again and again. For instance, once I went to a lone hilly village. There I got in a dialogue with the locals who told me about yet another town at the farthest corner of the hill. The road was rocky and was ideal for hiking. So I hiked to that village and was purchasing a dreamcatcher as a souvenir. It was there that I met my husband. That dreamcatcher hangs near our bedpost now.
Thus it's essential to handpick your souvenir. Do not just stock up anything you like, or anything mass-produced. Keep it personal.
Fabric To Purchase:
Clothes are also great for storing travel memories, and of course, we all need to wear clothes. The best part is, fashion all over the world differs and each has its own unique touch. In fact, even on the local scale, fashion varies from one region to another.
So be an Indian silk blouse, a Mexican Sombrero or a  Scottish plaid skirt, the beauty lies in the particular style of that clothing. The best thing you can do is buy locally made garments, made from local fabric.
But no matter what you choose to buy, you must be able to emotionally attach to that piece of clothing, and looking at it should bring back your precious travel moments.
Finally, since travel is all about experiencing new stuff and remembering them, make it a point to write whatever you are experiencing. Make sticky notes, footnotes and scribble down whatever appeals to you.
If you are a  poet or a person with the flair of writing, why not write a few couplets on the dancing daffodils, or the lake hissing its way through the rocky mountains.
There is just so much to take back with you!
Author Bio: Prince Kapoor is a seasoned Marketing Analyst and Blogger at The Viral Chilly. With his skills, he has helped fellow marketers and brands worldwide.