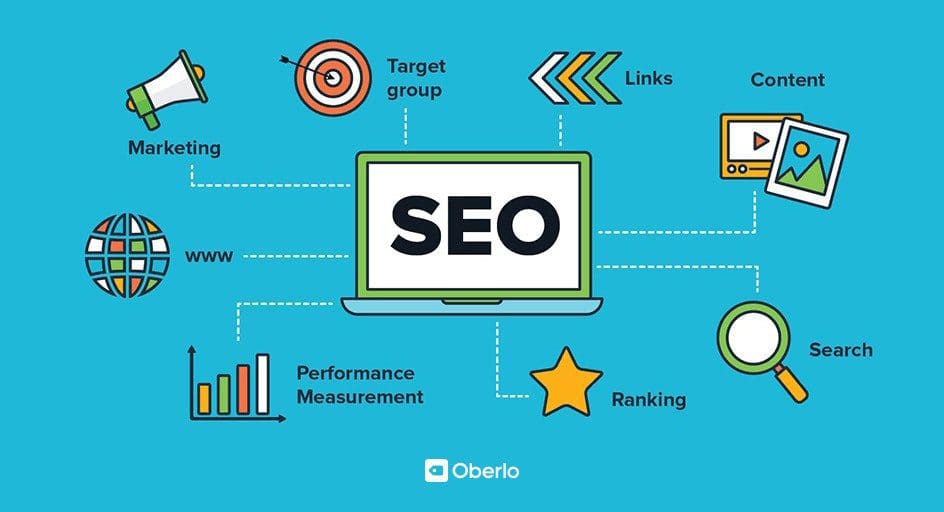 Search Engine Optimization is such a cute concept.
SEO, in simple words, helps you get noticed. It creates a platform for you to present yourself, much much much more effectively. In technical terms, SEO helps you elevate the quality of your website's content and in doing so, creates a strong presence of it on search engines. Not so technical now, was it?
Now, straight to business, life is a race. How do you raise high? Move ahead? Get noticed? That, I do not know. What I do know of are SEO tools to help you rank higher in Google, move ahead, move forward, etc etc etc. Here we go, then.
Google Search Console
Ever wonder what Google thinks of you? How does Google see you? Does Google like you (?!?!) Worry no more, with Google Search Console you can understand how Google perceives your site. It helps you monitor those minor errors (errors below 18?) that might have crept into your site. You can improve, make changes to rank higher on Google. Not just this, this SEO tool is a blessing because it alerts you of that scary malware. So, along with helping you improve your content, it detects malware, manages your site's backlinks, and it is free. What else do you want?
 Ahrefs 
Nobody would be surprised to see Ahrefs making it to this list here. It is one of the best SEO tools you could ever use. It acts like your little mentor, highlighting the areas you could make improvements on. Those areas will help you elevate the quality of your content. This is the Audit feature Ahrefs provides. It helps you get the information of your content that draws the most attention. And along with that, it checks for your broken backlinks so that you can fix them. To top it all off, it generates a competitor analysis for you to understand the competition and perform better. 
Moz Pro
Moz Pro is a complete package for you. It has some amazing keyword research capabilities that provide you with a detailed keyword report. With this 'page optimization feature' Moz Pro offers you, you'll be golden. It dictates to you what exactly you could do to improve the quality of your site and generate traffic.
It focuses on how well-received a particular keyword is, and the other alternatives to it. It also lists out suggestions to keywords related to your content. What is even more interesting about Moz Pro is that it facilitates you with a chat portal. And hey, they actually respond. The responses are quick and accurate.
SEMRush
Where do I even start with SEMRush? It is widely used by many for the purpose of having their sites rank high on search engines. It guides you in a way to understand and evaluate your rankings, and provides you with measures to elevate them.
SEMRush concentrates on this very interesting feature that is the 'Domain VS Domain' analysis. Wherein, it presents to you a thorough analysis of your competition, their rankings, their traffic, and the like; with this comparison, you can work on making your site even more efficient. It also finds you the best keywords you could use to bring traffic to your site.
Ubersuggest
If you are looking for ways to update and grow your site, having a clear idea of using the right keywords is important. With Ubersuggest, you are showered with dozens of ideas for keywords to maximize the reach and standard of your site. It is a great SEO tool to understand the competition in particular keywords generated.
Along with that, it helps you know why you should target that particular keyword. It is also great at collecting backlink data that will help you and your site tremendously. What makes it even more attractive is how well it analyses the traffic; with accurate analysis, you can bring a crazy lot of traffic to your site!
Answer The Public
What do you do when you have a creative block? (Funnily enough, we have an article for that, too, teehee) Anyway, sometimes, you just don't understand what to create, what to write. Well, worry no more, Answer the Public is a great SEO tool you can use to get content ideas. And and and, what is more, interesting is that it provides you with content ideas that will for sure generate traffic. The way it ensures you get that traffic is by carrying out efficient keyword research. Along with that, you can also compare the keywords and see which one suits you the best.
Siteliner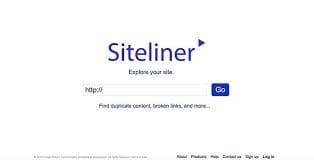 Do you want to create unique content? Do you want to stand out? Do you wish to generate new content every time? Well, Siteliner will help you with that. Sounds sneaky. Here's what it goes, it checks for duplicate content on your own site.
It mitigates the problem that arises with your site having the same content on different URLs. This way, Siteliner will ensure that you have unique content on each of your pages. Then voila! Up, up, up your site's rank goes. 
Linkody 
I'll give you a clue as to how this SEO tool can help you; look at the name. 'Linkody.' Yes, Links! It mainly focuses on links to your site. It examines and scrutinizes the link building of your site by identifying lost and broken links. After that, it immediately alerts you with the data. It concentrates on the backlinks very carefully.
It notifies you with data that will significantly help you improve the quality of your backlinks. At the same time, it lets you know about the backlinks that pose a threat to your rankings. Link Building is an integral aspect you need to aim to focus on if you want to rank higher on search engines. And Linkody is here to help you with that. 
SpyFu
No no no, it doesn't spy on other sites' content and gets back to you with the tea. Although, that would be cool. But what it actually does is even cooler. SpyFu is one of the detailed SEO tools you can possibly find. It gives you a thorough analysis report on keywords.
For instance, it helps you know the number of times a particular keyword has been searched. And with that, you learn about the difficulty ranking of that particular keyword. It also examines the keywords your competitors use, the rankings of their keywords, the monthly clicks they get. With the SEO Research feature they provide, you get a sneak peek into your competitor's SEO game.
Okay, maybe it is kind of like a spy. SpyFu additionally has an innovative premium version but don't worry, the free version is just as good.
Ontolo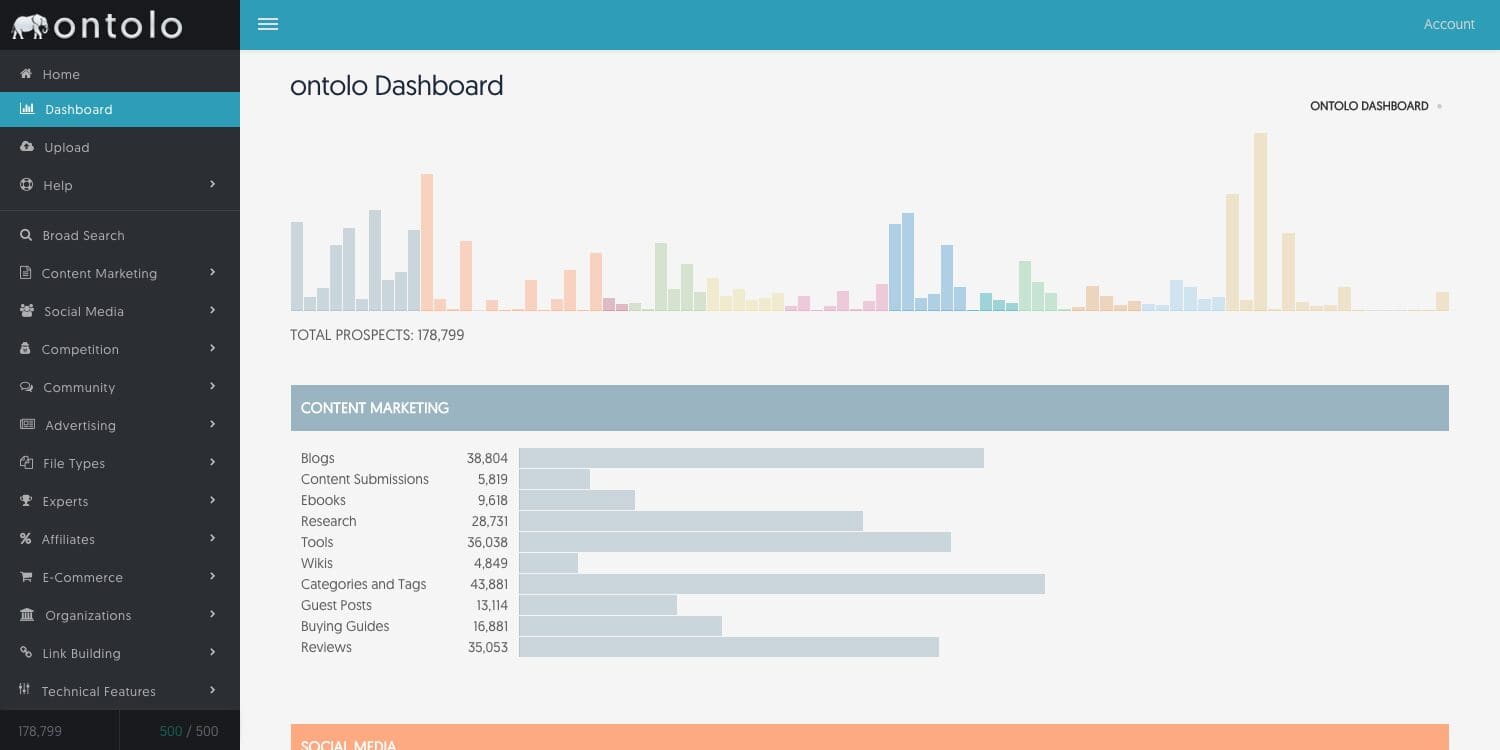 First things first, kudos to this SEO tool's creators for giving it such a fun name! Ontolo. Ontolo. Very nice.
Anyway, listen now, Ontolo does it all, building backlinks, analyzing your site, inspecting the content, and in doing so, generating traffic. What sets it different is how it helps you connect to marketing opportunities. Not just any opportunities, the right opportunities.
Why is it important to have the right opportunities? Keyword research generally dictates your site's reach and ranking. But Ontolo focuses on getting you the right opportunities that make your site authoritative and finally, get your site on the top.
There are a million SEO tools out there you can use. Million SEO tools that help you rank high. It is important to identify their unique features that suit your site's needs the best. So off you go then, use those SEO tools, get that rank. All the best!