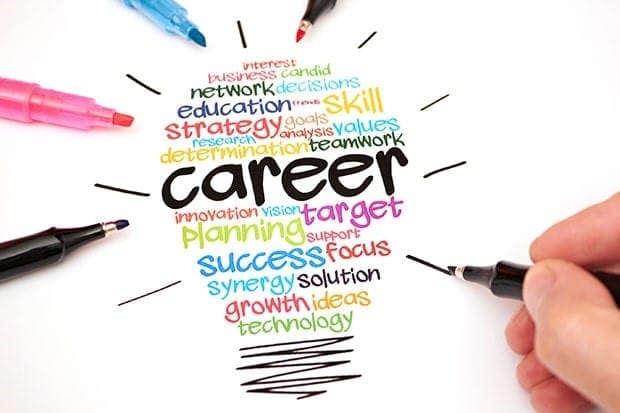 Choosing your career was probably not something that crossed your mind a lot when you were a child. A kid's life mostly consists of their small homework assignments, playing with their friends, and consuming an endless amount of entertainment through movies and books. But such play and fun can only last for so long. Before we know it, our children would be big enough to want to decide what they want to do with their lives.
Many parents take the risk of deciding for their kids what they should do with their lives. But this hardly ever works out. We have seen in countless narratives that portray the dissatisfaction children experience later in life due to the wrong decisions their parents made for them. Career counseling in India has become almost an alien notion for most families since they decide what is best for the child way before he or she can even think about what their passion lies.
Why is Career Counseling Necessary?
Figuring out the right career involves a lot of introspection. You can only pick out what is the ideal job for you if you know what your strength is. It is rather difficult for a young mind to decide what their strengths and weaknesses are. When you consider the Indian context, children are not even allowed to explore their various abilities to their fullest extent. For the majority of the kids in our country, a lot of facilities that are available to the urban upper-middle-class families are practically non-existent. The primary two careers that reign over all others even now in India are medicine and engineering.
The irony of the number of mainstream movies and books that come out protesting against the predominance of these two careers and the fact that it is still what most Indians go for is hilarious. But what can the children do if they are not aware of what they are good at and what they are not? In other countries, it is during this time of confusion that people call in the professionals to handle this situation. But career counseling in India is still in its foundational stages – not every family considers it to be a plausible way to go for making the decision.
Another reason it is high time people should start opting for career counseling in India is that it opens up your eyes to the plethora of opportunities that exist in our country. If you and your family are not aware of the many possible careers the child in concern can pursue, you cannot confidently say that you are making an informed decision.
If your child is right in the scientific field, there are so many other career choices available other than medicine and engineering. Your ward can become a full-time scientist, go into the pharmaceutical industry, go into different branches of engineering, etc.
Many kids express interest in wanting to be pilots, fashion designers, and many more things that are popularly considered outlandish. Families push these ideas away after branding them to be impractical and telling them they will never make money with their choice of career. But the truth is that they do not know how to go about these careers in the right manner.
Any job can reap enormous profits if you know what you are doing. Introducing career counseling in India can help a lot in assisting children in realizing their dreams. Ethical career counselors can even persuade parents out of their adamance to push their children towards specific careers.
What is Good Career Counseling?
Ethical career counselors are capable of assessing the child's strengths and weaknesses and recommending the right career.
Their recommendations should also take into consideration the child's dreams and ambitions.
Many career counselors prefer to go for just what the child is "good" at doing. But one fact we overlook is the fact that the child may be good at many things he does not necessarily want to do. Ethical career counselors can tell these apart.
Ethical career counselors are aware of the current career market and the viable choices you can choose.
Career counselors should have information about good colleges, how to get into those colleges, and how to prepare for these entrance examinations.
Career counselors should be willing to spend some time with the child if they offer one-on-one sessions.
Where Can You Get Career Counselling?
There are very few professional companies that offer proper career counseling in India. The few firms that do offer career counseling in India charge a lot of money for individual sessions. While it is understandable that people want their children and his or her future to get personal attention, it is not very economically viable. Many middle-class families pass up career counseling in India for this reason, because they do not think it will be a good investment of their time and money.
However, if you think your family cannot afford proper career counseling, many companies come to schools and conduct career counseling workshops. Many students find this to be extremely helpful. Even if they know which career they want to pursue, they may not have access to any information regarding how to write the necessary entrance tests, how to prepare for these, etc. Many parents discourage specific careers from the start and try to prevent their kids from even thinking about it too. It is one reason why career counseling is better off if families attend it together.
You can also lookup career counselors online. Companies like iDreamCareer offer digital career counseling so that you can access excellent guidelines right on your devices, which is helpful if you are busy or live in an area without career counseling facilities.
Career counseling in India is on the rise, with endorsements from the government in some instances. It is one way to ensure that the working class in our country is diversified and has an equal distribution of our considerable young labor force.
Read Also: What can you do with a Psychological Assessment Test