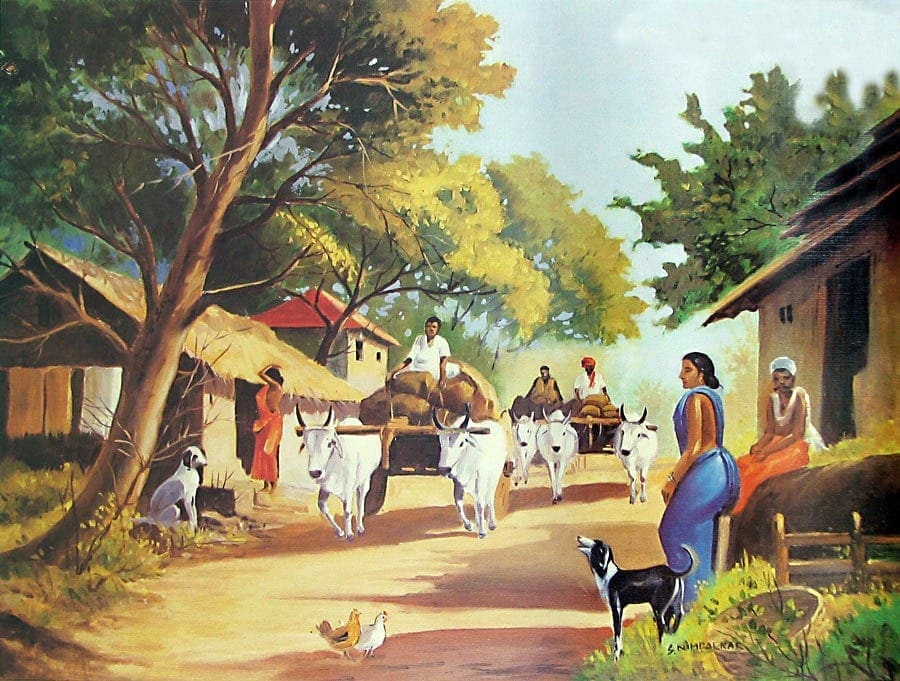 "Indian villages" the term itself brings in the nostalgia of a stress-free life, filled with grass between your toes, a smell of jackfruits popping, roosters calling and fulfilled memories. A place where we can truly enjoy the beauty of our land. Far far away from the hustle bustle of the city life, the body takes up a new agility with the farm fresh food and pollution free air.
The ecological balance the villages maintain because of their closeness with nature is truly praiseworthy. It is rightly termed as the backbone of India. It forms an integral part of India's success in the global sphere.
Though there is a lack of infrastructure for the farmers, still each year they sow, reap and toil with sheer willpower. They truly have nerves of steel, these are the nerves that make the machinery of India run at top gear.
In all aspects the people of villages are contributing towards our national health and wealth, today India's villages are modern villages, the term rural signifies strength, not poverty, it now harbors a village that grows and prospers with nature. These are villages developing into a powerhouse of opportunities.
This article has been written by Nishitha, a student of Afflatus Global School. It is part of the Rural India Week Series by Lakshya – The Agri Club of MAHE.