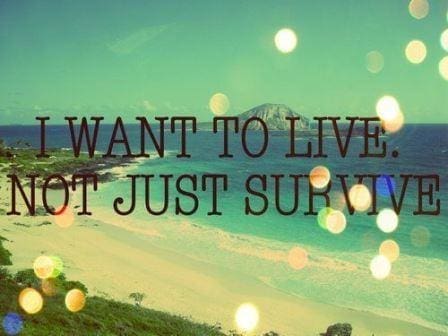 In the competitive world today, it has become extremely important to get a good education from esteemed education institutions. With the growth in the field of engineering as an educational preference, a lot of colleges have started offering the degree. Out of all these available, the top tier institutions in India are the IITs and the NITS. These government-funded institutions offer the best quality education in India. Looking up to match these standards, many private institutions of engineering have sought to give an equally qualified education.
There are a few things that a person considers while selecting a college for their education. The college has to offer quality education with the latest information about the subject covered in the syllabus. The college should have an active placement cell with students placed in good companies with sizeable packages. The institution should have a good campus and a variety of student clubs to ensure overall development. Education should be as affordable as possible. If a college qualifies these categories to any extent, it is said to be a good college.
All IITs and NITs in India qualify these standards. A few other institutions in India do match these standards and offer similar opportunities to their students. These institutions are:
BITS Pilani Engineering:
The Birla Institution of Technology and Science, Pilani, is one of the best in India. It ranks above few of the newer IITs and most NITs in terms of education. This college was awarded the Institute of Eminence status in 2018. It has 14 separate departments for various subjects of interest. It is best known for its flexible modular academic curriculum. With a campus sprawling over 1,320 acres, it has earned a reputation as an active institution in all the college and intercollege competitive activities. Pilani has its own festival called Oasis which is organized by the students themselves.
BITS Pilani's motto is knowledge is the supreme power. And staying true to their motto, the institution has given out people who work all over the world in the most respected organizations in their field. These companies include Adobe, Amazon, Bajaj technologies, dell, Facebook, Samsung, TVs, and many others. Not only that, but many students have opted to open successful startups or freelance. BITs Pilani truly is up to its expectations in every way.
IIIT Hyderabad:
IIIT Hyderabad is a semi-private institution offering an engineering degree in computer science and electronics and communication. It is one of the top 10 institutions offering a degree in engineering in India. Located in Hyderabad with a campus of 66 acres, this IIIT blends quality education and practical experience with its active placement cell offering multiple internships throughout the course.
IIIT Hyderabad offers undergraduate, postgraduate, and dual degree programs to its students. It also has various workshops like Robocamp, Tech Ease, R and D showcase, Exor, etc. for the all-round development of the students studying there.
Vellore Institute of Technology:
Vellore Institute of Technology is an institution offering one of the best quality of education in India. Located in the state of Tamil Nadu this institution offers 20 undergraduate, 34 postgraduate four integrated and four research programs.  With two college fests- GRAVITAS and Riviera, the institution give the students a chance to expand their horizons.
Vellore institute has a campus of 372 acres. It has an active placement cell which assists students in getting internships and sets up job interviews for its students. Recruiters from all the top IT companies national as well as international pick up students from this institution. These companies include Flipkart, Facebook, Amazon, ICICI Bank, etc. the students from Vellore institute are doing jobs in companies like Google, Symantec, and Microsoft.
Manipal Institute of Technology:
Manipal Institute of Technology, also known as MIT is a part of Manipal Academy of higher education. MIT has 17 departments of education and offers undergraduate, graduate and postgraduate degrees in various engineering fields. This institution is one of the most famous universities offering engineering studies around the world. It has a huge 188-acre wide campus that houses its institutions related to engineering and technology.
MIT Manipal has multiple organizations run by students, which include the Students Council and Editorial Board. It has more than a hundred clubs and groups run by the students in various departments. Over 160 recruiting teams visit MIT Manipal annually, offering internships and jobs to the students. Companies like Accenture, Amazon, IBM, Infosys, Samsung, Maruti Suzuki, Wipro, etc. are the regular recruiters of this institution.