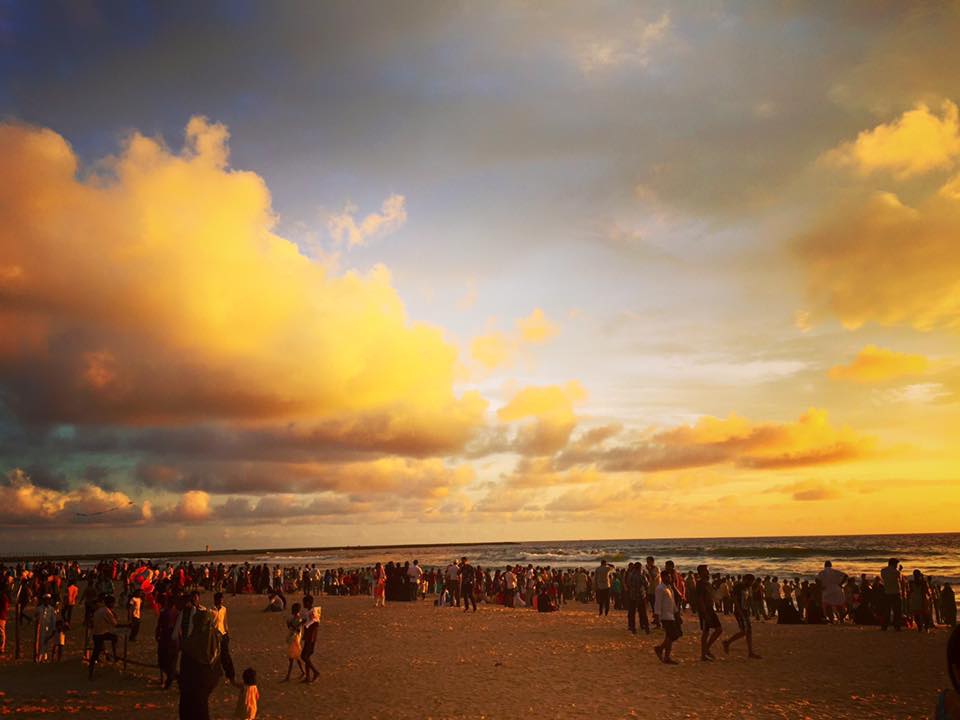 Mangalore is famous for its rugged coastline and the Western Ghats and as a historic trading center and port, Mangalore attracts many tourists who throng its beaches. One such beautiful beach is the Panambur beach.
Located at a distance of just 13 kilometers from Mangalore, to the south of the Mangalore Port, Panambur beach is very accessible. The beach is named after the nearby port and it's trade, because in the local vernacular, 'Panam' means money. This place is crowded during sunsets as the Konkan coast is famous for such views.
The beach is often called Tanniru Bhavi and as it is adjacent to the mouth of the Gurupur River, it is very picturesque. Clean and well maintained unlike many other beaches along the Arabian Sea, Panambur Beach is very safe too, and this is why it mainly attracts tourists. There are other places of religious interest nearby and it is ideal for a day's outing.
There are many tourist attractions in Panambur, like camel rides and carnivals organized by the district authorities in order to entertain the visitors. The carnivals are particularly popular during the summer holidays as they help in entertaining the local children. There are boat rides and boat races, kite flying contests held during the kite festival, air shows and sand-sculpture contests that keep the holiday crowd happy and entertained. The best season to visit Panambur is between October and February, after the rains and before summer starts. Summers can be hot and humid here.
The kite festival is organized every year, attracting participants from across the country and also abroad during the International Kite Festival held every 2 years at here at Panambur Beach Mangalore.
Panambur beach is more crowded and more popular due to its proximity to the New Mangalore Port. Many modern tourist attractions like Jet Ski rides and dolphin shows have been introduced here to cater to the ever-growing tourist population. There are also boats and ferry rides available for those interested in seeing the beautiful coastline with its pristine beaches from a different perspective.
Photo: Nikhil Pai