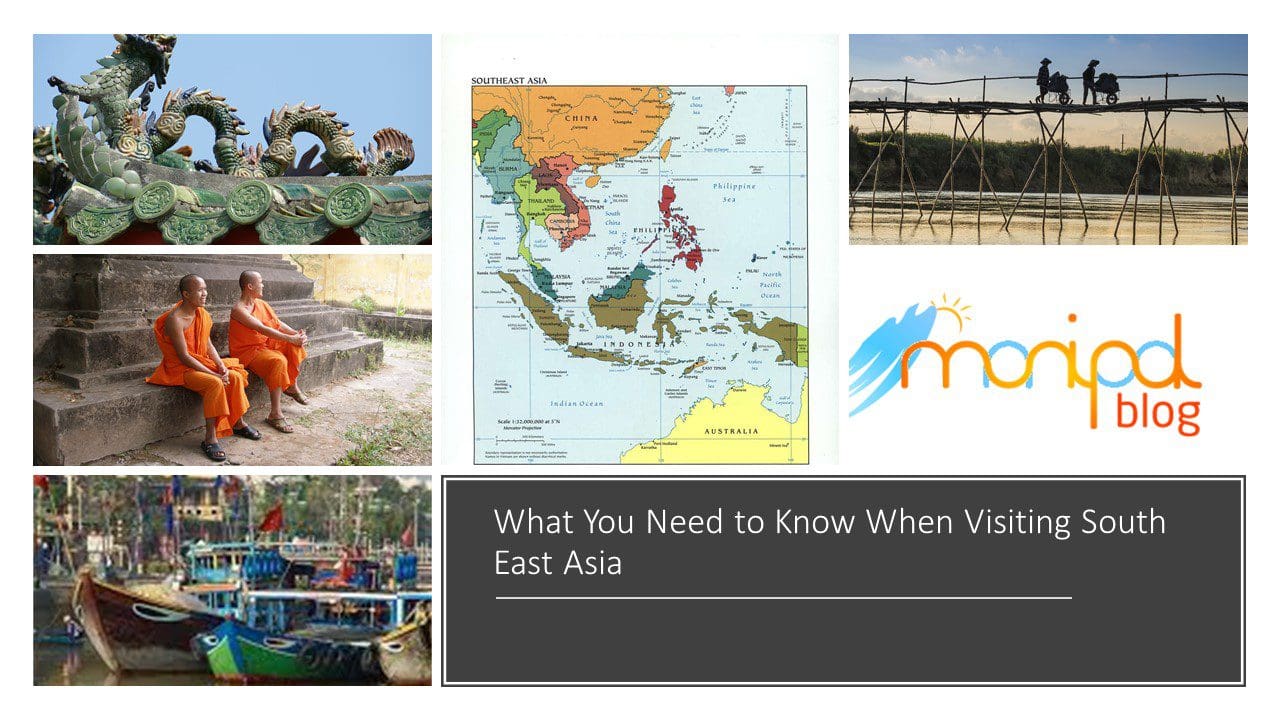 South East Asia has been one of the most popular destinations, especially for budget-conscious travellers who want to make the most out of every penny. The best thing about this part of the world is that you can have everything for less. Be it meals, a mattress on the floor in some guest house, or even transport, everything is quite affordable. Also, if you decided to splash out on a luxury hotel or a beach resort, that would only cost you much less than you'd expect.
South East Asia Travel
These days visiting Southeast Asia is becoming a must on the backpacker trail. You could travel in Thailand or Cambodia for six months within a budget that you could easily blow out within 1-2 months if you went to North America or Europe. Be sure to check out easy transport booking in Southeast Asia with websites such as Bookaway. However, before packing your bikini and hippie pants and heading off to this part of the world, there are several things you ought to know.
Visa requirements
Depending on the Southeast Asian country you will be visiting, you should know what visa requirements are expected of you. In some states, you have to provide a passport that has a validity of at least six months or contains a specific number of empty pages. You also need to know that some of these requirements keep on changing, so do your research well in advance. A good example is the change of visa rules by Vietnam that was carried out recently, allowing citizens from several European countries to enter without a visa. Don't show up with your passport only and expect to be admitted at every border.
Research on the visa fees in place, whether you'll require passport photos, or if there's anything you should get before leaving. It saves you the hassle of getting other documents at the airport when you could have brought them with you.
It's a cash economy
In southeast Asia, you will always need to carry cash since you'll hardly pay for anything using your credit card. In case you get allowed to pay using a card at a hotel or for a tour, you'll most likely be charged a 3% fee on the total price, which you can easily avoid. Cash is the best way to make your life easier in this part of the world. It's not only acceptable almost everywhere but also provides a more natural approach to pay for small bills that come in plenty. In southeast Asia, things are relatively cheap, so preferably carry bills equivalent to $1, $2, or $5.
Be aware of scams
Unfortunately, everything in South East Asia is not all smiles. The frauds you've probably heard of some people falling prey while here actually do happen often. From taxi drivers to tuk-tuk drivers, everyone will be trying to extort you. They can tell you that a particular palace or temple is closed then try to take you somewhere else where they will be paid commission. While here, even border guards can try to force you to pay some extra money for nothing. Ensure you get to know the common scams before you start your journey.
Consider packing light cotton clothing
Southeast Asia is one of the most humid travel destinations in the world. You'll likely be drenched in sweat every time you step outside. As such light cotton clothing that can easily be hand-washed make up the perfect dress code.
Travelling to South East Asia is fun and a great way to spend a vacation. In as much as you are here for partying, beaches, and having a good time, remember to keep your eyes mind and heart open. There is much more to this place than you could imagine. If you only concentrate on partying, you may end up missing out on a lot. Open yourself up to enjoy the beauty of this place, and you'll have an experience you'll never forget.