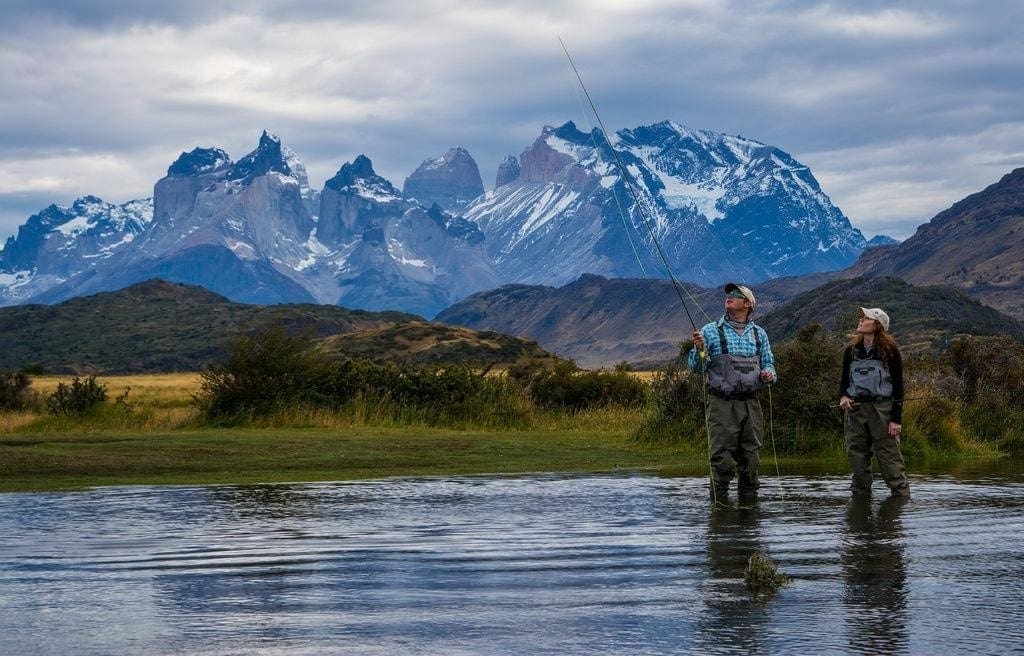 Perhaps you're looking for that special somewhere to finally pop the question, or maybe you've been saving up for that once-in-a-lifetime trip with the family. Maybe you've got a special anniversary to celebrate in style, or you're just looking to experience something new in utter luxury? Whatever your reason, there's never been a better time to spoil yourself and your loved ones – and with these unforgettable luxury travel escapes, anyone can release their inner VIP!
Experience New Zealand in style
The days of these iconic islands catering only to rugged adventurers are long over – (although there will always be plenty of adventure to be had here, of course!) New Zealand is now open for business to a new kind of traveler – one who demands total luxury and class! Whether it's taking advantage of the spectacular cliff-top golf courses in the Bay of Islands and Hawke's Bay, taking an unforgettable helicopter ride over the mountains, volcanoes and lakes that make New Zealand so iconic, or getting your very own expert guide to accompany you on a Maori cultural and wilderness experience – it's all about you.
Utter luxury for the whole family on Thanda Island
Imagine an extravagant beach house on your very own luxury private island paradise in the sparkling waters of the Indian Ocean, complete with an indoor aquarium, wine collection, and wrap-around dining area with spectacular views of the ocean on all sides. Now throw in some delectable fine dining, pampering at your on-site spa, and some of the best coral reefs in the world to learn how to scuba dive, not to mention the chance to swim with a whale shark. Whether you want to cruise about the islands at your leisure, relax on the beach, or enjoy a game of tennis with the family, Thanda Island, off the coast of Tanzania, offers all of this and more.
Experience the rugged outdoors in style at Post Ranch Inn, California
The coastline of California has long been famous for its dramatic mountainous landscape, big open skies, and mysterious forests, but it's never been easier to take advantage without sacrificing on comfort! At Post Ranch Inn, you can admire the landscape from your room while enjoying a relaxing massage or dip in one of the three heated pools. And when you're ready for some adventure, why not head out for a whale-watching expedition?
Romance in Opulent Italy

Hot air balloon rides over the rolling hills, making the Amalfi Coast drive in a classic sports car, or touring the pristine beaches of Sardinia from the luxury of your own private yacht – now that sounds like a VIP holiday experience! Italy has it all, from lazy days on the beach to the drama of the Carnival in Venice or the grand tour of the majestic Sistine Chapel; it's the ideal holiday destination if you're looking for a little bit of everything on your luxury holiday. And if you're looking for a totally different kind of accommodation, why not give a night or two in the luxury restored Matera cave hotel a go?
Patagonia with a touch of pampering
If you're looking for a more adventurous holiday experience without losing all your beloved creature comforts, then a tailor-made Patagonian itinerary might be just what you've been craving! Set your own pace to take on the area's famous trekking and wilderness experiences in the rugged Torres del Paine and Los Glaciares National Parks, or simply relax and unwind with a hydro massage and some fine wines enjoyed by the fireside. It's all up to you – whether you want to spend the day simply taking in the magnificent views or getting out there with some glacier climbing, horse trekking, or a boating excursion!
Retail therapy in New York

If the Big Apple's always been on your travel bucket list, then why not spend your once-in-a-lifetime holiday here? Whether it's seeing that famous skyline with your own eyes with a helicopter tour over Manhattan, splurging in style with some of 5th Avenue's famous shopping at Macy's, Bloomingdales, and Barney's, or sipping cocktails in a classic speakeasy, one thing's for sure – boredom is simply not a possibility! Catch a Broadway show or escape the city's hustle and bustle for a while with a quiet stroll through Central Park or a relaxed cruise on the Hudson River.
It's a big world out there, and with these kinds of holiday experiences on offer, it's never been easier to enjoy them in complete luxury!