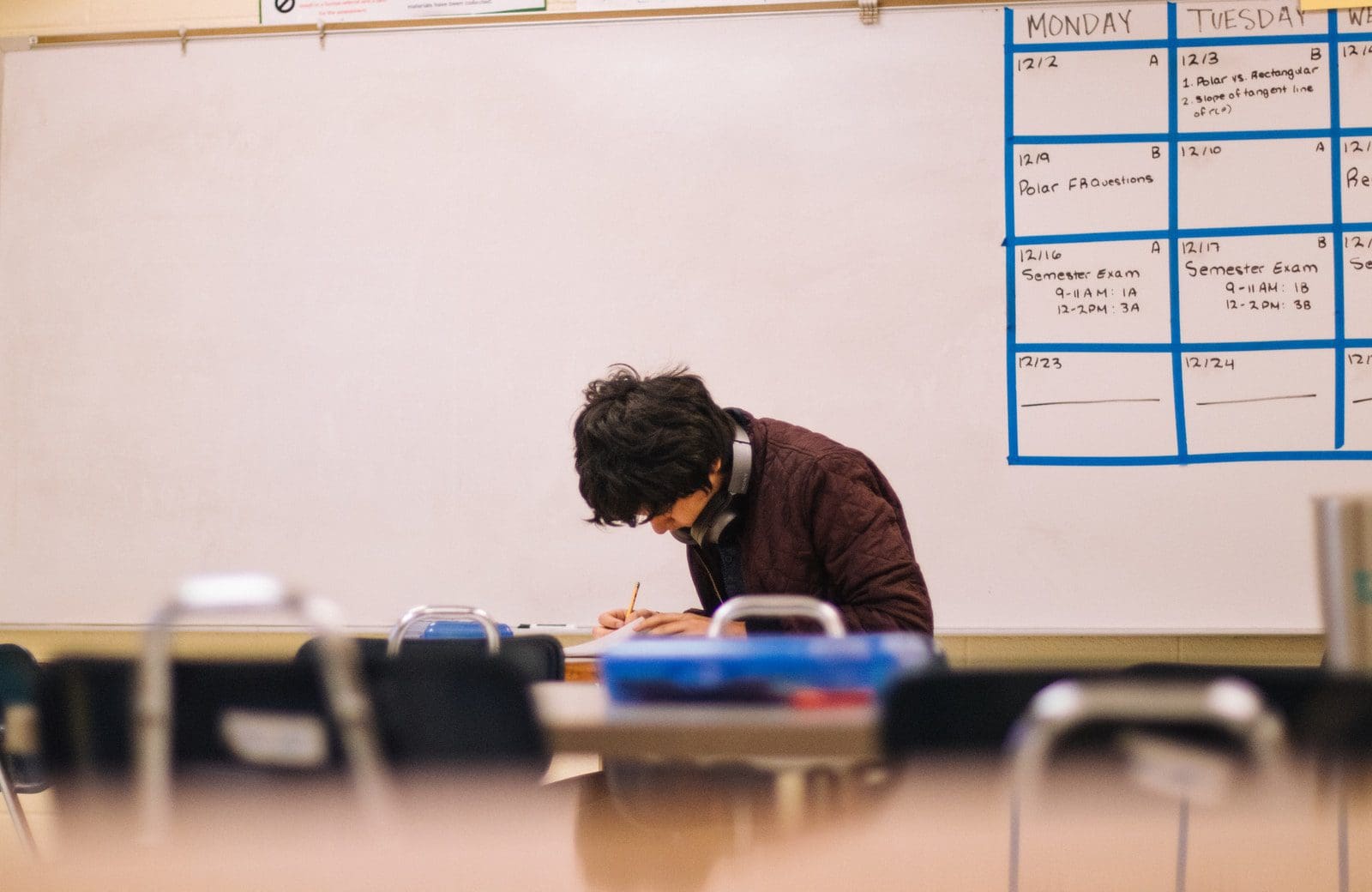 The answer to what to do before, during, and after an exam seems very simple: study hard, perform at your best and relax until the next … But several variables can favor or hinder the whole process, and that should take into account to get the most out of the effort invested in preparing the end-of-course tests.
The keys to include in a successful exam strategy are summarized in these ten points –
THE DAY BEFORE THE EXAM
Review the subject.
Ideally, do not study, but dedicate yourself only to reviewing diagrams and data already memorized in the previous days. But let's not kid ourselves: who is capable of keeping absolutely all the material up to date? So at least do not put too much new content; it could interfere with what you already have assimilated. And please, leave the mobile phone outside the room where you study! One is already nervous enough to receive dozens of Whatsapp messages from hysterical companions.
Keep your nerves at bay.
Don't panic. Don't text your friends like "I'm blocked!" or "I think I'm going to go blank." Instead, if you already have all the material studied and reviewed, take a relaxing shower or listen to your favorite music.
Prepare everything you need for the next day:
Pens, pencils, erasers, drawing supplies, calculator …
Choose comfortable clothes and shoes that do not make you feel hot.
Put some candies and tissues in your backpack. A small water bottle and a cereal or chocolate bar will give you energy and keep your neurons alert.
Once again, it must be said: leave the mobile phone at home or make sure it is switched off inside the backpack. Better not think about the possibility of it ringing in the middle of the exam.
Go to bed at a reasonable time.
Sleep for at least seven to eight hours. Even if you haven't had time to study the whole subject. Better is that what you know assimilate well and are rested to show off.
ON THE DAY OF THE EXAM
Get up in time
Have a good breakfast calmly.
Keep a positive attitude.
Stand up straight and smile: your body will end up convincing your brain that things are under control. Replace negative thoughts ("I'm going to go blank" or "I know it awful") with positive ones ("I'm going for it," "I'm not going to give up"). This optimistic attitude will help you reduce stress and achieve good results. Of course, stay away from that group of colleagues who are dedicated to reviewing and talking in a hasty way about what entered and did not enter the exam. Now it is too late for that.
Take care of all the details.
Be on time to enter the exam hall and pay close attention to the instructions given to you. Leave all the necessary material on the table and remove the ones that are not allowed. For example, do not leave some diagrams inside your desk: the teacher might think you copied them.
Put the clock in plain sight and follow the time: it would be a shame to leave a question unanswered due to lack of planning.
Do not be shy about asking the teacher all the doubts that arise. Then, you will always get some clues to focus your answers.
Get organized.
Read the questions calmly. Do not overlook the verb of the question: compare, summarize, outline, relate or define are not synonymous.
Make a brief outline or draft before jumping in to answer.
Start with the most straightforward exercises. In this way, you will make good use of your exam time and reduce stress, ensuring that things are going well.
Do not leave any question unanswered: if you have little time left, at least make an outline to indicate that you know it.

If the problem is that you do not know it, try to put some lines that indeed something sounds familiar to you.

If you go blank, don't lose your cool. In a situation like this, you must think that memory works by association, so you have to remember a single piece of information: you will only have to pull the thread.
Even if you have just enough time, distribute it in a way that gives you time to do a review of at least a couple of minutes.
Take care of your presentation to the fullest.
Get a clear and orderly presentation, without studs, with margins, and, above all, legible handwriting.
Watch your expressions: short, clear, and simple sentences.
Do not worry about your colleagues, not even when you see that they begin to deliver their answer sheets. Instead, follow your plan of going over all the details without forgetting to write your name and surname and number the sheets.
AFTER THE EXAM
Give yourself some time to relax.
Rest before you start studying for the next test. A walk in the fresh air or a chat with friends will do you good. And when you have the option, review the previous exam papers.
Don't just focus on the note: observe the mistakes and think about avoiding them on the following occasions.
Faced with a failure or a note below expectations, assume the result. Do not blame the teacher, bad luck, or the mania you have in that institute, and take it as an opportunity to improve and learn from your mistakes.