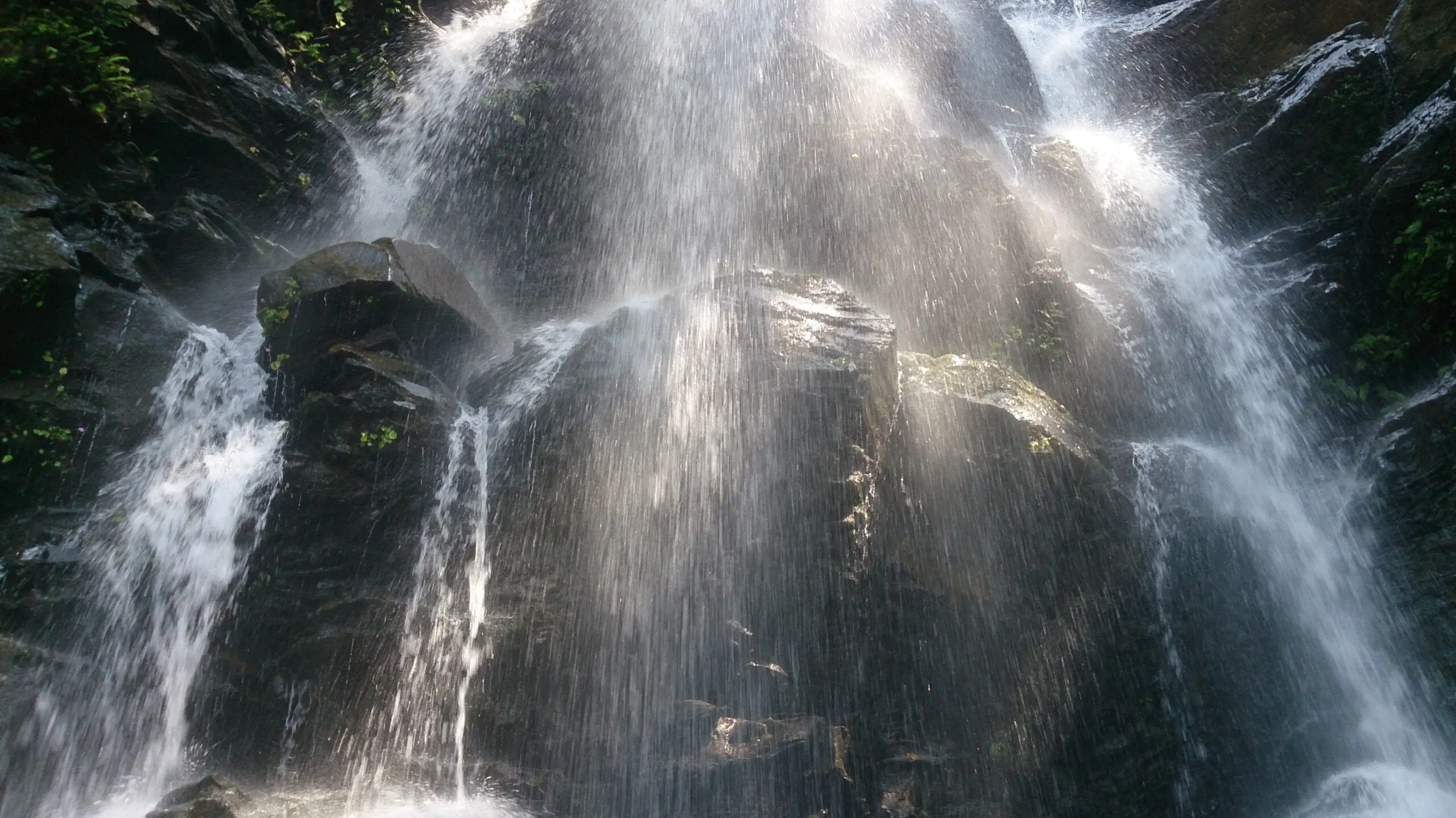 On those rare occasions when you manage to get long weekends at Manipal, say two days, you either pack your backpack and go to the beach, somewhere nearby or you spend it in bed, watching a movie or a soap, wishing Goa were closer or you had more holidays and you had more money. On one such "long" weekend at Manipal (26th January 2015), we decided to go trekking to Kudremukh. Kudremukh translates to horse-face. Supposed to be a good trek and the best time to visit is from October to May.
We left "early" in the morning from Manpal, at around 9:30 and caught a bus to Karkala. We reached Karkala at 11 to be informed that the next bus to Kudremukh will leave only at 12 and that we shouldn't waste our time going there and go see Gomateshwara instead. The thing with people determined to go trekking is, they don't give up very easily and people who want to trek don't fancy seeing Gomateshwara. So we tried the next best thing. We approached the cab drivers near the bus stop and asked to be taken to Kudremukh. They were nice enough to tell us that if we wanted to go trekking, we ought to have reached by 8 and taken a permit. Tough luck kids, go home or go see Gomateshwara. We were almost devastated when someone (I don't remember who) suggested we go see the Hanumangundi falls.
It is about 72 km from Manipal, 32 km from Karkala and 90 km from Mangalore . To get there, you can take a bus from Manipal to Karkala. From there, you can either take a bus or a cab. You can see the row of cabs as soon as you enter the bus stop. The cab might cost around 1500 rupees. We took the cab because we just missed the bus and didn't want to wait but you are more than welcome to wait for a bus. You could take a cab directly from Manipal though it might be a little more expensive.
Hanumangundi falls or Suthanabbe falls are located in the Kudremukh National Park in Chikkamangaluru district. I shouldn't have to say that it is in Karnataka, India.
The drive to the falls itself is a treat. You could play some good music and sing along, gossip or just enjoy the peace, quiet and the wind in your hair. All this comes with a beautiful landscape just outside the window. Shutterbugs charge your cameras!
There is a parking area and a nominal entry fee of 40 rupees. You need to "trek" down to the falls (descend an almost endless flight of stairs). Take in as much of the greenery for soon you will have eyes only for the spectacle that is the Tunga making the 22 meter plunge. The pond formed by the waterfall is good for swimming 😛 though you are "not permitted" to swim there. Really, do not try it unless you are suicidal. The rocks are very slippery so be careful or you might get into serious trouble.
You will probably be done in a couple of hours. The climb back will definitely make you feel at least eighty years old. Then you could relax on the way back, enjoy the scenery, dry off and roam around some more. Kudremukh is an amazing place to go on a drive. We got back to Karkala at around 2 and for the record, we did go to Gomateshwara. The statue is quite impressive.
Nature lovers will love Kudremukh. It is also a good place to spot raptors like the Black eagle. I hope to write about the trek to Kudremukh peak in the future. Till then, ciao, adieu, arrivederci.