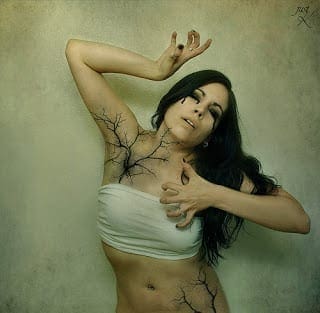 Sit on the floor
Wasted
Look at the wall
Hypnotic
Raise a toast
Survivor
See the blood
Poisoned
Feel it flow
Chaotic
Watch time fly
Uncertain
Hear the sound
Harmonic
The Meth in my veins is starting to show
For i chased the white dragon some time ago
No rush, just euphoric somehow
Beautiful glass pipes still in my hold.
Damn you, stop wriggling down my spine
You've punished me for no fault of mine
You know i am flawed but so are you
You flow into my vein and kill me slow
Pick on the flaw time and time again
Poison it with what you thought of me
My self is deceased now
So glad you were there to mourn
I raised a toast to you just now
Didn't you see it?
Meth, lady, what a name you've got.
Redeem me, I offer my veins to you.