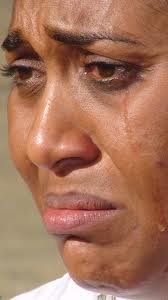 "Nishant..!"-my Class Representative yelled, as I sat beside the lady in Psychiatry ward. My class rep seemed visibly perturbed-pointing towards her brand new wrist watch, much to show it off-'10:30′ signalling it was almost time for case presentation. I was going to be screwed for sure, but suddenly, it had stopped mattering to me. I was supposed to take a case and here I was, listening to this lady, listening to her story.
Yes, it was the 1 st of June 2013. Fifty of us from the batch of 2011 were posted in the Department of Psychiatry. Yes, that was the beginning of a torrid time(the beginning of 5 th semester). After the disastrous second sessional exams, the Psychiatry posting seemed to have brought in an air of change though. I came back to the hostel and informed my seniors about the latest development and the seniors joked at me. Psychiatry seemed to be the "Sex posting" or the "Honeymoon posting" –as they call it, that comes once in a while in your otherwise loaded MBBS course. I was strictly advised to 'enjoy' this posting by those experienced heads.
And it all began when I reached the Department of Psychiatry in KMC Attavar. The tutor gave us a brief outlook of the science and made it a point that we get the feel of the posting on the very first day. I walked with others to the Psychiatry ward on the second floor only to find a watchman guarding the door-carefully locked. It seemed to be a different world from the outside-all grey and gory. It took me a moment to accept that and chills ran down my spine as I was actually going to enter 'The World of the Insane' as they call it. The door was unlocked and we entered only to find rows of beds occupied by males –all of different persona, different age and each seemed to have a story of their own to tell. A middle-aged man, made it a point to wish everybody "Namaskara" and there at the far end, I could see a nurse struggling with an old man to medicate him. The first experience was quite unusual.
At the far end of the male ward, there is a female ward. Clean and kempt as expected unlike the male ward. Typically noisy though – I guess mentally ill females too have their share of gossips! I asked the nurse if there were any Hindi speaking patients and she shook her head in denial. For the North Indians, it's nothing new. We have been used to such responses. But here she threw at me an opportunity. A challenge rather. "There is an Akka (as they addressed her)…uhh Muslim though…doesn't talk to anyone. You try". She smiled and got on with her heavy patient files. I looked around and saw a lady, middle-aged, her gaze transfixed, eyes staring at me. I became self-conscious. I looked around only to find out the obvious. Yes, she was staring at me. I walked towards her. I don't know the reason why I felt some force driving me towards her.
She was wearing a night-gown. Hair neatly done, clothes clean and she looked calm but certainly depressed. I asked her name and the sister reminded me, she was the one- Akka. I tried hard to converse but the initial attempts proved pointless and futile. But something in her eyes told me to talk to her. I asked her about her family. And then I could see tears making a well in her eyes. I could see everyone I had loved till date in those eyes. Everybody I had loved seemed to trickle down in my mind then. I could listen to her sob and I don't know why I felt like hugging her. I sat down alongside her. A lady lying on the next bed was laughing, other one at the far end of the ward was abusing somebody and another seemed to be complaining about the breakfast and here I was completely oblivious of everything around me.
All that she could tell me was that she had nobody in this world. After an hour of prodding, every attempt of mine to get something out of her past proved pointless. I had come to her to finish my assignment. Yes it was an assignment and it didn't matter to me anymore. The thought that something might have gone terribly wrong with Akka, tormented me. Perhaps it was my inquisitiveness, maybe not.
I asked the nurse and I was shocked to listen to her story. She told me that her husband worked somewhere in the U.S.A. where he was falsely alleged to be a terrorist (Yes, that Muslim name means a lot to countries said to be fighting terrorism). She waited for him since 2001 and just when she was getting on with her life, accepting life in its hardest form- she lost her two children when her house collapsed in these monsoon rains. She was the only survivor in the rubbles of her own house. I hung my head low. I couldn't see through my specs. There was a thin-film of tear on my glasses. I walked out without even bidding her a goodbye. I didn't feel like it. I walked with heavy legs. I entered the classroom. My tutor was waiting for me. I stood at the dais, looked at the people around me and said –"The case is of a 42-year-old female……" I couldn't speak any further. I felt a lump in my throat.
Send in your articles: [email protected] or [email protected].