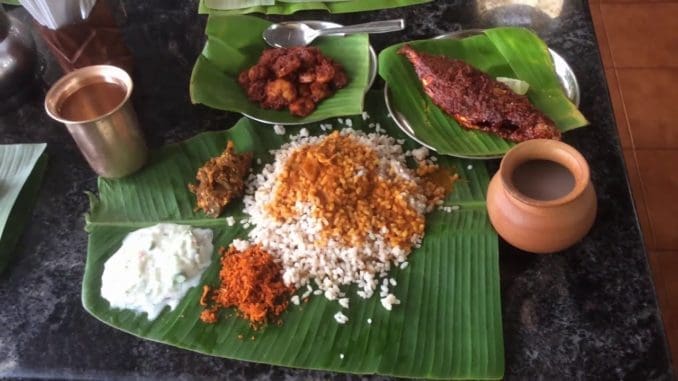 Budgeting is tough, especially if you've never had to do it before like most college students just starting out in their undergraduate courses. However, it becomes even tougher when what you need to budget is crucial to your survival as a human being. Things like food, water, electricity and your rent. Tackling these one at a time , right now  as someone who has spent a fair bit of time in Manipal, here are some tips to enjoy good food while being kind to your wallet to get things started.
 The most optimal option would be to simply cook your own food, however not all of us are chefs or have our own apartments to cook in. So most of us do what the advertisements on Youtube drill into our heads. We order either from Zomato or Swiggy with their lucrative big number offers that give you a sense of safety and a fairly solid selection of restaurants and food items. But even this is a trap as most places still cost an arm and a leg despite whatever price cut is offered to you so this guide will include the best possible choices for restaurants to order from in addition to restaurants to dine at. The best way to go about framing this guide would be listing out all the restaurants individually and giving the best options in regards to ordering from or dining at them while evaluating them on the basis of the portion sizes they offer whilst considering their prices relative to said portions.
  10. Burger King
Starting from the bottom, we have everyone's favourite globally lucrative burger joint. Now after a quick glance it is a bit bewildering this made it on the list. It is almost 200 rupees for one whopper. But they do have a very special offer where you can purchase certain menu items for a mere 129 rupees, one of which is the chicken whopper, a meal that's both flavourful and more than filling enough to constitute a lunch or a dinner. The conditions to avail this offer are fairly simple as you just need to order via the Burger King app or off Zomato. So order away from the king's court to your heart's content!
Hotel Spicy Kitchen 
Located close to MIT, MIC and KMC, Hotel Spicy Kitchen offers solid combo meal deals that can fill you up in a jiffy. I personally recommend the paratha combo which comes with two Kerala parottas and one delectable serving of chicken curry which combined together will most certainly fill you up no matter which meal you eat it for. The price is in a reasonable range as well with the paratha combo coming in at 135 rupees and the most expensive combo meal capping off at 165 rupees. Additionally, they also serve vegetarian thalis at a low cost of fifty rupees which is equally filling. A cool tip is to ask them to not include your soft drink as that saves you 10 rupees off the order.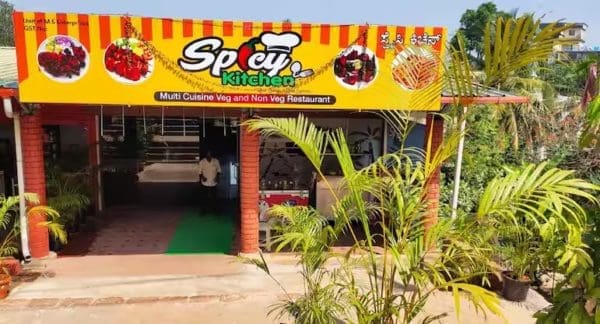 Naaniz 
Manipal does not have any 24/7 convenience stores so if you enjoy staying up late at night but you can't cook to satiate your late night hunger, consider taking a break and walking over to Naaniz, a 24/7 restaurant run by a family from their own house. The menu mainly consists of beverages and snack items like different varieties of maggi noodles, burgers and sandwiches made for both vegetarians and non-vegetarians. They do deliveries on Zomato but that closes off during the twilight hours of the night. Therefore it is better to go there physically. In terms of cost, the menu items range from fifty to eighty rupees individually which really adds up when you are getting it delivered. But it is still not egregiously expensive and if you go there physically it is quite cheap without the delivery charge. So, just relax and treat yourself to a late night snack and come over to Naaniz once in a while.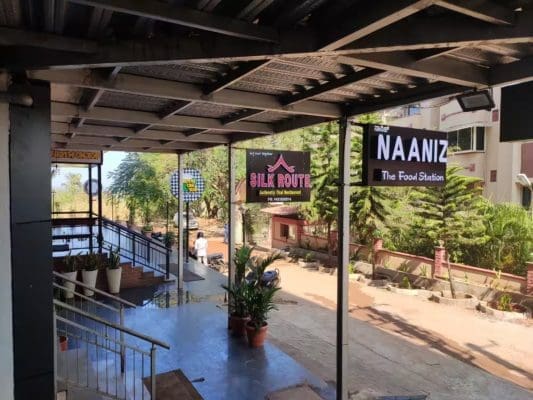 Chennai Express
This place is quite a ways from the campus so be prepared to do some cardio while getting there. However their food will more than satiate any hunger the walk stimulates. We recommend the Kerala paratha with some korma. The quantity of the food is more than satisfactory. The price relative to this is extremely cheap as it totals out for this particular dish at around 80 rupees. The menu items in general aren't too lavishly priced albeit they are varied and the restaurant boasts an remarkably versatile menu. An absolutely immaculate degree of fullness, flavour and variety coupled with a rustic yet familiar dhaba like atmosphere, Chennai Express is pretty ideal if you can put up with a bit of a trek off campus.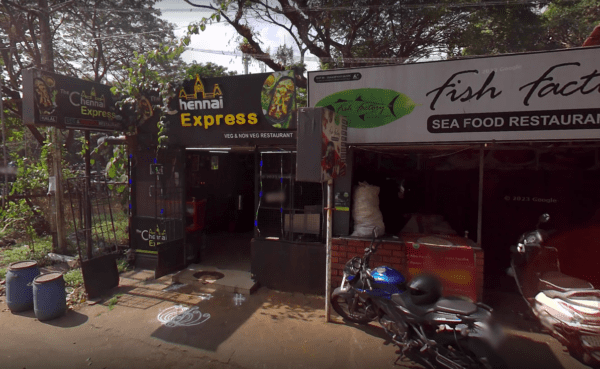 Cafe Boda Sheera
Cafe Boda Sheera is another really convenient option to order full meals from Zomato, as you can fit a parotta korma meal, a masala dosa and a scrumptious club sandwich for around 120 rupees. It is a godsend for when you need a lot of ready to eat food that is not too calorie dense while also not being too expensive as well. The meals are filling enough to ensure you never have to cook. The cafe has a primarily vegetarian menu and specialises mainly in serving South Indian Cuisine with a plethora of dosas, vadas, upmas amongst some other continental food. Some food here tends to run out fast like the aforementioned club sandwiches, so do be sure to order up as soon as you can.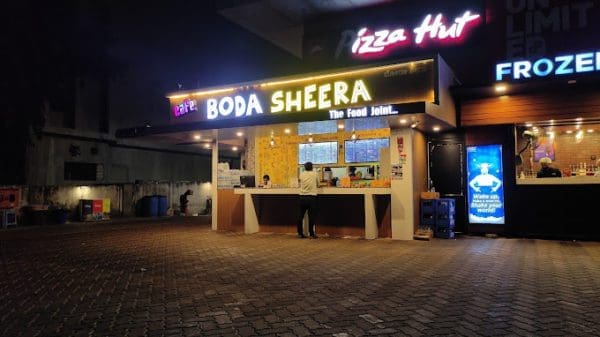 Sai's
Chances are you are not from around here and have been here for a while because the return trip would be too expensive or time consuming and so it is only natural that you would be missing the food you ate back home as the food here does not taste quite the same. As a North Indian myself, I sympathise heavily with this and offer you a cheap and delectable solution to this conundrum. Sai, a restaurant primarily serving North Indian food which tastes just as good as the stuff back home while sporting one of the more substantial offers on Zomato with a 40% discount on most orders going all the way up to 80 rupees. The chicken masala and naan combo is an ideal cheat meal. It is not the cheapest restaurant in the world but it tastes good and is still close enough to a middling price point coupled with the convenience of delivery. Sai gets a big stamp of approval for when you're craving the taste of a home away from home.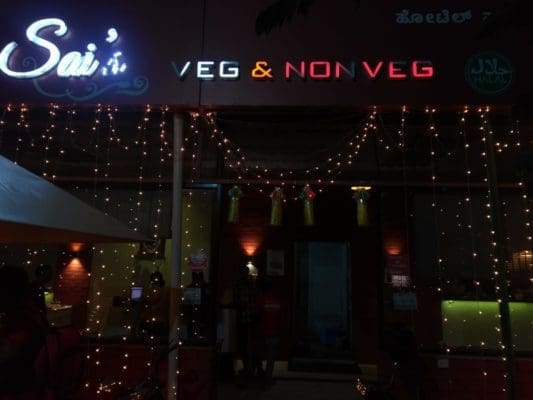 Manipal Express
Now this is a place that is well known amongst students. Basically, this is pretty close to the holy grail of food variety and relatively affordable prices coupled with absurdly filling portions as in you can have 2 meals with one order of fried rice that costs 150 rupees. The best way to eat from here is to place orders through Zomato as you get a huge 60% off for every order above a certain threshold which you don't really need to worry about as most of the combo meals which are the ones we personally recommend you order (especially the fried rice and chilli chicken combo) comfortably  cross that threshold. It gets quite a lot of traffic during Saturday nights so time your orders well if you don't want to pay extra delivery fees!
Hotel Shree Durga Sagar
Located near MIT- Gate 4 in a cosy little corner close to the main road, this restaurant has unmatched meals and prices for your day to day needs. They have healthy, filling portioned meals and a rotating lunch menu, breakfast menu and dinner menu. The special part about this place is that everything on the menu is affordably priced and any individual item doesn't cost anything above 50 rupees. They serve dosas, pulaos, puri/roti bhaji, vegetarian rice plates with sambar and rasam and so much more . The staff is extremely friendly and you can even call them to have them prepare your meal in advance, to make things even more convenient for you. As far as day to day ease of access goes, it does not get better than this.  However it's closed on Mondays so do keep an eye on that as it's not exactly in the way for most Manipal residents.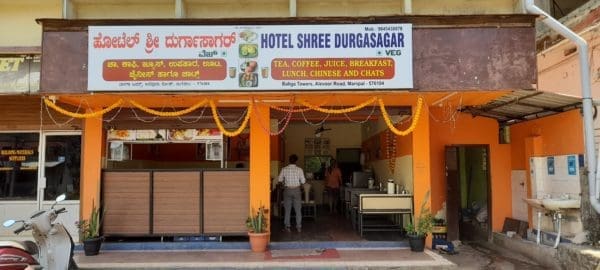 Anand Bhavan
There is no MIC student who has not tasted Anand Bhavans's vast catalogue of dosas at least once. It is practically an after class haven for students to relax and reconvene coupled with a revolving breakfast lunch and evening menu with affordably priced food all round the corner. The menu does have a few standouts naturally like, the variety of dosas priced in 40-60 rupee range, the full plate vegetarian meals priced at 50 rupees and some snacks and variety items that go at about 60 to 120 rupees. It is  cheap, it is affordable and miraculously convenient, regardless of the day you're having.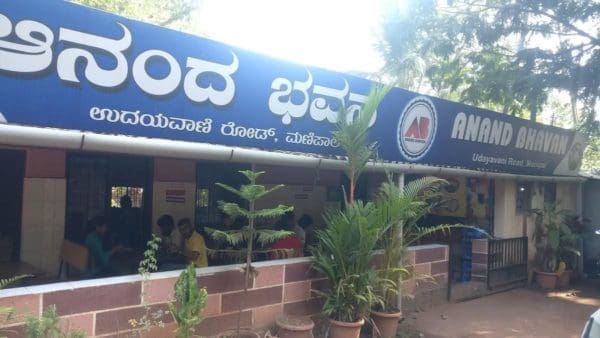 Hotel Shubham 
Hotel Shubham is the holy grail of cheap prices, huge portions and food that tastes like it was created by the gods themselves. You can choose to order from Zomato which would cost you around 100 rupees for a half serving of biriyani that's more than enough for two or even three meals, depending on your appetite and caloric needs. But if you are looking for a place to hang out with friends you can just as easily go to the restaurant physically and split full servings of biriyani between each other to reduce the load on your wallets. Personally we recommend the chicken biriyani, as it is an obvious and safe choice. This restaurant is as delicious as it is economical.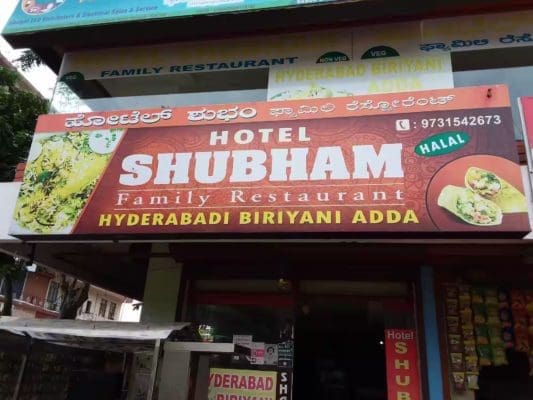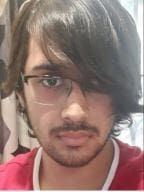 About the Author: Rohan Singh is a second-year journalism student at the Manipal Institute of Communication. A budding writer who wishes to explore media's beauty and convey information honestly and objectively.