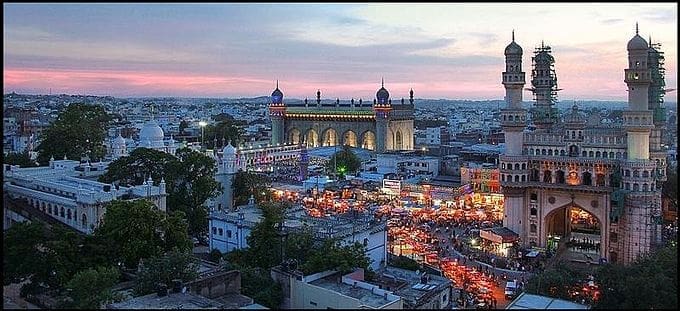 Hyderabad.
How do you know Hyderabad? Some of you might know it because of the biryani, the faluda, the food. Some of you might know it because of its culture, its traditions. And some, because of its IPL team, Sunrisers Hyderabad. Doesn't really matter how or why you have heard of the place, what matters is have you visited the place yet?
Well, if you have, were you not enchanted? Were you not captivated? The ambiance, the place, the energy- all so magnificent. And if you have never stepped foot in Hyderabad, I will tell you why should travel to Hyderabad.
The Location
I mean, it is pretty absurd to mention this as a reason, but let me finish my thought. Hyderabad is located in Southern India, in the state of Telangana. The setting of the place is so beautiful, that it makes you want to never leave. Although it has no beaches around, it is blessed with beautiful mountain ranges right around. The weather is beautiful, and the September-January time can be a ball!
The Culture
Hyderabad is rich in culture. The Hyderabadi Tehzeeb brings with it the fine culture of the Nizams, who ruled the place for a long, long, long time. Although, the culture is quite diverse. Being a Southern city with Telugu as its official language, prominent hints of the Telugu heritage and culture intertwine with the roots of Hyderabad. The traditional and cultural appreciation of Hyderabad and its beauty can be done by marveling over the famous monuments, textiles, food, etc. This brings me to my next reason.
The Monuments
If the Taj Mahal and the tale behind it captivate you, wait until you hear all the tales that hover around the majestic Hyderabadi monuments. I will begin the list with the Charminar. Oh. My. God. It can be rightly said that Charminar is what sometimes draws people to Hyderabad; it is also the first thing that might come to mind when you think of Hyderabad, or maybe after Biryani. Anyway, it is inspired by the Indo-Arabian style of architecture and is made of granite and lime mortar. There is also the Golconda Fort, this one's a hard-to-miss! Traders of diamonds and various gemstones often are found using this fort as a place to trade. If you're feeling particularly fancy today, you could also pay the Falaknuma Palace a visit; a beautiful mix of Italian and Tudor architecture. Along with these, you can always go to, the Spanish Mosque, Chowmahalla Palace, Asman Garh Palace, etc.
The Places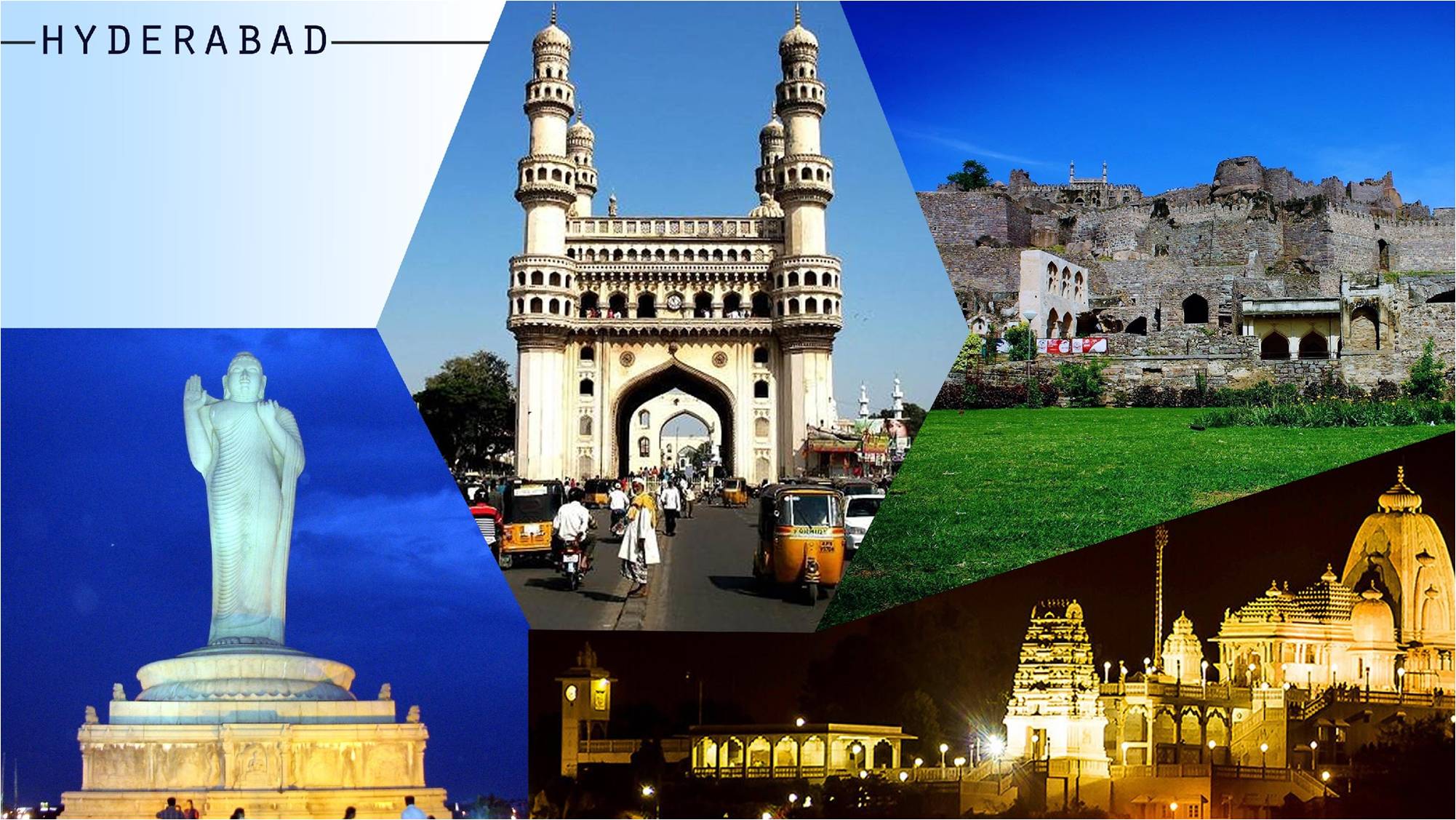 If the list of the monuments didn't impress you enough, here are a few places that you could go to once you're in Hyderabad.
Imagine this, it is a pleasant day, a little chilly, but lovely nevertheless. You are nibbling on a cob of roasted corn, while actively pushing your hair away from covering your face. You're walking with your friend, or sister, or brother, or mother, or your father, or maybe you're alone. You enjoy the conversation and the company, but what you enjoy more is the tranquillity of the Hussain Sagar Lake to your side. Whew, such a story build-up; but I'm right, that is how it feels. You can also go to Lumbini Park or the NTR Gardens while you're nearby the lake.
You can also bring a fun yet interesting turn to your trip by making a visit to the Salarjung Museum, the Birla Planetarium, the Birla Science Museum, and even the Nehru Zoological Park. I can assure you, these places are so much fun to visit, fun spaces with the scope to learn as well.
If you wish to see famous film sets, or if you're interested in films in general, why are even waiting? Ramoji Film City is the place for you! It is one of the largest and most renowned film studios in the whole world!
And if you're in the mood for some peace, some beautiful art, Birla Mandir it is! Made of white marble, it is a stunning blend of South Indian architecture, the Utkal Temple architecture, and the Rajasthani Architecture.
And like most cities, Hyderabad is no stranger to the fun that amusement parks bring. There's Jala Vihar, Ocean World, and Mount Opera for all the amazing water fun. There's Snow World where you can make tiny balls of snow and hurl at your siblings or even pretend to live in an igloo.
The Food
You were probably waiting for this one, I can tell.
Hyderabadi food, where can I begin?
Or rather, how do I begin?
The food is magic.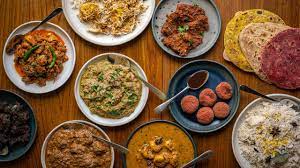 Starting off with, Hyderabadi Biryani. I mean, you're either lying or been living under the rock if you say you haven't of this famous dish. The mouth-watering amalgam of various spices and meat, chicken particularly, brings heaven to you. The vegetarian version of this, Qabooli Biryani, will get swooning with its rich taste and flavor.
Next up, Lukhmi. Lukhmi has a square shape. And inside it is little packets of joy. Oh, and meat. The meat-filled pastry (???) is deep-fried and tastes best with a chutney.
Now I tell you the tales of Kebab. Once upon a time, a man fell in love. He was so in love he couldn't see or think of anything else. You could catch him smile to himself a lot, absent-mindedly hum, and even blush sometimes! The legend says that he had the taste of one of the most amazing love. The love for food. It all started when his lips touched the softness of the meat, both lamb and mutton coming together to make a kebab. Okay, I understand this was a bit much, but believe me, Hyderabad has some best kebabs to offer!
The South Indian food at Hyderabad is great as well! The famous masala dosa, oh goodness! It is a packet of flavor and amazing taste. These dosas and found in bandis scattered almost everywhere. The coconut chutney served along with the dosas is a blessing itself!
The Iranian Chai in Hyderabad will make you run behind the chai wale bhaiya for its recipe. It is a Persian-inspired dish that is so delightful, it makes chai-time so much richer. It is creamy, and just one sip of it is enough for you to love it. It is best paired with the very famous, Osmania Biscuits.
Honestly, you don't even need many reasons to come to Hyderabad, the food alone does a great job in being an inviting force. But yes, I will jump to the next reason after mentioning the awesomeness of street food to you. Hyderabadi chaat is one of the most savory and delicious things out there; the pani puri, sev puri, samosa chaat, aloo chaat, bhel puri, dahi papad, ragda, dahi puri- oh, watch me trail off. But you get the idea, right?
The Bazaars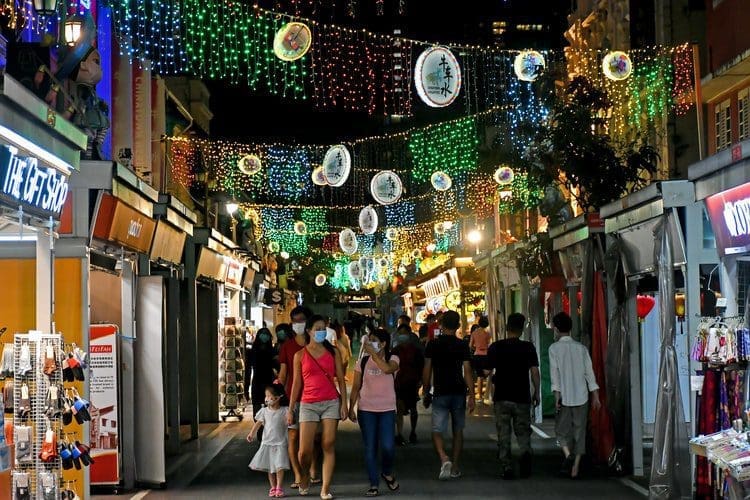 Sarojini Naidu went as far as to write an entire poem about Hyderabadi Bazaars. The bangles, the necklaces, the textiles are filled with richness and have a huge history behind them. Might I mention that Hyderabad is the City of Pearls? Just paint a picture for yourself, beautiful pearls, all brought together with tenderness, and care. One by one, joining hands with each other to present to you a pearl necklace that can fill you with awe. Tons and tons of awe.
The Bazaars are a scene of chaos, but this chaos makes you feel like you're a part of it. The chaos that Bazaars bring with them, engulfs you in knowing the history, the culture, and the magnificence of the city.
The People
I feel like I have to mention this one. Being a Hyderabadi myself, I must tell you that we are good people. No arrogance, no bragging, just the truth, ma'am.
But honestly, you will meet some of the kindest and warm-hearted people here in Hyderabad. Got lost and don't understand the direction? We will make sure to stand there with you till you know where to go by heart. Hyderabadis are also super entertaining, you must've heard of the famous Hyderabadi-Hindi, no? Well, chicha, be assured to have a great time getting yourself amused.
You're still here? I thought you were off booking a ticket to this city of awesomeness. Well, better late than never, right? You should definitely come to Hyderabad someday.