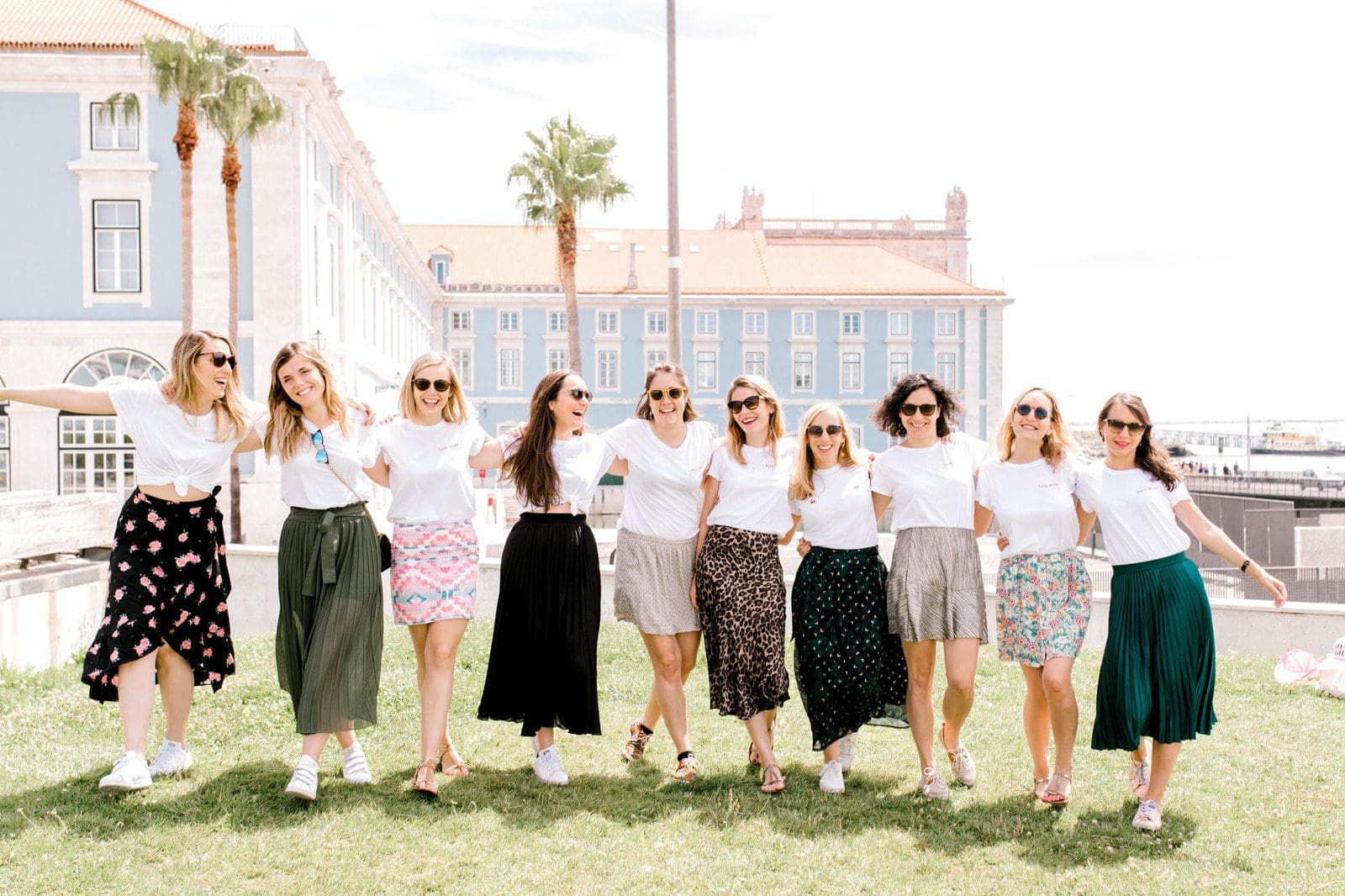 Skirts never go out of vogue, do they? Well, a skirt is that essential element of your wardrobe that works well on all occasions-from casual lunches to formal dinners and from parties to events. There is a large variety of Women's Skirts available in the market and each one of them looks fabulous, provided it is worn on the right body type.
There are many ways to wear a skirt and pair it with different types of tops, whether it be denim skirts or goth skirts. Summer is the perfect time to find some boutique skirts online!  To choose the perfect skirt, here are some tips and suggestions:
Denim Skirts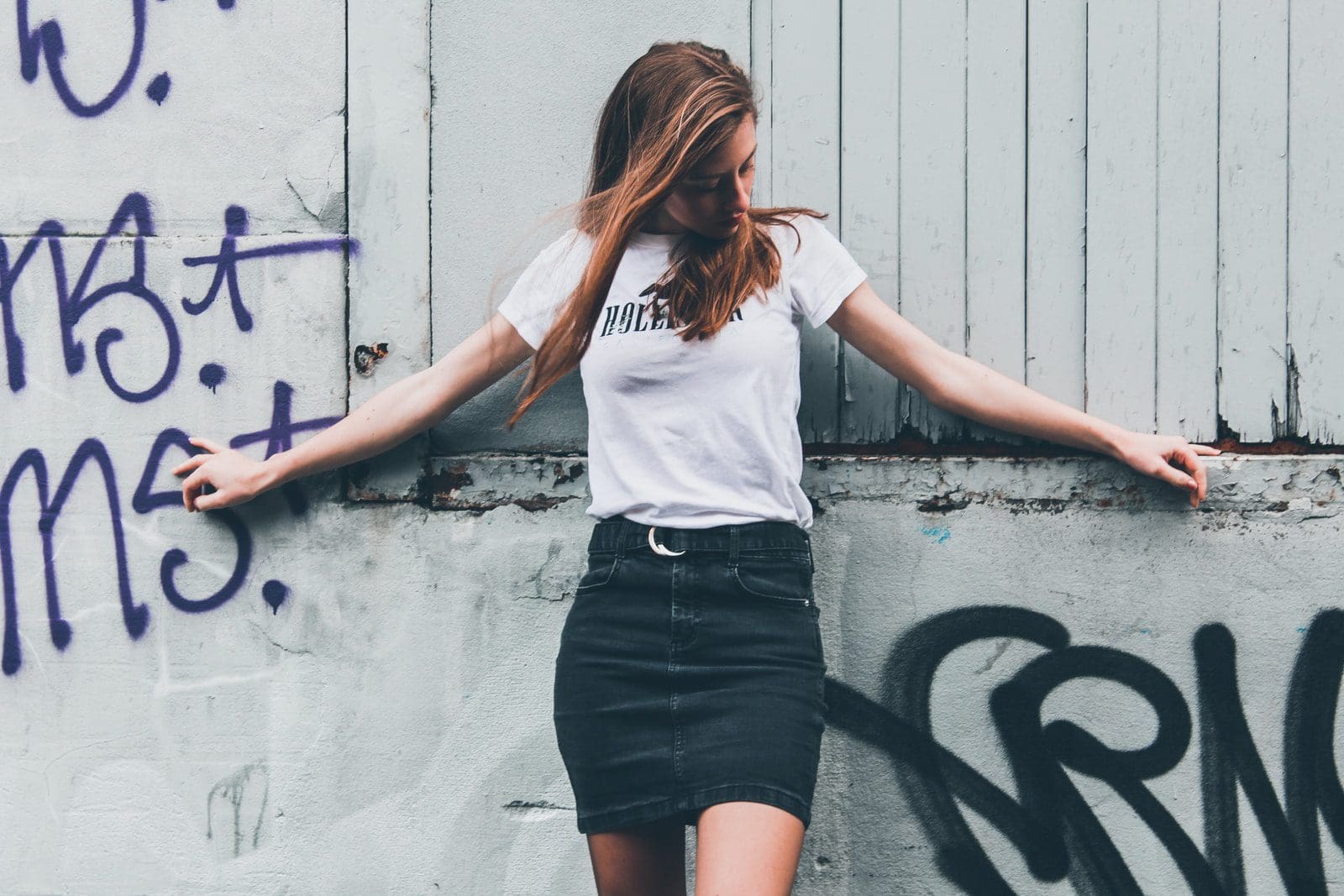 A denim skirt is the most classic kind of skirt and it looks good with basic t-shirts, tops, and casual sneakers. These trendy skirts can be worn to lunches, casual parties, and other such casual events. In order to complete the look, you can wear a watch or any other fashion accessory.
Black Day-to-Night Skirt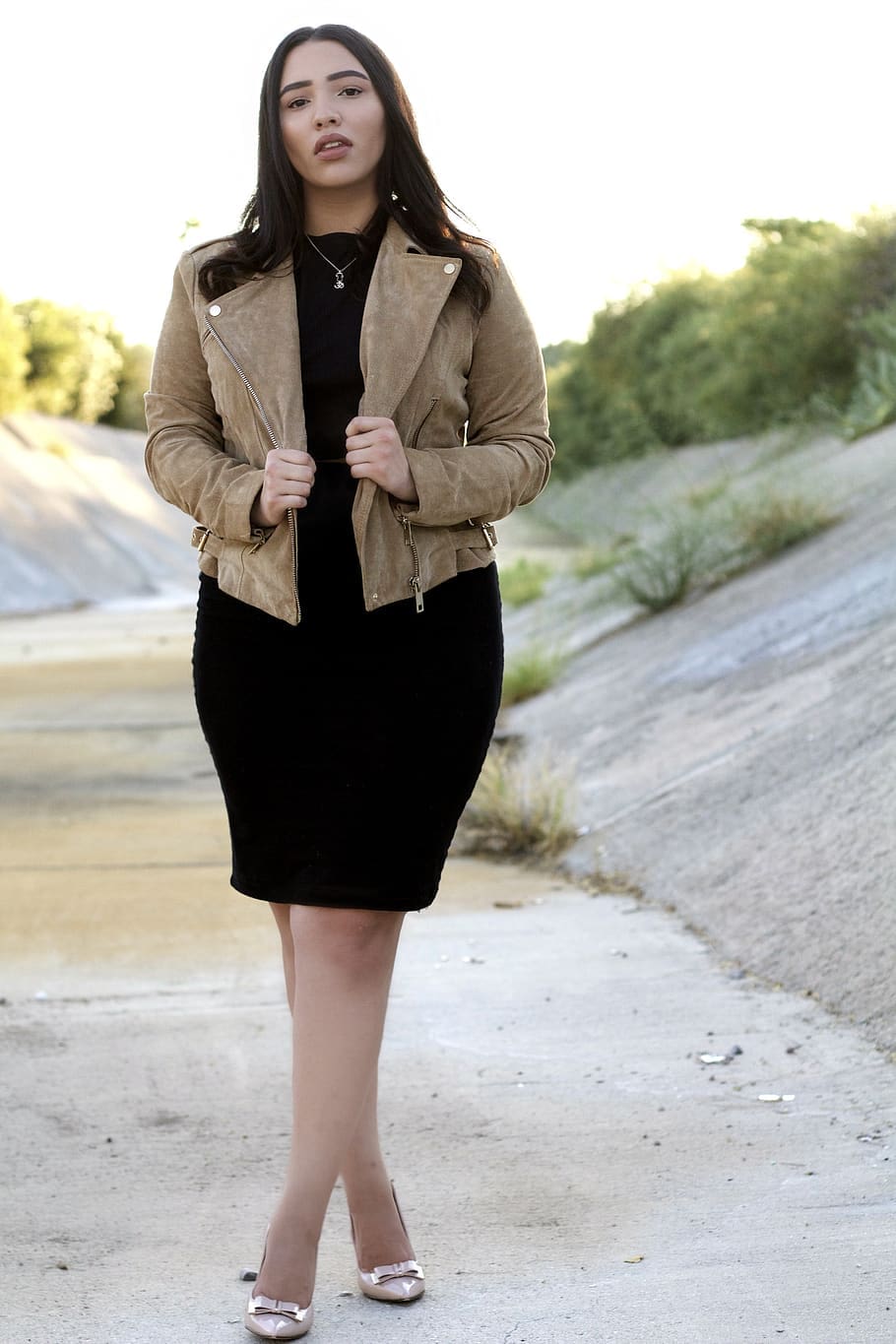 Another popular kind of skirt is a black day-to-night skirt. This is a more formal kind of skirt which is a perfect skirt that can be worn at dinners and formal events. It goes well with a wrap cardigan or a white tank top. Accessorize it with a bead necklace and wear flat ballerina shoes to complete the look. If you are short then black or white heels could also work wonderfully.  This look also works well in offices or for meetings.
Pencil Dress Skirt
Pencil skirts have become a very valued addition to the wardrobes of many women, since they may be worn in different styles, being a perfect match for different body shapes. This spring you have the chance to use them in many combinations because the design comes with a longer, classier hemline.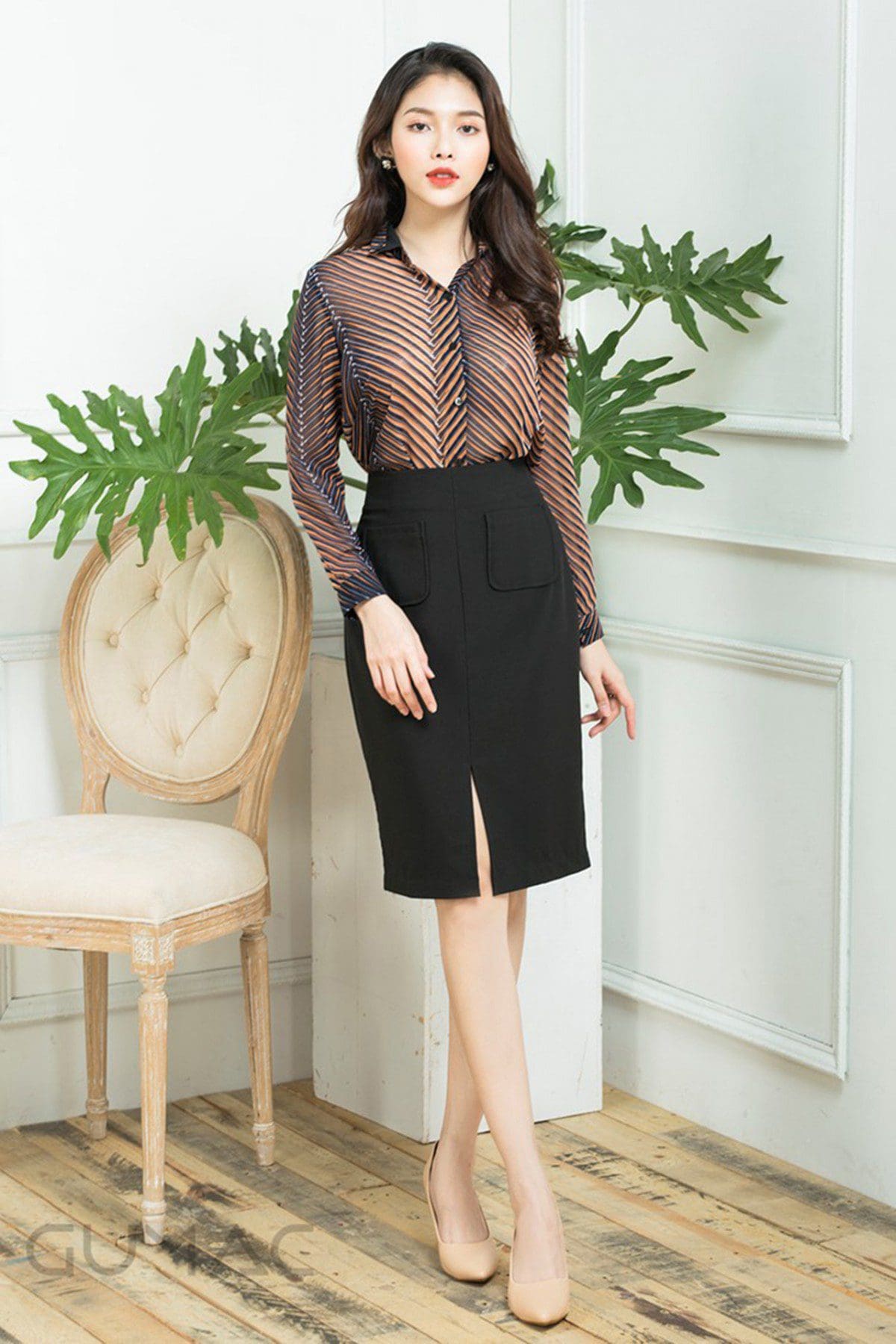 This is an interesting and fun kind of skirt which you can really experiment with and wear with a wide variety of tops and accessories. It can be worn with a v neck top or a top with 3/4th  To add color and texture to it, you can pair it up with a wide belt of a bright color such as red or orange.  Wear it with pointy flats to further accentuate the look and complete the look with a gold pendant.
When to Choose the Pencil Skirt
No matter if there is an office day, a casual day, or a sophisticated event, the same skirt combined with different shirts and shoes may be used without any concerns. It's all about layering and the height of the heels.
Match it to your body type
By adding the right accessories, one may obtain almost any kind of outfit for various occasions. The neutral skirt can be combined with shirts, elegant tops, floral tops, with or without belts. Such combinations work wonders if you are petite or a bit curvy.
For a more casual, feminine, and fairytale-inspired look you can always choose a floral printed pencil skirt and neutral top. This type of combination is better suited for taller figures.
Using the right skirt
The hemline length so popular this spring is the one reaching a few inches below the knee. A looser design can prove extremely versatile for streetwear and you can play with colors to obtain a relaxed and youthful appearance. In the case of office wear, a more body-hugging design is better. Use neutral tones and comfy heels to complete the look.
How to wear it
This skirt fits many shapes, but obtaining the right finish requires a bit of attention. Women with curvy bodies should pay extra attention, as it may emphasize in a bad way the curves. Adding a little more volume to the upper part of your body will definitely fix this issue.
The semi-formal touch
A black pencil skirt can save the day in case you have to attend a semi-formal spring event. Keep in mind to choose some interesting tops to add to the sexy look. A white dressier blouse, a cute sheer and lace top or a floral halter neck can dress up the neutral pencil skirt.
Interesting combinations
Sequin and leather skirts may be part of casual looks when combined properly. For instance, add a fluid trench to this outfit and you are ready for office.
Wear it tucked in
If the main aim is elegance, tuck in the top, as it elongates short legs and creates a trimmed-looking waist. This style matches any type of figure.
Short Skirt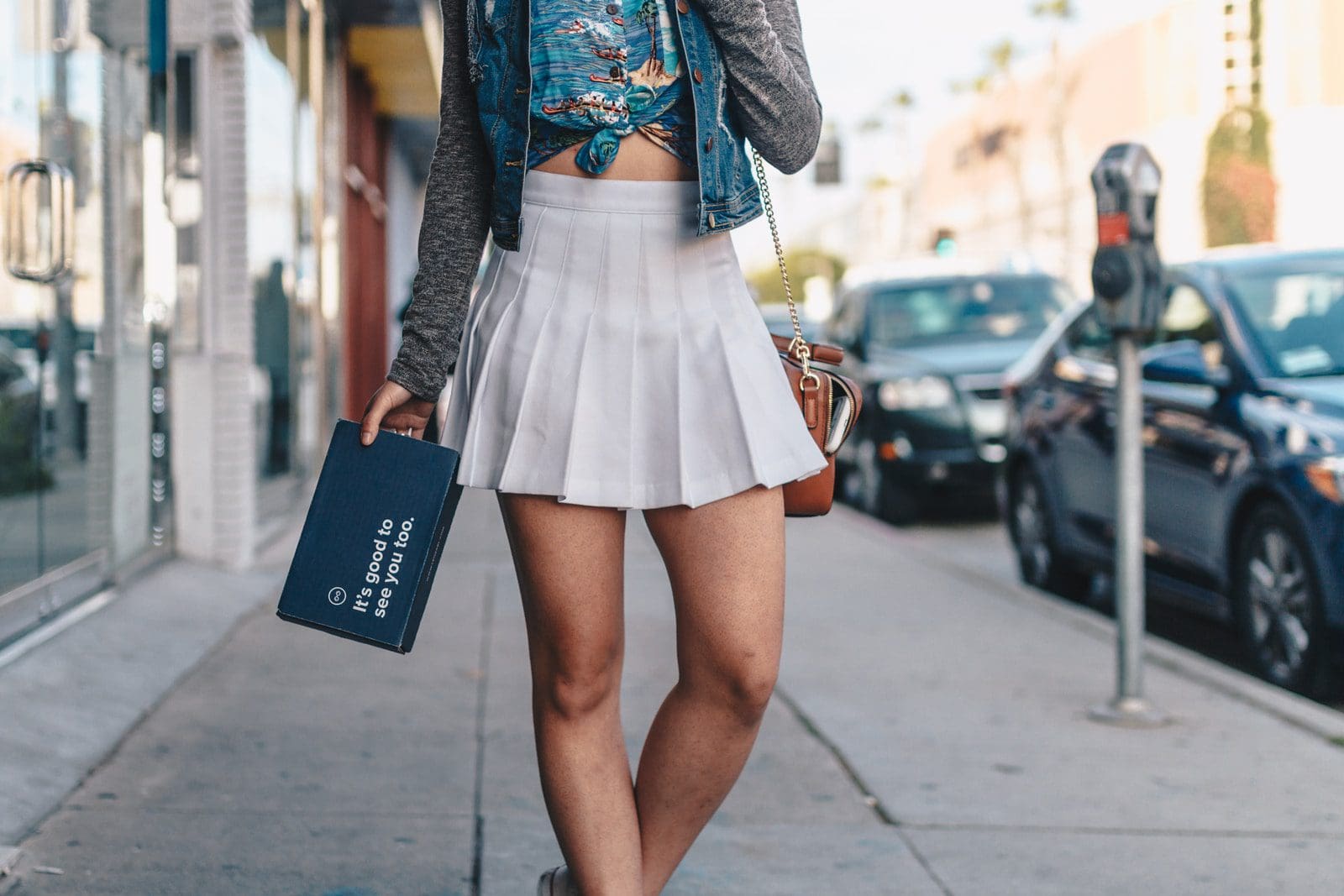 If you are a fan of short skirts, then you must know that these work well on parties, dinners, and casual outings with friends. These skirts can be worn with sleeveless tops, tank tops, and spaghettis. They go well with shoes, heels, and flat slippers as well.
Maxi Skirts
Maxi skirts are in a lot of fashion and work well with sleeveless spaghetti tops or halter neck tops. Pair them up with a flowy scarf and long earrings. 
Best Skirts to Enhance Your Feminine Look
Did you ever think that there are some skirts that don't look feminine? Well, there are, but you may want to avoid them. This season offers you a lot of options to show of your feminine side and why not take advantage of them?
The pleated skirt of the pastel trend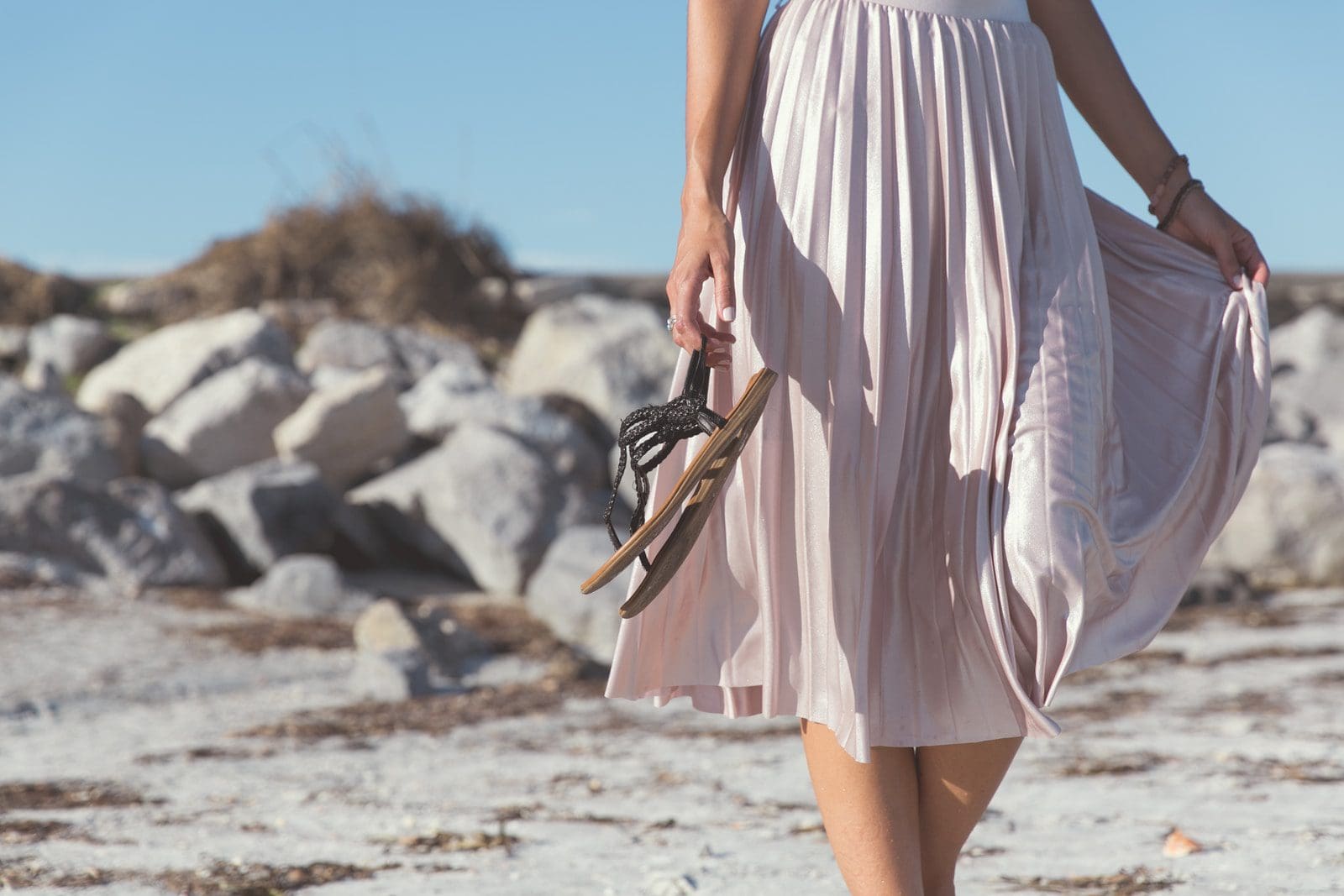 These dresses combine two of the major trends of the season – pleats and pastels. Such a swing skirt makes your look softer. Usually, they come in mid-length. The satin waist could add some more elegance to the look as it also draws attention to the most advantageous body parts. You can find a skirt of this kind in the collection of Chloe.
Lace and A-line
Again, a skirt incorporates two important trends of the moment. The black lace skirt can add some romance to your look. The nude lining and the dark lace show us how important the comeback of lace really is. The best thing about the skirt is that it is stylish and versatile and you could wear it to informal events as well as to the office. Make sure to take a look at the collection at MySistersCloset-Boutique.
Draped and white
The freshest hue of the season is white and this is why you might want to invest in a skirt of this kind. It comes with a modern design through the asymmetric look and it is important from the design's point of view that the zipper closure is hidden from sight. You could wear it with a black shirt and a pair of colorful pumps.
Pencil skirt with lace
The advantage of the pencil skirt is that it makes women have a fabulous silhouette. The added lace makes the skirt have a vintage feel. The skirt itself is elegant and luxurious and it shows people around you that you have good taste. Since it is of knee length, it is just perfect for formal events.
Pencil skirt made of leather
As has been mentioned before, the advantage of the pencil skirt is that it contours the body. Since it has a high waist, it offers an elegant look but it also has a modern vibe because of the red leather. In case you have the right ensemble, this skirt could make you pop.
Long skirt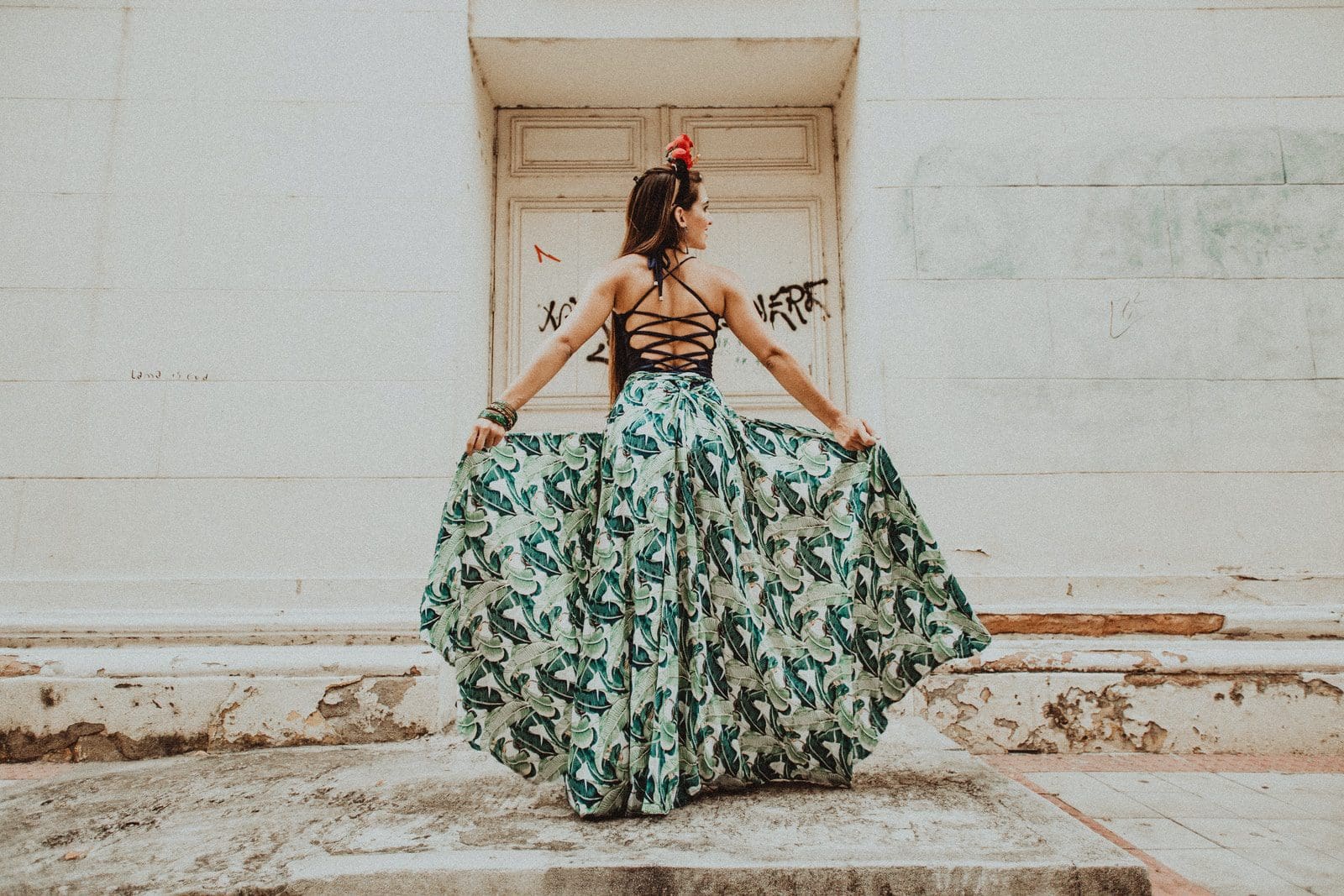 One of the favorite items of this year is the long skirt. Besides practicality, these also add a feminine touch and beautiful line to the lower part of your figure. During the night you should wear it with a jacket or sweater while in the daytime match it with a blouse or T-shirt that is preferably transparent. The best thing about these skirts is that they are comfortable; and during the cold days, you could layer them. Consider wearing the skirt with tights or boots to make sure that you are warm even if the temperature is low outside.