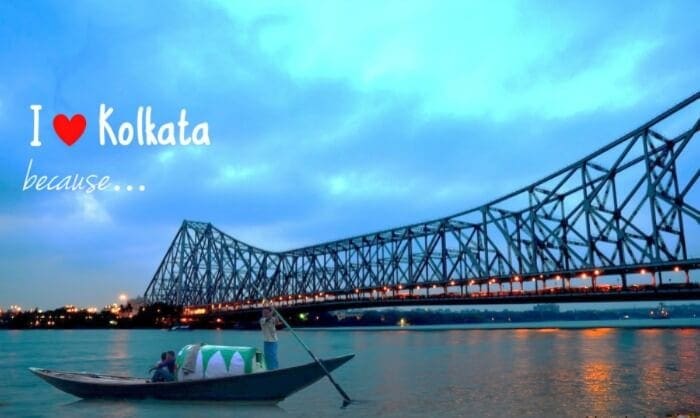 Bisruta Chowdhury | Staff Blogger
For the Bengalis, Durga Puja marks the time of happy tides as Kolkata, the city of Joy gets ready to immerse itself in the festive revelry.
Durga Puja for the Bengalis is much more than a festival. It is a carnival and an emotion that marks the most awaited days of the year in the Bengali calendar. Families immerse themselves in this five day gala of awesome food, pandal hopping, music and cultural evenings and welcoming Maa Durga back to her paternal home.
During this time the whole city of Kolkata gets lit up with all sorts of lights. As if the city radiates joy during Durga Puja. Younger generation clicking photos and endless queues at the restaurants is the most common sight during these five days.
Durga Puja marks the battle of goddess Durga with the shape-shifting, deceptive and powerful buffalo demon Mahishasura, and her emerging victorious. Thus the festival marks not only the triumph of good over evil but also showcases the value that women hold in our culture and tradition. The festival became even more prominent during the British era. Zamindars used to invite the British generals present at the city to inaugurate their puja and to get into their good books.
On the day of Mahalaya, there is no Bengali who doesn't listen to the special audio on the radio, which tells us about Maa Durga's success and welcomes her to the land of people. The festival starts basically on the sixth day of Navaratri and ends on the tenth day of Vijaya Dashami when the drumbeats of music and chants, the women get all red in 'Sindur Khela' and the city gets all in tears. The colorful Maa Durga is then carried to the rivers and immersed, as a form of goodbye and her return to divine cosmos and Mount Kailash.
Another most important feature of Durga Puja is shopping. People wear new clothes every day during the festival. Be it 'Zara' or local flea market the crowd is everywhere. Durga Puja is one such festival which does not discriminate between social classes. Everyone enjoys the festival to the fullest.
Kolkata cannot be outdone in its grandeur of the festive fervor, but people in other cities try to create that special euphoria which makes Durga Puja, the cultural extravaganza that no Bengali ever wants to miss and every non-Bengali wants to experience at least once.