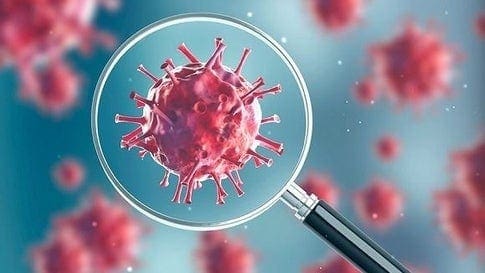 Amidst the ongoing COVID-19 pandemic, the Indian Council of Medical Research (ICMR) has warned about the emergence of the Cat Que virus (CQV).  The Cat Que virus is found in pigs and mosquitoes in China and Vietnam is an arthropod-borne virus (insects transmit this virus). The ICMR has warned that the virus is a threat to the people of India.
The National Institute of Virology, Pune collected 883 human samples out of which 2 were found to have antibodies for the virus.
"Anti-CQV IgG antibody positivity in human serum samples tested and the replication capability of CQV in mosquitoes indicated a possible disease-causing potential of CQV in the Indian scenario. Screening of more human and swine serum samples using these assays is required as a proactive measure for the understanding the prevalence of this neglected tropical virus," the research published in the Indian Journal of Medical Research in June stated.
The discovery of CQV dates back to 2004 when it was first isolated in Northern Vietnam from mosquitoes during the surveillance of arbovirus activity in acute pediatric encephalitis. The apex research body found that the primary mammalian host of CQV is the pig. If affected by this virus, children who are affected the most can suffer from encephalitis which is inflammation of the brain. The infection presents as seizures and a state of decreased alertness.
Also several other diseases like meningitis, febrile illnesses can be caused which is inflammation of spinal membranes. In 1961, a virus was identified from the sample of a Jungle Myna in Sagar, Karnataka. In 2016, it was identified that the virus found in that creature was indeed CQV. The two samples in which antibodies were found in 2014 and 2017 in Karnataka, would definitely have been infected with CVQ at some point in time.
Apart from humans, scientists found out that this virus affects mosquitoes, which in turn affects humans and pigs. Scientists say that there is a need to develop molecular and serological investigations for CQV. A screening of mosquitoes and pigs is also recommended by scientists.
In these times of struggle, when India is battling COVID19 with cases running at peak, such emergence of a new virus is very worrying. While for COVID19, precautions couldn't be taken up properly, the emergence of this new virus and the early warning by ICMR before the situation becomes severe, a study and understanding would help stop a huge virus before it becomes a bigger problem.
You can read more about the Cat Que virus here!
This article has been sourced from the following portals
Times of India
DNA India (Online portal)
News18 (Online portal)
Hindustan Times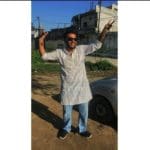 About the Writer – Sarthak aka Nemo (what his beloved ones call him) is a fun-loving human, with an interest to express the worldly stories through his camera and words. The rest is a mystery.