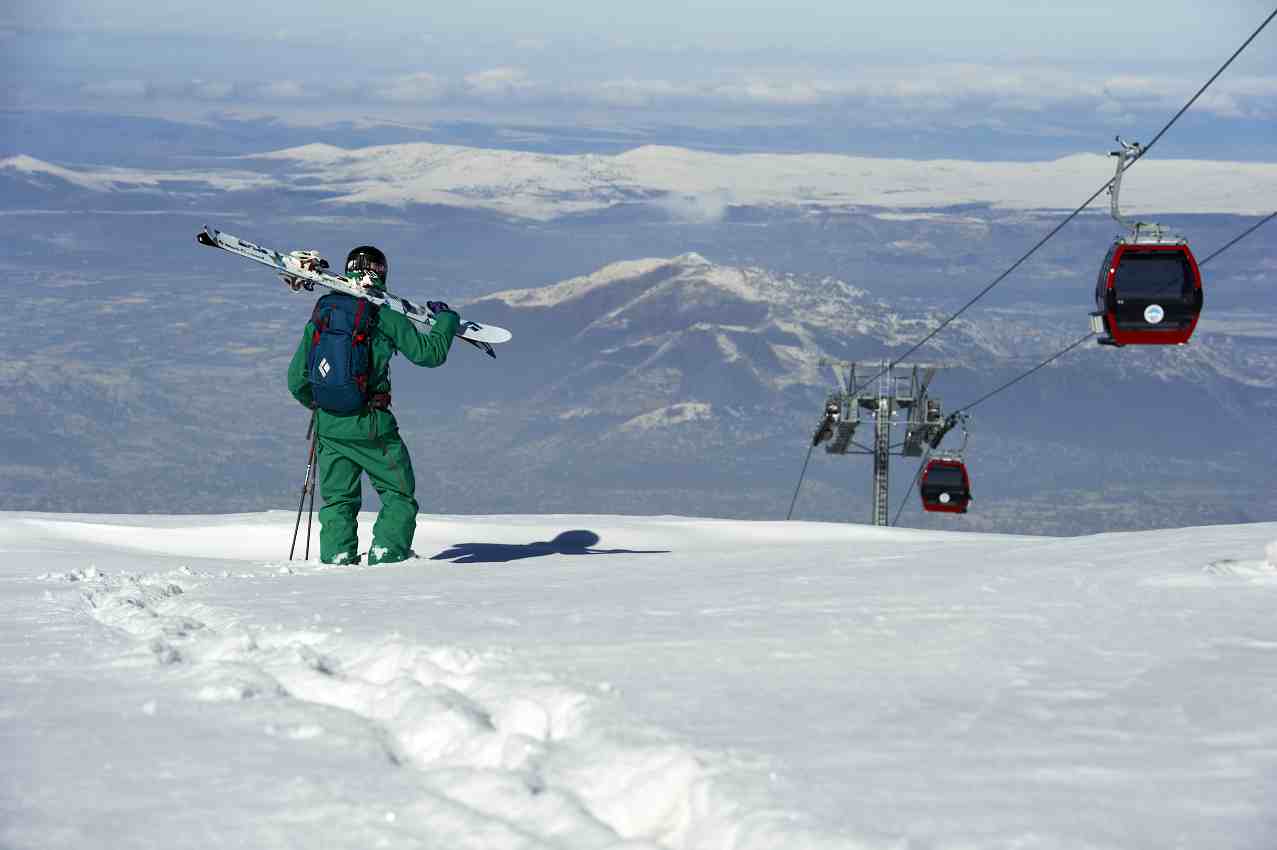 Mt. Erciyes, the highest peak in Central Anatolia, rises 25km south of Kayseri. The peak of the mountain, an extinct volcano, is covered with snow throughout the year, and there is a 1km-long glacier in the northern region of the mountain. The ski resort is on the Tekir Plateau, on the northern slopes of the mountain. This center has suitable conditions for ski touring and heli-skiing.
Erciyes is 40 minutes by road from Kayseri airport, and 30 minutes from the city center. Most hotels organize shuttle service to the ski area for their visitors.
The skiing areas on the eastern and northern slopes of Mt. Erciyes are between the altitudes of 2,200 and 3,100m. The best season for skiing is between late November and late April, with an average depth of approximately 2m of 'very powdery' snow. The region has a terrestrial climate, and the dominant wind direction is southerly and westerly.
There are four government guesthouses and a private hotel, plus restaurants, bars, swimming pool, a large cafe and medical facilities. The ski resort is equipped with 2 ski lifts and 2 T-bars. Qualified skiing instructors and equipment rental are available. The center has first aid facilities and a rural clinic. The slopes and mechanical equipment are supervised by experts throughout the season.
In addition to skiing, Erciyes is one of the most important mountains of the country for mountaineering.