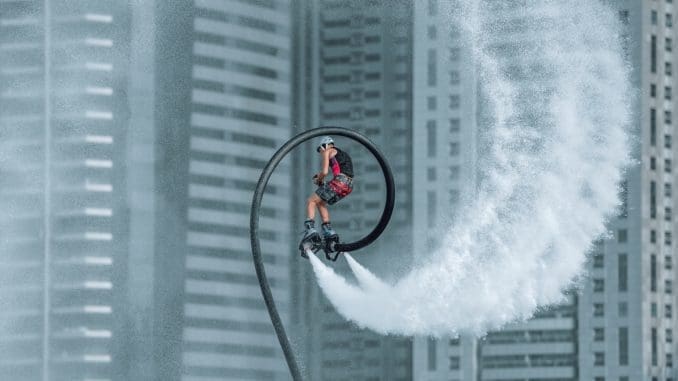 Dubai, the glamorous city in the United Arab Emirates, is renowned for its towering skyscrapers, luxurious shopping malls, and exhilarating attractions. It offers an array of experiences for friends looking to make unforgettable memories together. Dubai has it all if you're seeking adventure, relaxation, or cultural immersion.
This guide presents the 10 best things to do in Dubai with friends, ensuring a remarkable journey filled with excitement and enjoyment.
Dubai Marina Yacht Tour:
Experience the epitome of luxury by beginning a Dubai Marina Yacht Tour with your friends. Cruise along the stunning coastline, taking in breathtaking views of the city's iconic skyline and marveling at modern architecture. Savor the feeling of the sea breeze as you relax on the deck, enjoy some music, and indulge in delicious refreshments. Whether you choose a daytime or evening tour, the Dubai Marina Yacht Tour promises an unforgettable experience.
Dubai City Sightseeing Tour:
Kickstart your Dubai adventure with a comprehensive Dubai City Sightseeing Tour. Explore the city's most famous landmarks, such as the Burj Khalifa, the world's tallest building, and the magnificent Palm Jumeirah. Marvel at the architectural wonders, visit the vibrant spice and gold souks and immerse yourself in the vibrant cultural heritage of Dubai. A city sightseeing tour offers a great way to get acquainted with the city and its rich history.
Desert Safari Tour:
For an adrenaline-pumping experience, venture into the mesmerizing Arabian Desert on a Desert Safari Tour. Enjoy thrilling activities such as dune bashing, sandboarding, and camel riding. As the sun sets, relax at a traditional Bedouin camp where you can indulge in delicious BBQ delicacies, smoke shisha, watch belly dancing performances, and even get henna tattoos. The desert safari is an exhilarating adventure that will create lasting memories with your friends.
Skydiving in Dubai:
Skydiving in Dubai is an absolute must if you and your friends are thrill-seekers. Feel the adrenaline rush as you jump from a plane and soar through the sky above the stunning Palm Jumeirah or the iconic Dubai Marina. Capture the breathtaking views of Dubai's coastline, including the Burj Al Arab and Atlantis, The Palm. Whether you're a seasoned skydiver or a first-timer, this extraordinary experience will leave you with unparalleled accomplishment.
Dubai Mall and Fountain Show:
Indulge in a day of shopping and entertainment at the world-renowned Dubai Mall. With over 1,200 retail outlets, it's a shopaholic's paradise. Explore the vast selection of international brands and enjoy various dining options.
In the evening, witness the captivating Dubai Fountain Show, where water dances harmoniously with music and lights, creating a magical spectacle. Gather with your friends to enjoy this enchanting experience in the heart of downtown Dubai.
Jumeirah Beach and Burj Al Arab:
Spend a relaxing day with your friends at Jumeirah Beach, one of Dubai's most famous stretches of sand. Soak up the sun, swim in crystal-clear waters, or engage in water sports activities like jet skiing and parasailing. Don't miss the chance to capture stunning photos of the iconic Burj Al Arab, the sail-shaped luxury hotel that stands as a symbol of Dubai's opulence. Enjoy a leisurely beach day and bask in the company of friends.
Dubai Miracle Garden:
Immerse yourselves in a world of vibrant colors and fragrant blooms at the Dubai Miracle Garden. This enchanting floral paradise features an impressive collection of over 150 million flowers arranged in various shapes and patterns. Stroll through the themed gardens, admire the incredible flower sculptures, and take countless Instagram-worthy photos. The Dubai Miracle Garden is a delightful and picturesque experience that will captivate your senses.
Ski Dubai:
Escape the desert heat and embrace a winter wonderland at Ski Dubai, the Middle East's first indoor ski resort. Experience skiing, snowboarding, or tobogganing on the slopes of natural snow. Get up close and personal with penguins in the interactive Snow Park and enjoy snowball fights with your friends. Ski Dubai offers a unique opportunity to enjoy winter sports in a tropical setting, creating an unforgettable and exhilarating experience.
Dubai Marina Walk:
Take a leisurely stroll along the vibrant Dubai Marina Walk, a promenade lined with cafes, restaurants, and boutique shops. Enjoy the stunning waterfront views, watch luxury yachts sail by, and soak up the lively atmosphere. Choose from various dining options and relish delicious cuisine while enjoying the company of your friends. The Dubai Marina Walk is perfect for unwinding and creating memorable moments.
Dubai Helicopter Tour:
For an extraordinary aerial perspective of Dubai, treat yourself and your friends to a thrilling Dubai Helicopter Tour. Soar above the city's iconic landmarks, including the Burj Khalifa, Palm Jumeirah, and The World Islands. Capture stunning bird's-eye views of Dubai's skyline and coastline, and witness the city's grandeur from a whole new angle. A helicopter tour offers a unique and exhilarating experience that will leave you with unforgettable memories.
Conclusion:
Dubai offers an abundance of incredible experiences for friends to enjoy together. From luxurious yacht tours to desert adventures, from skydiving to world-class shopping, Dubai has something for everyone. Immerse yourself in the city's vibrant culture, explore its architectural wonders, and create lifelong memories with your friends.
Engaging in these 10 best things to do in Dubai with friends guarantees you an extraordinary journey filled with excitement, adventure, and pure joy.