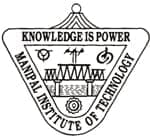 Dr. Pierre Goovaerts. an eminent person in the field of Geostatistics is delivering a lecture on Application of Geostatistics in Natural Resources Management at 2.30 pm today at the A/C seminar hall of MIT. Manipal.
All interested faculty members/students are requested to attend.
A brief bio-data of Dr Goovaerts is given below
Dr. Piene Goovaerts studied at the Catholic University of Belgium and at Stanford University. While at Stanford. he authored a book on Geostatistics for Natural Resources Evaluation published by Oxford University Press in 1997. After five years on the Faculty at the University of Michigan. in 2002 he became the Chief Scientist for the R&D Company. Biomedware, Inc, and he created his own consulting company. PGeostat. He acts as a consultant for the Environmental Protection Agency and the Nuclear Regulatory Commission. Most recently. Dr. Goovaerts has been appointed a Courtesy Associate Professor at the University of Florida, Soil and Water Science Department. Since last year he is an off-site employee for the international company called Computer Sciences Corporation. He goes round the globe to teach geostatics for academicians . consultants and federal employees.
Dr. Goovaerts has authored more than 130 refereed papers in the field of theoretical and applied geostatistics, and he is a reviewer for 75 intemational jorunals.
He is bringing his expertise to numerous projects dealing with the characterization of air, soil and water pollution and its impact on human health. More information aborrt him can be got in the following link: