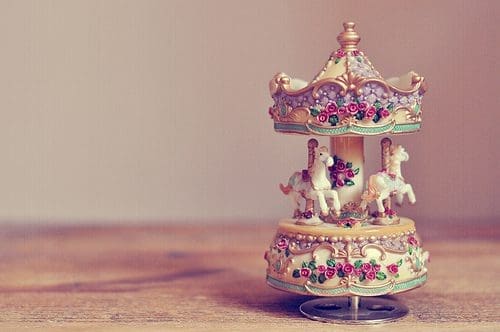 The ponies are going round and round and round. So fast that everything seems a blur. Yet, I scream with joy, my heart is beating wildly and I feel like I'm on a roller-coaster. Shrieks, squeals and yells are all that I can hear. I'm a child again – and then I wake up.
That is all that I remember of my trip to Al Ain. On a good weekend, when my parents and their friends got together, we all went to Al Ain. Hili Fun City in Al Ain to be precise.  A place filled with all the fun stuff that the 6-year old me could possibly imagine.
But after trying many hours of probing into those dark, cobwebbed, musty-smelling places of my mind, I could only bring back this one happy memory. Along with it, came a bucketful of nostalgia, absolutely free. As it turned out, my parents seemed to remember all the other details which I forgot, so I combined it all to give you this (and the upcoming) posts on Al Ain.
Let's get our facts right first.
Al Ain is a city of the emirate Abu Dhabi in United Arab Emirates (U.A.E.).  Al Ain, also called the Oasis City or Garden City of the Gulf, is famous for the already mentioned oasis, which was a critical stop point for the caravan route from U.A.E. to Oman. Over the years, a number of tombs dating back to 3000 B.C. have been unearthed, making Al Ain a site of interest for archaeologists all over the world.
How to get there? Well, it's just takes one and a half hours to reach Al Ain from Abu Dhabi. On the way, at a roundabout, if you get to see a tall, imposing building reminiscent of old school architecture – take notice, that is the Tawam Hospital, one of the most famous hospitals in U.A.E. After all the concrete and glass of Abu Dhabi, the vibrant green of Al Ain is indeed very refreshing. You wouldn't see many people milling about on the streets and the roads are relatively traffic-free.  There are quaint gardens everywhere, so pretty,you wouldn't stop looking out of the car window.
Al Ain has gained popularity for its numerous bee farms, so buying honey would be a smart thing to do there. Apart from honey, one can shop for perfumes, electronics, textiles and even gold! Some gold shops there sell gold in ethnic designs – the next time you're looking for a unique piece of jewellery, go exploring in Al Ain. 🙂
Once you go to Al Ain, there are places that you have to see before you can claim that you've been to Al Ain. To get to know them and more on Al Ain, stay tuned to The Travel Column! Send in your own stories as well, to [email protected] or [email protected].
Keep travelling! 🙂