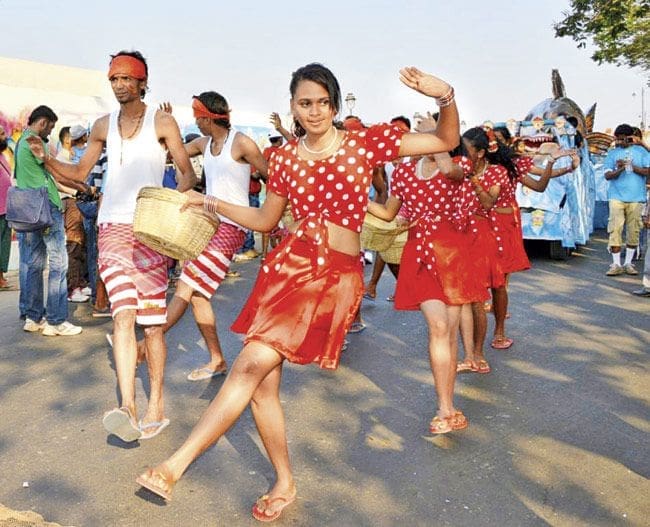 Goa has a rich local tradition with quaint peculiarities that are common to the Goan community. The mixed Portuguese flavor can be sensed in almost every walk of Goa's life, from its architecture and music and dance, its language, fairs and festivals, to most evidently, on its cuisine.
Goa's fresh fruit markets are busy markets where there is always plenty of activity. Cashew nuts are available in abundance all over the state, and so is the locally brewed Feni. Brewing Feni is an age-old tradition that is carried pout in three stages. Feni is undoubtedly one of the specialities of the state.
Goa's local handicraft tradition is rather strong and you will find a number of wares on display. Some of the original and traditional crafts of Goa are pottery and terracota, brass metal ware craft, wooden laquerware, crochet & embroidery, bamboo craft, fibre craft, coconut mask carving, sea shell craft and jute macrame craft. There are always plenty of souvenirs to pick up and take home.
The traditional dances and music of Goa have a charming quality that is difficult to miss.