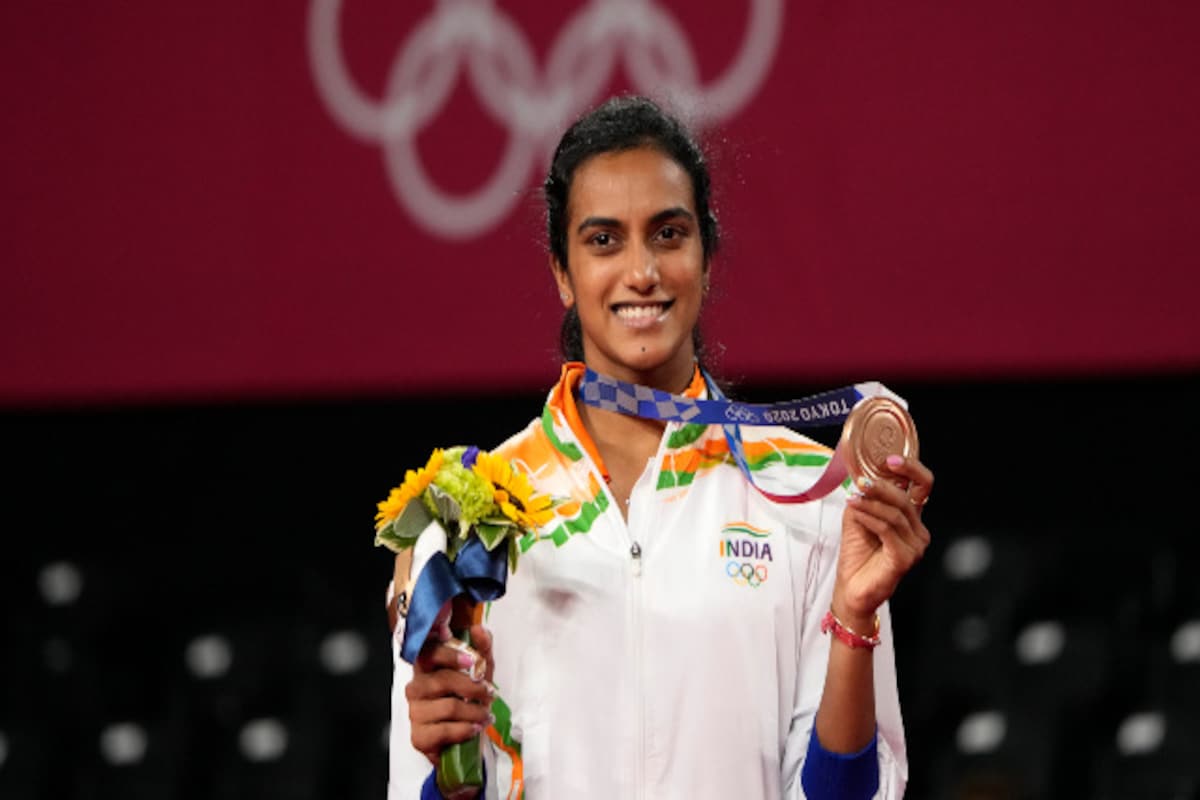 When PV Sindhu was born to P V Ramana and Vijaya in Hyderabad in 1995, little did they know that 26 years later, she would be the first Indian woman and second Indian overall to win consecutive Olympics medals. The shuttler trounced World No.9 He Bing Jiao of China in straight sets in the Bronze medal match; as she inches towards claiming the title of India's greatest ever shuttler.
The Indian badminton champion has added another Olympic medal to her already illustrious record. Sunday's bronze medal in the sophomore Olympics came from a more refined attack than pure beast power of the shoulder.
The Olympian shared her happiness and thanked her supporters via the social media platform – Twitter.
— Pvsindhu (@Pvsindhu1) August 2, 2021
He Bing Jiao Vs PV Sindhu: The Match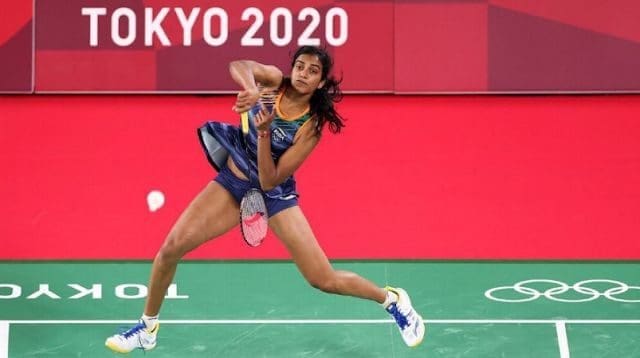 The Chinese girl, known for her tactical prowess, kept Sindhu moving all over the court with deft touches at the net and deceptive pushes. Sindhu, fresh from the anguish and disappointment of losing to Tai Tzu Ying in the semi-finals, rose to the occasion, unleashing her aggressive best to rush back and stretch forward to keep the shuttle in play, eventually winning the game with ease.
More than anything else, Sindhu accomplished her goal just 24 hours after her greatest ambition, Olympic gold, was dashed. Sindhu had to push for every point she won, and even more for the ones He BJ stole from her, in what was her most commanding performance of the Games. Sindhu planned her kills, planned her attack, and Lego built her savagery of the eventually helpless He Bingjiao.
'Aaram se' – Coach Park's hand in shaping the Lioness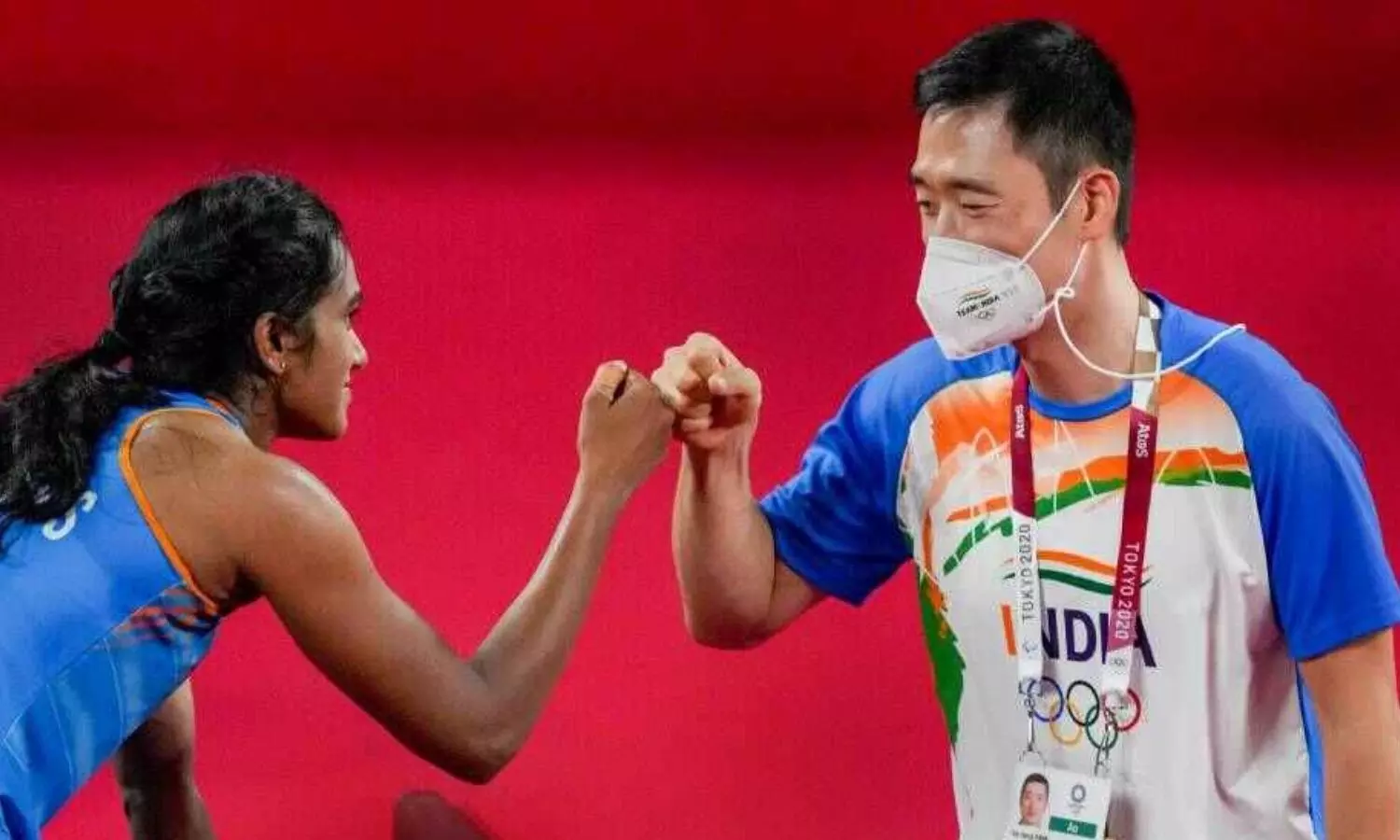 While an emotional PV Sindhu let out a loud screech after beating China's He Bing Jiao for bronze in Badminton women's singles on Saturday, a louder screech from an even more emotional Park Tae-Sang in the background was difficult to miss. While Sindhu raised her arms in joy, a tinge of relief could be seen on her face, her coach Tae-Sang was overjoyed; even through the mask, one could tell how much it meant to the Korean.
In an interview with the media on Monday, Park revealed his words of wisdom for Sindhu in high-pressure situations: "aaram se."
Sindhu was also full of praise for her coach.
"I have known coach Park for a very long time. When we started training together, it took us some time to get to know us. But we both had the dream to win an Olympic medal," she said. "The efforts and hard work that he put in towards me is really great," she added.
She also credited him with motivating her after her semi-final defeat to Chinese Taipei's Tai Tzu Ying.
Also Read: Mirabai's Win Flies India's Flag High Up In Tokyo Sky
PV Sindhu – Consistency in big tournaments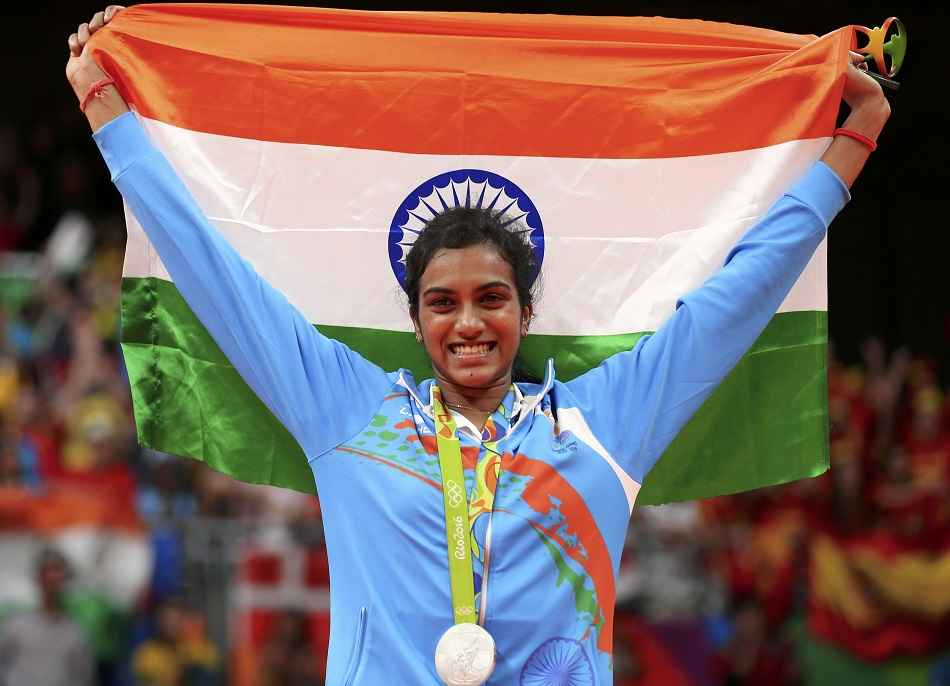 Sindhu, dubbed a "big tournament player," is only the fourth woman shuttler in history to win consecutive Olympic medals. PV Sindhu, the name, has become synonymous with Indian badminton following her bronze medal victory at the Tokyo Olympics. Many experts and pundits have already proclaimed Sindhu to be India's greatest Olympic athlete.
Sindhu was born to parents who were both national-level volleyball players. Her full name is Pusarla Venkata Sindhu. She first made a name for herself on the national stage when she won bronze in the 2013 World Championships at the age of 18, a feat not accomplished since Prakash Padukone's bronze in 1983. Although she was always on the verge of winning the coveted title, it wasn't until 2019 that she was crowned world champion, defeating Japanese Nozomi Okuhara.
Sindhu entered the 2016 Rio Olympics in Brazil with little media attention because few expected her to win a medal. But what happened next sent the entire cricket-crazy country into a frenzy as she reached the finals of the women's singles, something no Indian had ever done before.
Despite winning a silver medal, Sindhu quickly became a role model and a superstar for millions of Indians worldwide.
An Indian G.O.A.T.
Everyone notices the massive ship approaching over the horizon. Nobody notices the whirring propellers. PV Sindhu's infamous attack, highlighted by the smash, is akin to that gleaming ship. But Sindhu's bronze medal match against He Bingjiao on Sunday exemplified her attacking play, which goes beyond the big booming smash-kill. Sindhu has won the World Championship while playing more aggressively.
She won a higher medal – silver – in Rio, defeating players ranked higher than her. She, on the other hand, will treasure this bronze medal. She awoke on a depressing Sunday, went out there, and punched the total wretchedness of fourth place in the gut. It ranks her as India's grittiest person of all time (GOAT).
In the moments after winning her second successive Olympics medal in Tokyo, she said that she would definitely try for Olympic gold again at the Paris Games.