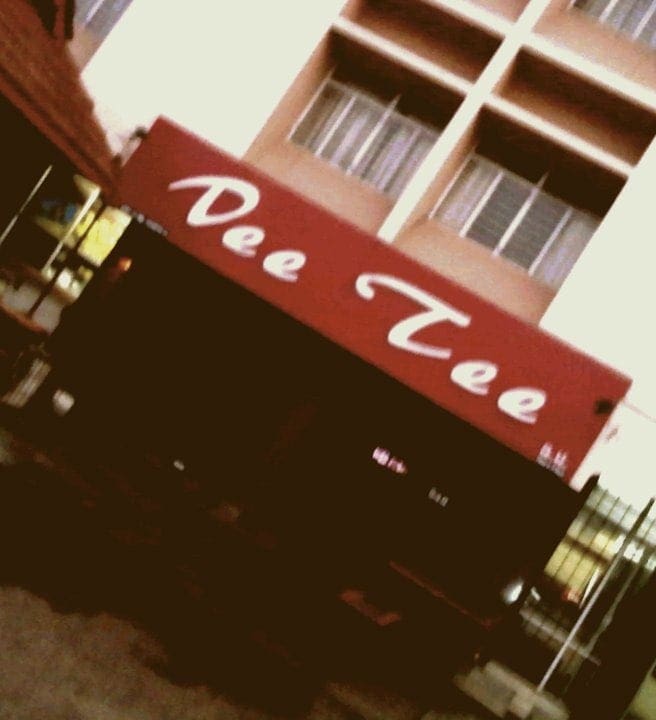 It is not often that one gets to write on a topic which is as much fun as this one. That is God's honest truth. Another one of those is that you just cannot have a college town without a token pub. And when you live in a town where the juice is as free-flowing as in Manipal, you have to make the pilgrimage that all believers do. It's two letters, but it means a lot more to this place. Enter DeeTee.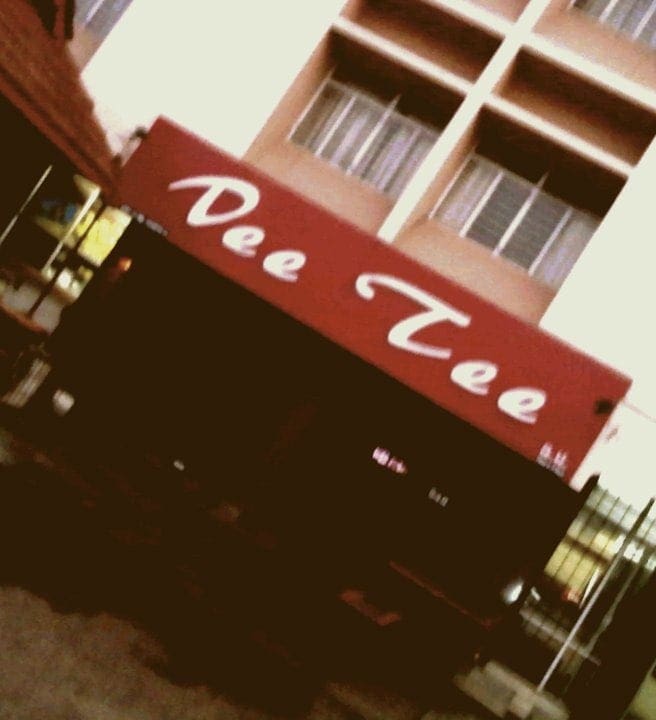 Why someone would actually lengthen an abbreviation, completely flies by me. Maybe the owners were inebriated, or maybe… well, we'll never know. What we do know is that DeeTee has gone from being just another small town bar, to being the place to be at on a Saturday night. Personally speaking as a freshman, I have not frequented the joint as often as some of our more devoted patrons, but the account I have gotten from my visits, places DeeTee right up there with the Hard Rocks and the Blue Frogs ( Pardon me, I'm from Mumbai), sans the pretentious pseudo-intellectual crowd.
My first impression of the place was not much, to be honest. Not that anyone's is. It is stacked under a lodge with illegal-grade tint on the glass doors and a cheaply painted sign that says 'Welcome'. Not your taste? You couldn't have been more mistaken. Push through those gates of Olympus and what greets you is a Garden of Eden. Just kidding! You'd be lucky not to trip over a minimum of 14000 legs if you go on a Saturday night. But the soothing effect starts from there. Your ears are greeted to one of the best playlists you would have ever heard, the invisibly tucked away speakers belting out classics ranging from Queen to Pink Floyd, peppered with a few unbearably annoying Hindi remixes. Worry not reader, for this is when the magic of the mojo kicks in, enabling you to sail through those bad songs and worse small-talk. For all our friends from the metros, the liquor prices in Manipal are a little more than half of what you pay. I know it's unfair but that's life.
So whether you just want to kick back and relax after a hard day's work with that icy-cold pint that was seductively calling to you or want to drink the night away on the occasion of your friend's party (Never err a friend who pays for your drink. College lessons 101) or getting that internship you always wanted or … meh, like you need a reason, DeeTee is the one place that you would want to be at. For all you Happy Feet out there, they do play a few tracks to shake a leg to (that is if you can find the space to move) but do not go around poking people on the pretence of dance. Chances are that they will not take kindly to it.
A slight problem with the place is its lack of proper lighting. Not that you need night-vision, it's just a little hard to manoeuvre. But when you make your way through the joint at least twenty-one times, piss drunk, trust me, you'll be drawing the layout of the place on your Engineering Graphics sheets all year-long.
And sometimes it's not just the alcohol. It's the casual banter, the odd shrieks of delight (or of utter disgust, when the guy behind you decides to make public what he had for his previous meal) and the general atmosphere of unhurried carelessness that greets you when you enter the establishment. It becomes a part of your weekly schedule. It becomes one of those things you tell your children about, nostalgically recanting your college days. Well, maybe not. But it still becomes one of those places which no matter how many times you land on the doorstep of, makes you never want to leave the place, in person or in your memories.
As homage to all the students who have passed through the steps of DeeTee, I write to you, dear reader, for you have to be there to feel it.