Even the strongest will is put to test when it comes to making a comeback. When the person in question is Saikhom Mirabai Chanu, however, it genuflects. Everything associated with staging a comeback, from unanticipated challenges to unexpected situations, bowed to the Indian weightlifter's resilience and perseverance in the Tokyo Olympics on 24th July, Saturday. Mirabai Chanu's smiles on the podium were obscured by the mask she was wearing as part of the Covid-19 protocols at the Games, but those who know her and her journey to this medal know how significant they would have been.
The win
Mirabai Chanu may have failed in her last clean and jerk lift of 117 kg, but she had the largest smile on her face on Saturday, despite her despair. The 26-year-old from Manipur, who holds the world record in clean and jerk, has redeemed herself by capturing a historic weightlifting silver medal for India at the Tokyo Olympics 2020.The 26-year-old Indian, ranked third in the world, lifted a total of 202 kgs to come second to China's Hou Zhihui, who set an Olympic record with a total of 210 kgs. The Padma Shri winner began her quest for a podium finish with successful snatch lifts of 84kg and 87kg. However, the 26-year-old failed her third snatch attempt of 89 kgs.Her first two lifts, however, were sufficient to place her in second place after the snatch.
Road to weightlifting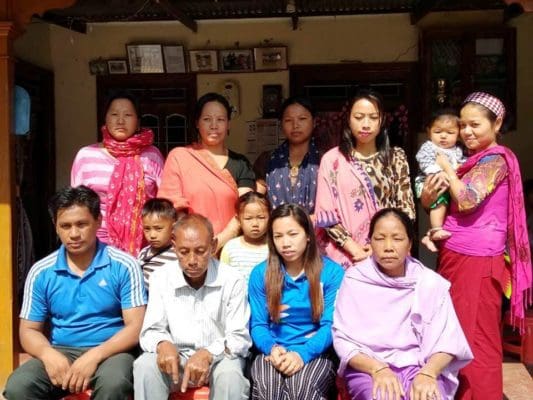 Things weren't always so rosy for the 26-year-old, who has now become the toast of a nation. But first, Chanu had to overcome poverty and overcome obstacles to get here. Chanu is the youngest of six siblings born to a poor family in Nongpok Kakching village, about 20 kilometres from Imphal. Mirabai, an Indian Railways employee, fell into weightlifting by chance. She had gone to the Khuman Lampak Stadium in Manipur's capital Imphal at the age of 12 to enrol in archery. Mirabai went into the nearby weightlifting arena to inquire about archery because the archery centre was closed. Instead, the weights and weightlifting apparatus drew her in and she became addicted to the sport for life. Mirabai had developed her strength by lugging firewood up and down the hills, so weightlifting came naturally to her. For the next few years, she would travel nearly 20 kilometres each day from her home in Mongkok Kakching village to Imphal, the state capital, for weightlifting training. Mirabai relocated to Delhi.
Rio's heartbreak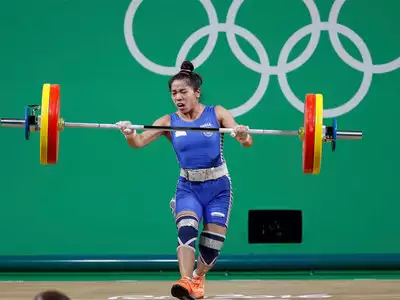 The Manipuri athlete made her Olympic debut as a 21-year-old in Rio de Janeiro in 2016. However, her first major global Games are not worth remembering as she failed to finish in the 48kg category. She failed twice in her attempts to pick up 106 kg after failing to lift 104 kg on her first clean and jerk attempt. The Indian simply couldn't lift the weight on her second and third attempts, and as a result, she was one of only two lifters in the pool of 12 who had the term 'Did Not Finish' (DNF) written in front of her name.
Rendezvous with awards and recognitions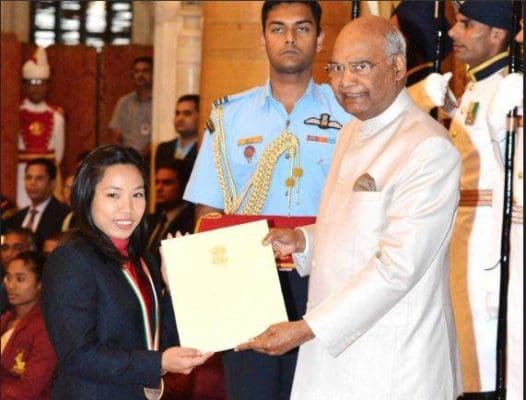 In 2017, she became the first Indian woman to win a gold medal at the World Weightlifting Championships since Karnam Malleswari in 1994. She didn't stop there, though. Chanu won a gold medal at the 2018 Commonwealth Games in Gold Coast, Australia, thanks to her unwavering desire for success. A total weight lift of 196 kg earned her the yellow metal.
Mirabai has received numerous awards in the last five years. She has received the Arjuna Award, as well as the Rajiv Gandhi Khel Ratna and the Padma Shri in 2018.
On behalf of the Nation
Moments you live for, moments that make you emotional, moments when your country's flag flies high at a world event. You stand there at the podium having a feeling that you have done it for your nation and a billion people who yearn for medals. Moments like this when India wins an Olympic medal in weightlifting after 21 years. Moments when a girl who suffered from depression after her disastrous loss in Rio 2016 and then finally getting her part of happiness in the Olympics after successful stints in CWG and World Championships.
A definitive story about a phoenix who rose from the ashes of her failure to achieve unrivalled success. But this is only the beginning for Mirabai Chanu, and India expects much more from her.