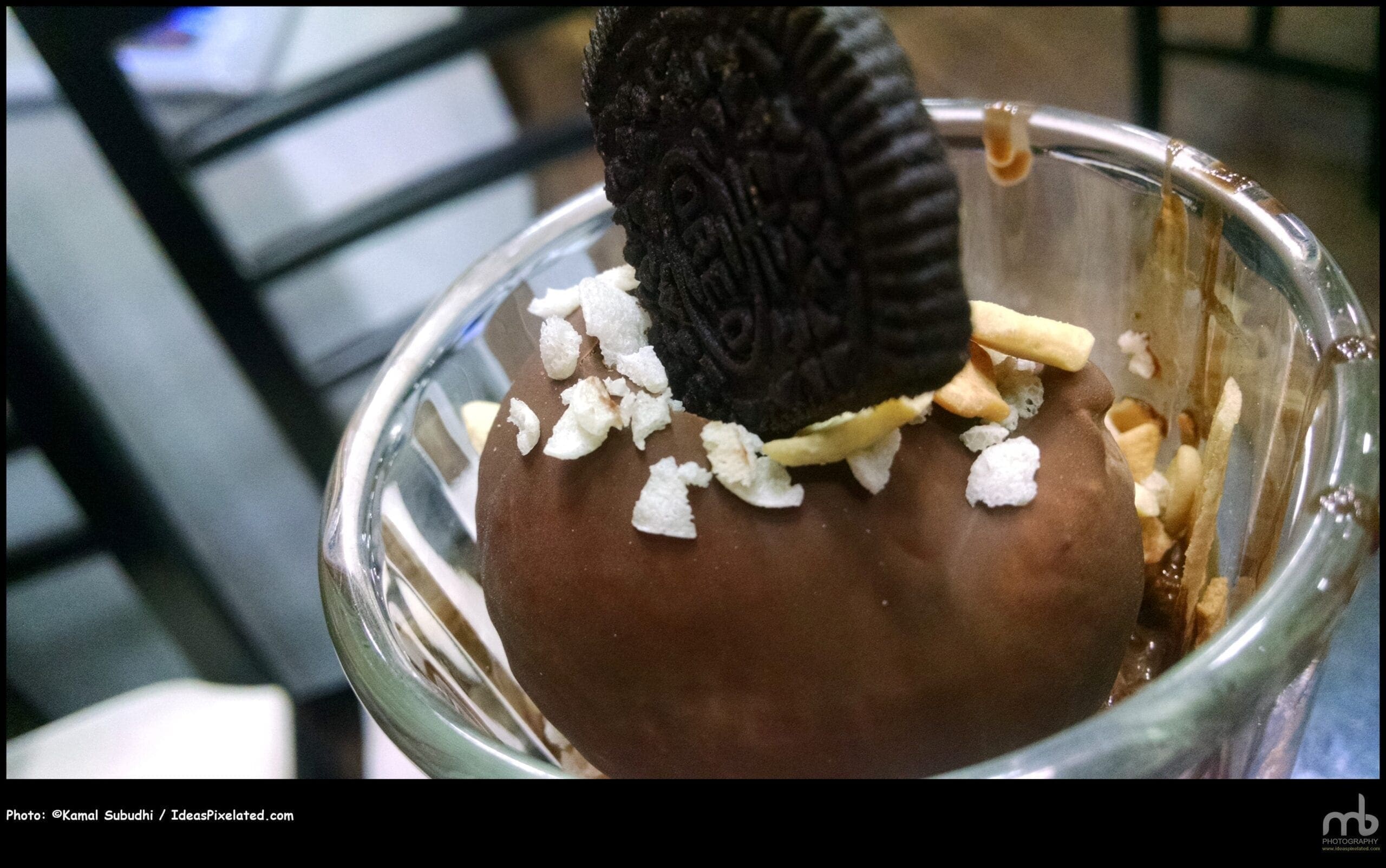 Dessert is truly the most wonderful part of a meal. For fanatics like me, ice cream can even be a complete meal on its own! Whether you have out-of-town guests, or are just spending time with family and friends, for that perfect after-meal treat, rush to Polar Bear, located on the Manipal Udupi Road, right next to Atill.
Choc-A-Block: The perfect combination of vanilla and chocolate ice cream, topped off with chocolate sauce, cashew nuts, cookie crumbles. The creamy smoothness leaves you craving for more.
Tiramisu: Add to that vanilla and coffee ice cream, some dark chocolate cake, go crazy with cream and chocolate chips and what you get is simply a delicious feeling as this cold, soft desert slips down your throat.
Deep Purple: Personally, I would choose chocolate over pretty much anything in the world, but if you don't happen to share the same sentiment, try the Deep Purple. The menu lists the constituents as Vanilla, Strawberry and Purple Punch ice cream (even if you don't know what flavor that is, trust me, you won't be disappointed with its existence), completed by blackcurrant fruit and toppings. If I had to go chocolate-free, this distinctive desert would definitely be my pick.
Chilli Cheese Sandwich: Not just ice cream, the sandwiches are equally appetizing. An overflow of cheesy goodness with an aftertaste of spicy chilli was lip-smacking to say the least.
You are greeted with a nice ambience, good music (the complete Backstreet Boys album was playing when I went there), friendly waiters, sizeable portions and sinfully tempting ice cream to indulge in. This little place pulls quite a crowd, and if you happen to frequent it on a Saturday night, you might find the place packed, but trust me the 10-15 minutes' wait is more than worth it.
Special offers: One for one ice cream free on select ice cream on take away every Tuesday.
Most Popular: Death by Chocolate, Choco brownie fudge, Tiramisu, Ice cream pizza, Rozy Cozy, Fig-o-honey. Sandwiches: Chilli Cheese, Mayo Cheese, Spinach and Corn, Veg cheese, Paneer
So what are you waiting for? Head on to POLAR BEAR for a mouthful of your favourite frozen treat today!
I'm hungry! Are you?
All photos by Kamal Subudhi for Ideaspixelated.