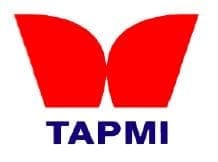 There is an ongoing debate in the social sciences regarding the degree to which biology and the natural sciences can play a role in understanding and explaining human cognition and behavior. We combine social science theories of behavior with natural science approaches in our study of the way individuals perceive a specific ethical issue: the violation of a social contract. Our study is cross‐cultural and our theoretical development and analysis is framed within the context of the level of corruption in the social environment.
Evolutionary psychologists argue that individuals are hardwired to detect cheaters in social exchanges. Social scientists posit that culture plays a great role in how issues are perceived and, thus, on the extent to which cheaters are recognized. We seek to discover whether culture influences an individual's neuro‐cognitive abilities to notice when a conditional rule has been broken.
Using a test instrument based on the evolutionary psychology approach, we examined over 500 individuals from the United States and India in terms of their ability to detect rule violations in both familiar and unfamiliar cultural situations. Our results show that culture is indeed a factor moderating an individual's neuro‐cognitive ability to recognize cheaters. This finding has implications for global businesses, particularly in the areas of governance and policy.
Topic: Nature vs. Nurture: Does an environment of corruption change the way you think?

Date and Time: March 30, 2011(Wednesday), 2:00 pm – 3:00 pm.
Venue: F2 Classroom, TAPMI Campus.
Speaker: Prof. K. Thomas Chandy, Leavey School of Business, Santa Clara University, Santa Clara, CA, USA.
About the speaker
Dr. K. Thomas Chandy brings to the table a unique combination of industrial and scholarly experience. Trained as a chemical engineer at the Indian Institute of Technology, Kharagpur, and the Polytechnic University, Brooklyn, NY, Dr. Chandy also received his MBA from the Anderson School at UCLA. He spent 30 years in industry, primarily in manufacturing and R&D, but also managing the design and construction of large chemical plants, and the development and marketing of miniaturized sensors and electronic process control systems. He has held management positions at large multinationals, such as Hindustan Lever Ltd. (a subsidiary of Unilever), Monstanto, and Allied‐Signal (now known as Honeywell), as well as at a couple of
small start‐ups.
Returning to UCLA, he earned his Ph.D. in Management, and has been on the faculty at several universities in the United States, most recently at Cornell University (Ithaca, NY), where he was an adjunct professor for strategic management at the School of Hotel Administration, the world leader in the field of hospitality and service management studies.
Dr. Chandy's research explores issues in technology and innovation management, business strategy, management cognition, and business history. He has presented his research at leading academic conferences in the United States, the United Kingdom, India, and Costa Rica. He teaches courses in strategic management, international business, technology management, organizational theory, and entrepreneurship. He has also served as a consultant to firms in the chemical, pharmaceutical, electronics, and banking industries.